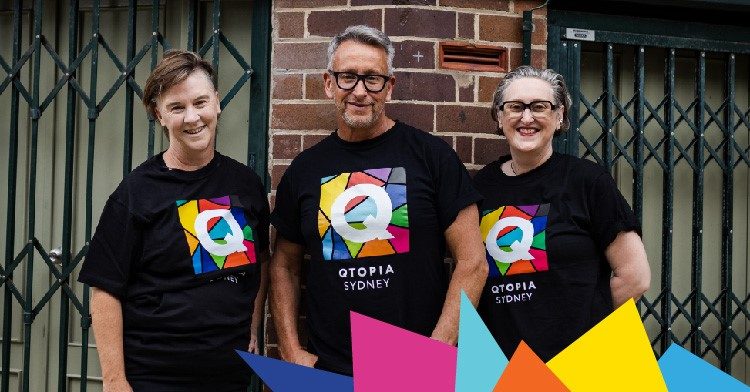 Having secured the considerable talents and skills of Queer curators, artists and archivists Jacqui North and Liz Bradshaw, the exhibition spaces are taking shape at The Bandstand in Green Park and The Red Room at National Art School.
Opening to the public on Friday, 17 February 2023, to coincide with the opening of Sydney WorldPride 2023, a committed team are working around the clock to support the Board to unveil Australia's first Queer Museum. The exhibition will gather places that present Queer, trans and gender-diverse contemporary culture in context, introducing the vision of a future LGBTQIA+ Museum.
"Liz and I hope these exhibition spaces will provide a window into these things and just the beginning of what a future museum with a permanent display can communicate to keep these stories visible and accessible," said Jacqui.

"For me, the heart of the exhibition is to amplify the voices of those who were there: I want the people who remember to be moved and to feel recognised. I want people who know nothing of the story to be shocked and amazed: by what it was like and by the story of incredible people doing incredible things that saved lives," explained Liz.