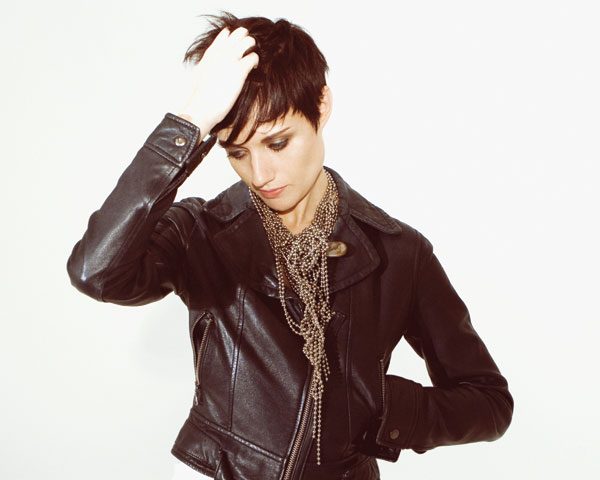 The sexy Aussie's new self-titled album is out now, and it's all about pleasure.
It's Sunday morning, and I'm hungover and a touch nervous. I've loved Butterfly Boucher since I first heard "I Can't Make Me" in 1993, and though her record caught the attention of the likes of David Bowie and Madonna, the Australian-born, Nashville-based multi-instrumental singer-songwriter had dropped off my radar. You can imagine my delight when I discovered that she was producing the new Missy Higgins album and that she had released a brilliant new record of her own.
How have you been? Where have you been?
I just came back from a few days of promo in N.Y.C., and before that about a month in Australia on tour with Missy Higgins. I was opening for her and playing in her band as well. Missy's fans are really lovely and wonderfully rowdy! I felt pretty lucky to be able to play to her audience.
How did you two start working together?
We met at Lilith Fair. I didn't know this, but she had come onto Lilith to play a few solo shows, and we got talking backstage, and she goes, "Oh yeah, I haven't really been doing my music." I was like, "What do you mean?"
She said, "Oh, I kinda quit, and this is the first set I've done in years! I just lost the joy of music and felt I didn't have anything to offer."
So when she asked me if I ever co-write, I immediately said I wanted to. I was like, Gosh, I want her to have that back! I've always been most confident in feeling like I had something to offer in music, so I wanted her to have that back. She came to Nashville, and Katie Herzig and I quickly became part of her circle of friends.
Her management responded really well to even those demos. So I put my hand up for co-producing the album, and now we've been touring together and it's been a really natural collaboration.
You've written three records in a decade. Have you written much recently?
No, that's the thing! I'm not prolific at all! That second album really dried me up. Songwriting was no longer something that I turned to. That was the whole sadness, really. I didn't have an opinion on my songs anymore. I delivered Scary Fragile and it sat there for three years—they wouldn't release it. I started thinking, Well, if I just do one song that the label really likes, then this is a great opportunity. Unfortunately, you just start losing…you're not writing it with the same heart. Suddenly, I didn't know if it was good or not, and it shook my whole confidence. You'd think I'd have been writing all those years, but I wasn't. It wasn't enjoyable. Why would I write, when there's no outlet for it? I want to make practical art.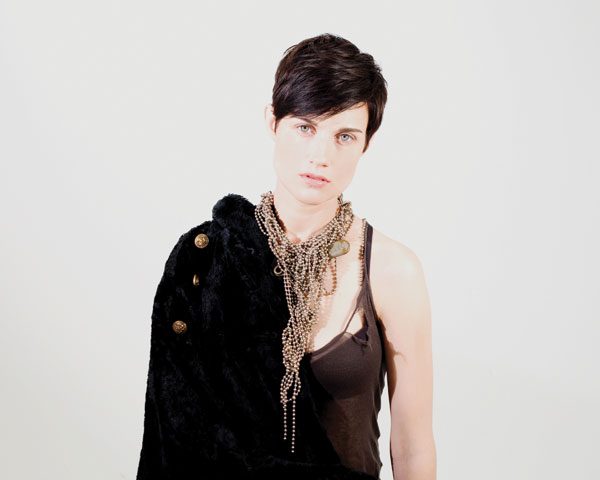 What changed?
I turned 30 and I went, Oh shit! I need to do as much as I possibly can and not get hung up on the radio and be a star. It's more about the bigger picture and leaving a body of work. If I get hit by a truck tomorrow, I want to know I have done as much as possible to leave a legacy.
Tell me about your transition from major label to independent.
It's really interesting, going independent—I thought I was pretty independent already. But now, yes, you're calling all the shots, but it's 10 times more work, and I don't think I could have done it without the experience [of being on a major label]. I've had to relearn a lot of things too, simple things like updating websites, booking all of the entourage, things I didn't have to think of when I was on a major. People aren't buying records, really, anymore, so you have to be creative. It's about coming up with good ideas.
I keep coming back to that simple thing of, Okay, I need to enjoy this, and I need to keep making music. I want to leave the most I can possibly leave. In whatever way I can do that, I will do that.
What advice do you wish you'd been given?
I wish somebody had told me to prioritize enjoying it, earlier on, and also to keep my eye on the bigger picture and not to be so precious. It's the career, and not song-by-song.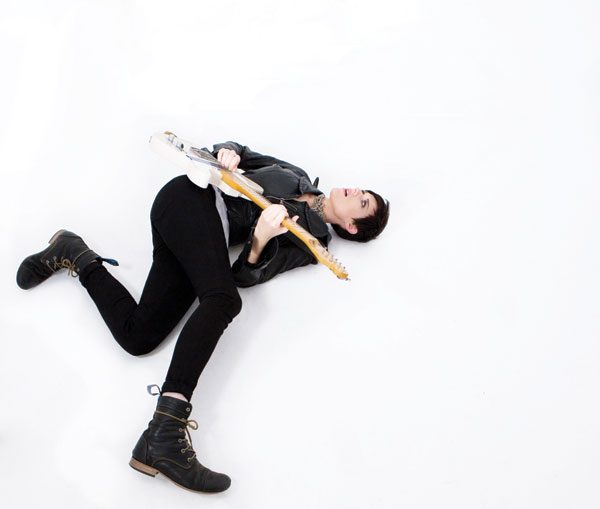 What advice would you now give to aspiring female musicians?
My first instinct is, "Don't do it! Pick something else." (Laughs.) If it is in your blood and it's what you know you want to do—if you're passionate about it—keep doing it. Don't ever stop. If you look at any of the people you admire, like David Bowie or Morrissey, they kept going. They never stopped. (butterflyboucher.com)