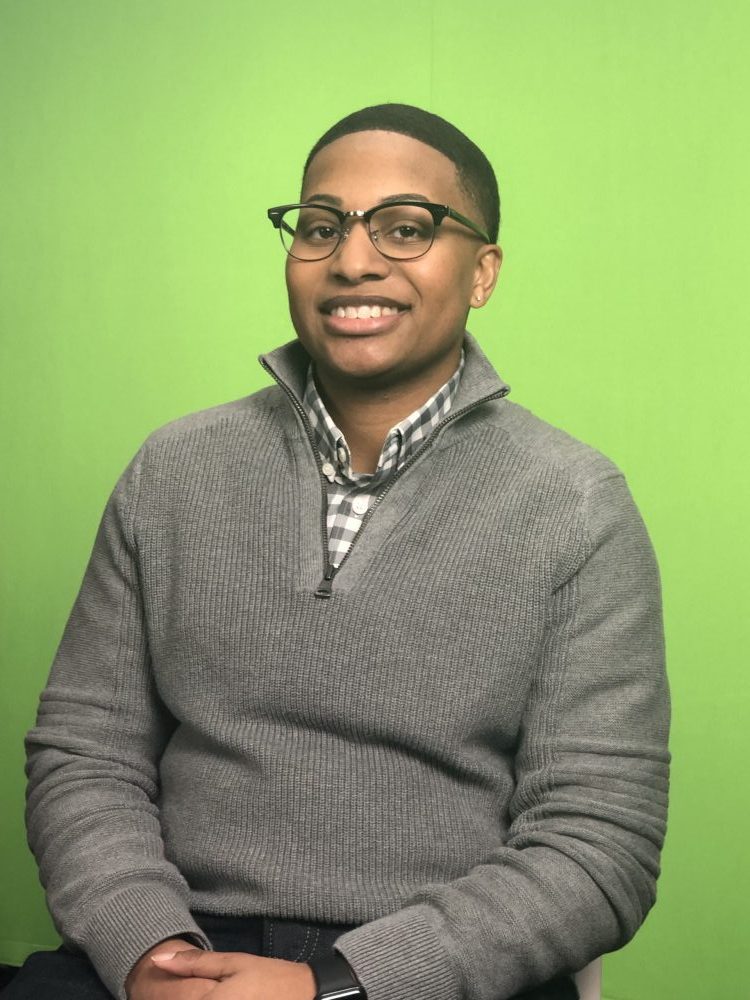 As a Black, LGBTQ+ veteran, Chanitra Bell has experienced overt bias throughout most of her life.
She knows first-hand that an inclusive employer—who encourages understanding and addresses bias in the workplace—is vital and could be even more of an imperative in the future of the workplace.
After graduating college, Bell looked to the Army to gain clarity on her next chapter. She found herself navigating the isolating "Don't Ask, Don't Tell" Armed Services policy before looking for an employer with a veteran-friendly culture who would also allow her to keep challenging herself in the field of cybersecurity. But that wasn't the only criteria for her career.
She committed to finding a workplace that also actively promoted inclusion for LGBTQ+ and Black professionals.
In 2016, Bell was hired by PwC, a professional services firm, and pioneer in the diversity and inclusion space. Here, she talks about her journey and the importance of finding a workplace where you can simply, and unapologetically, be yourself.
Tell us about your time in the Army and your experience with Don't Ask, Don't Tell.
I enlisted in the midst of Don't Ask, Don't Tell, so I knew that I would have to hide my true self while serving my country. While I was aware of the expectation, I didn't realize the toll that hiding who I truly am would possibly take on me.
The true turning point for me was on a Family Day at the base. I couldn't bring my partner at the time. She was a huge part of my life that I had to hide. If I had invited her or even confided in a colleague about her, I would have possibly risked a reprimand or disciplinary action. I was constantly afraid for myself, and my career, which was an awful feeling. I didn't have the freedom to be honest to those I was serving with, and over the years the weight of unnecessary shame and dishonesty took a toll. I could not be myself then, and I vowed to never feel that way again after I completed my service.
How has that period in your life shaped your current work experience?
I've learned that I shouldn't have to hide who I am for anyone and refuse to do so in any workplace for my well-being. I chose to work at PwC four years ago because of the way the firm prioritizes diversity and inclusion. I'm no longer afraid to show others who I am. I am bringing my whole self—all of my diverse experiences and background–with me on every project or assignment. Not only am I more personally comfortable, but I am a better professional with this mindset. My hope is always that others who have gone through a similar experience can be allowed to reflect their whole self in the same way.
Speaking of that, what can company leaders do better when striving for greater diversity and inclusion?
The priority has to be listening and understanding, and it has to start at the top of an organization. Leaders need to have those difficult conversations about racism, social injustice, and microaggressions—and help create space for their people to have these conversations as well. Creating a culture of understanding ultimately helps create a more inclusive environment for everyone. A sense of community and ongoing dialogue also helps promote inclusion. I am part of both the Black Inclusion Network and the Veterans Affinity Network at PwC, and these communities have helped instill a strong sense of belonging for me at work.
A lot is going on at this moment: COVID-19, the Black Lives Matter movement, and the U.S. Supreme Court's landmark ruling on protections for LGBTQ+ employees in the workplace. What keeps you up at night?
There is so much happening right now, but social inequality, particularly racism, is what keeps me up at night. When I think about all the recent events, for me—a Black woman, a lesbian, a veteran—they hit home. I've faced many of the core issues my entire life. We are at a pivotal time right now—the expectation or even luxury of separating work from home seems like the days of a bygone era.  We have to come together to help create equity and inclusion where we haven't seen it before and continue to fight the injustices and tragedies our communities are facing for a better tomorrow for everyone.
What is your message to workplace leaders reading this interview?
I am only one story—everyone has their own. We all must continue to listen and share so that we can gain a better understanding of who we are and make inclusive choices at work and in our personal lives.