Unisex makeup line Jecca Makeup wants to fly you to LA to attend the Founder Made Consumer Discovery Show – all expenses paid.
A revolutionary LGBTQ+ inclusive makeup brand is planning to take one very lucky person on the trip of a lifetime to LA where the winner will enjoy a two-night stay in a 5* hotel and attend the prestigious Founder Made Consumer Discovery Show.
JECCA MAKEUP is offering this LA holiday as the top perk of their crowdfunding campaign, which supports the creation of four new shades of their Correct & Conceal palettes.
Founder and LGBTQ+ ally Jessica Blackler said: "When JECCA MAKEUP was invited to exhibit at Founder Made in LA, we wanted to extend the invitation to one of our supporters. Over the years, Founder Made has exhibited many emerging businesses and products that have met the needs of the LGBTQ+ community, so it's likely that our guest will find many other companies in the wellness and food industries to meet their specific needs."
At Founder Made, the winner can discover the hottest products not yet on the market and listen to inspirational guest speakers. Speakers from last year include Buffy actress and Foodstirs co-founder Sarah Michelle Gellar, Starbucks Vice President Marc Farrell, and Bobbi Brown. JECCA MAKEUP, which is specially designed to meet the specific needs of trans women, launched at the end of 2017 with two shades but, in keeping with their inclusive brand, they are expanding their range to suit the needs of more people.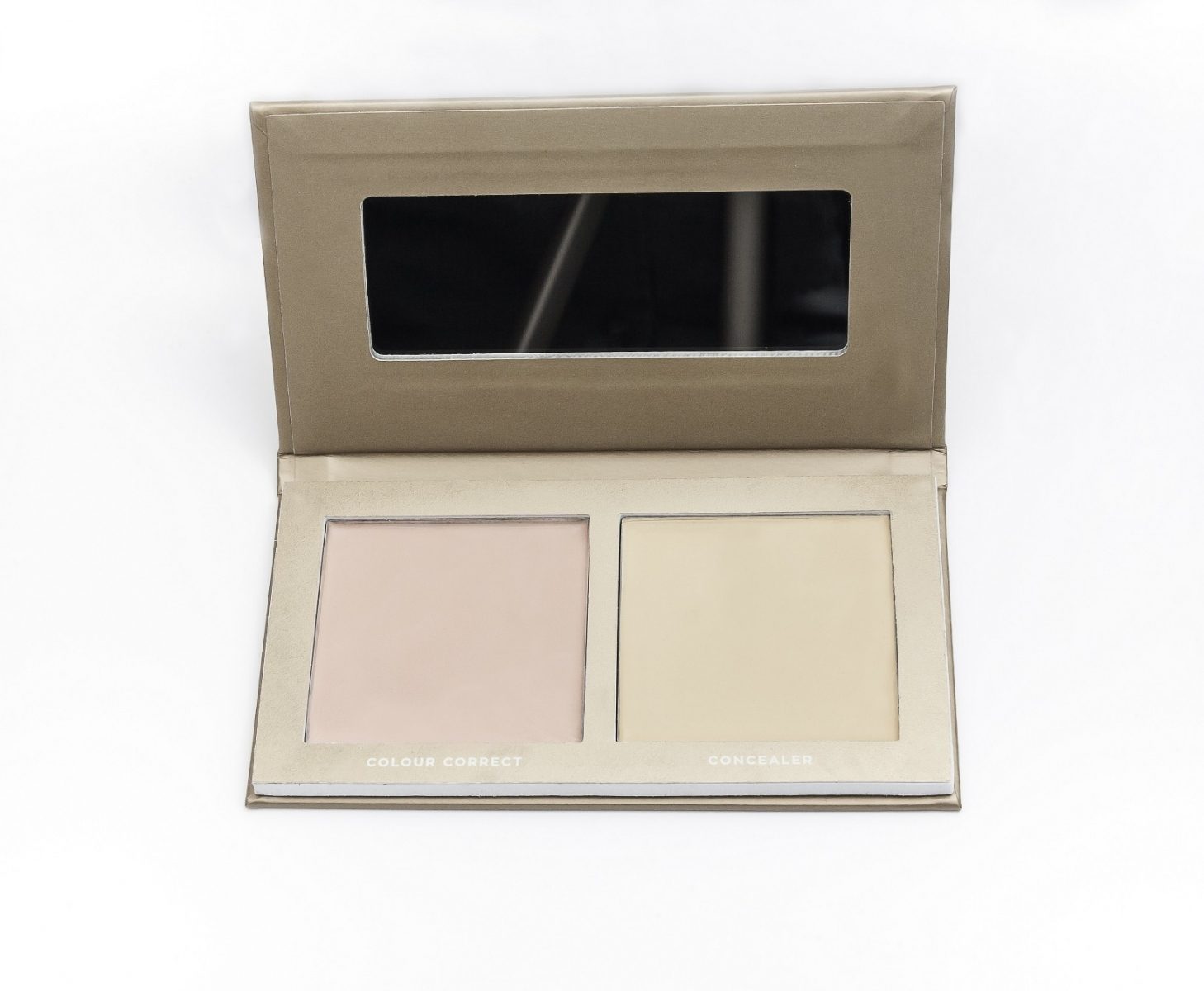 Image: Supplied
Blackler, who studied at the prestigious London-based Delamar Academy of Make-up and Hair, said: "We launched JECCA MAKEUP with just two shades but I want the range to be as inclusive as possible, which means creating makeup palettes to suit different skin tones because everyone deserves to look and feel good. Eventually, we'd like to create makeup to suit every skin tone."
She spent a year creating the range after receiving requests for makeup lessons from trans women who reported that the mainstream beauty industry often overlooks the needs of the trans community.
One early JECCA MAKEUP user Ashlee Ryan-Rose explained that JECCA MAKEUP will be essential to some trans people who don't have a support network around them.
She said: "When I started my transition I found buying makeup extremely difficult because of the confusion I was met with from sales reps. Jessica is giving trans and gender non-conforming people the ability to shop without judgement and receive products that have their interests, wants and needs at heart."
Blackler also donates 5% of her profits to Stonewall, a charity that she volunteered with while creating the range. Not only is JECCA MAKEUP an inclusive brand that gives back to the community it serves, it's also kind to animals, being both vegan and cruelty-free, which earned it the approval of PETA.
Blackler said: "I'm a great animal lover, so it was extremely important to me that JECCA MAKEUP be vegan and cruelty-free, after all, makeup is for humans, not animals. It was a great honour for the range to be approved by PETA."
Of course, not everyone can go drop everything for a trip to LA, but JECCA is offering a range of perks from lapel pins to the palettes themselves to a series of private makeup lessons designed to take you from beginner to pro.
The crowdfunding campaign opens on February 15, making it a great IOU Valentine's present for someone special, but some perks are limited so start pledging asap.