A game show like no other!
Two fringe performers go head to head over three rounds of performance, antics and improvisation.
Hosted by Tina Bikki and her sidekick Citrine Velvetine, and featuring some of Australia's best interstate performers including; Ruby Slippers [VIC], Clara Cupcakes [VIC], Art Simone [VIC], Egson Ham [VIC], Rosie Rivette [NSW], and local favourites, Natasha St. James, Vollie LaVont, Kryptonite & Jacqueline Furey.
This may not be their first rodeo, but it's definitely going to be an unforgettable ride with 10 brand-spanking-new challenges to push contenders to their very edge.
Think you've got what it takes?
1. Assembling IKEA Without Instructions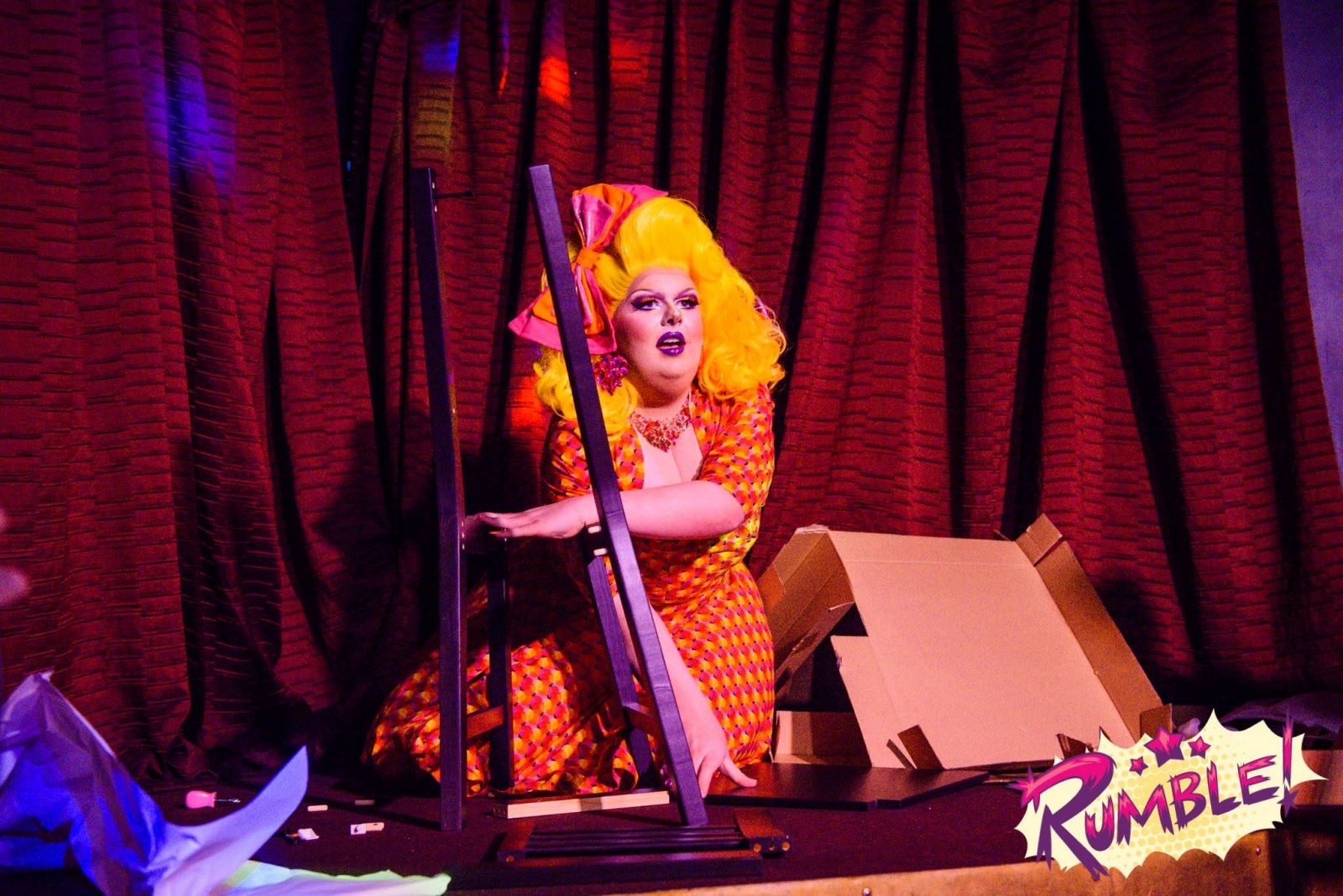 Fancy yourself a handyman or woman? Cockier than an ibis in a food court? The very first Rumble challenge tasks eager DIY beavers to complete flatpack chairs in 5 minutes with no instructions.
The Cotton Ball Challenge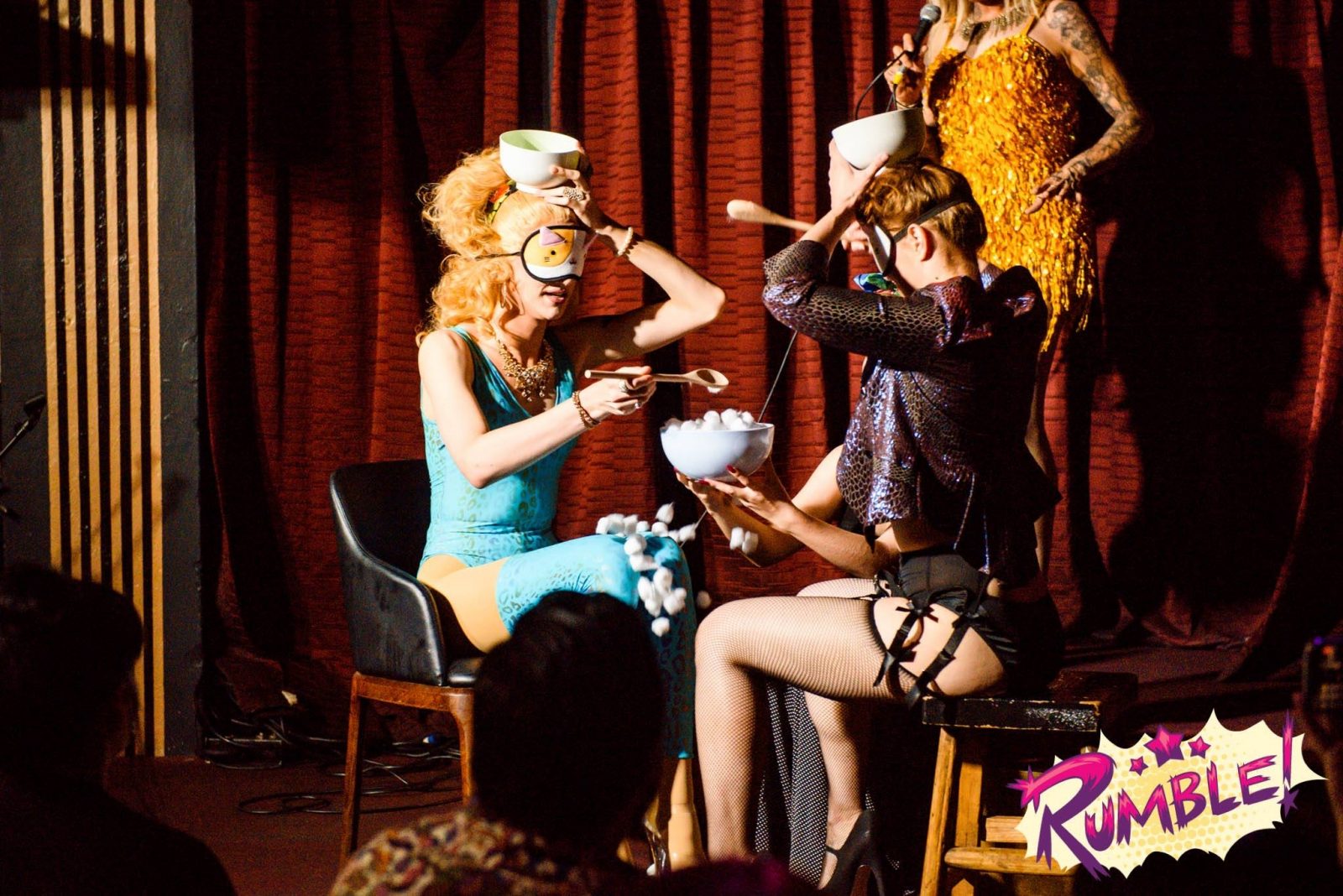 Used to navigating your way around balls? Try transferring cotton balls out of a bowl to another place on your head – all whilst blindfolded. Sounds simple enough until you realise they have no weight and you can't feel them on the spoon.
3. Garbage Bag Fashion Design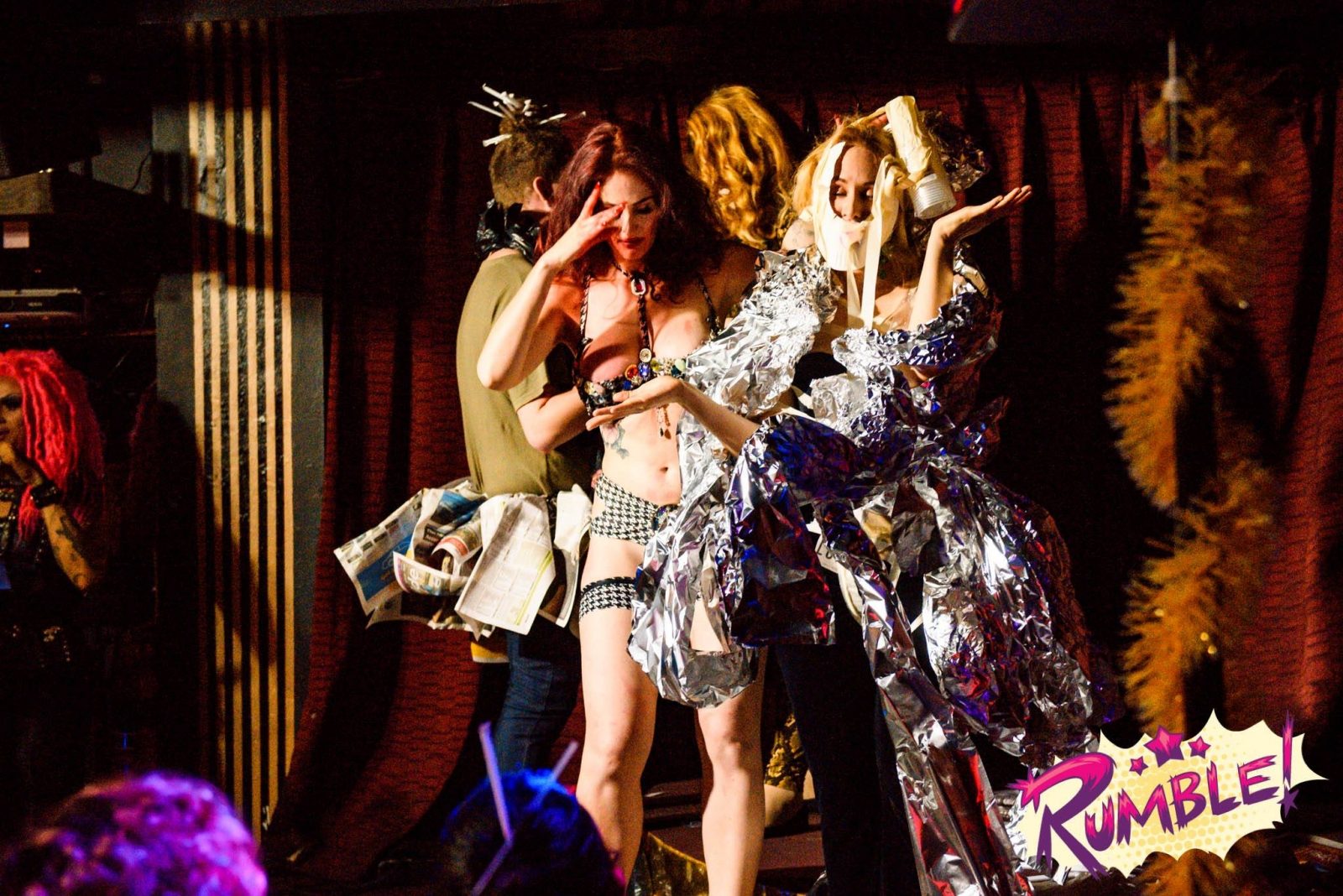 Rupaul's obsessives to the front! Two wannabe-wardrobe slayers will be pitted against each other armed with some garbage bags, paper plates, and masking tape in their arsenal. May the best woman win!
4. Performing Banana Surgery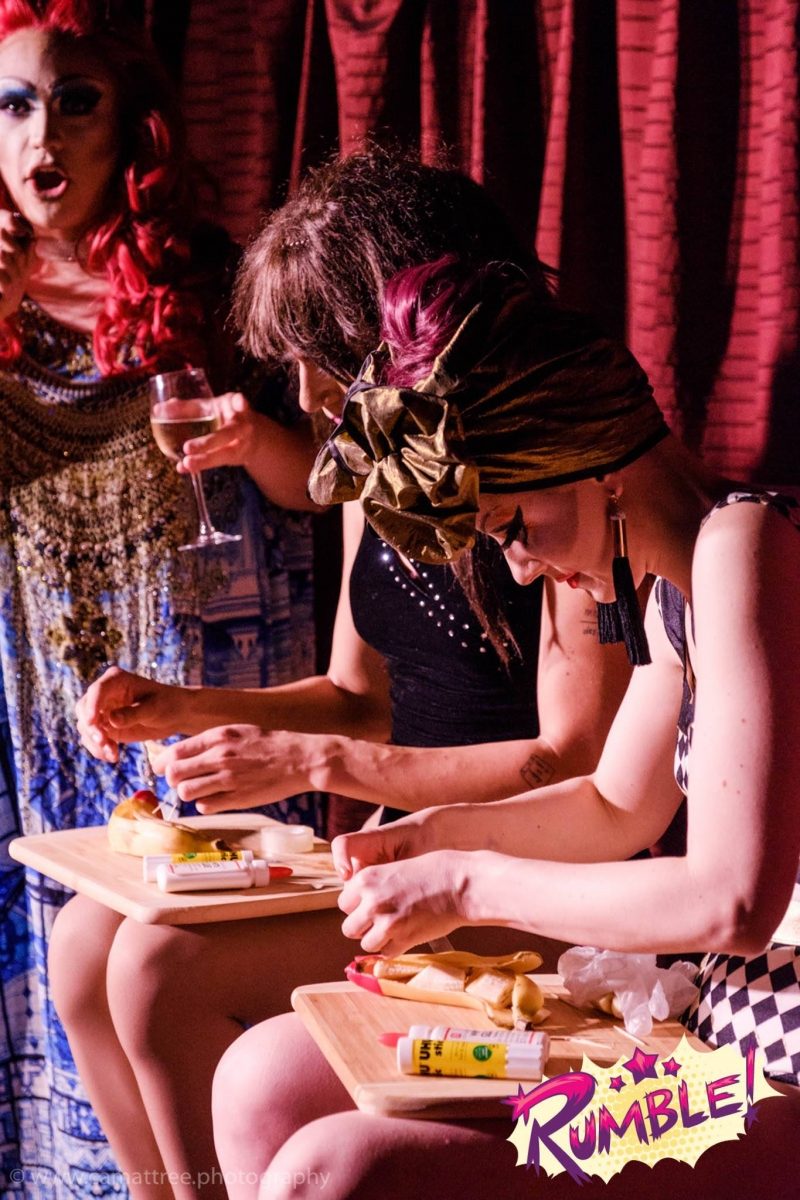 This will divide the amateurs from the pros. Step 1, cut up the banana. Step 2, task people with reassembling it with toothpicks, tape and glue. Step 3, don't anticipate success.
5. Malteaser Transfer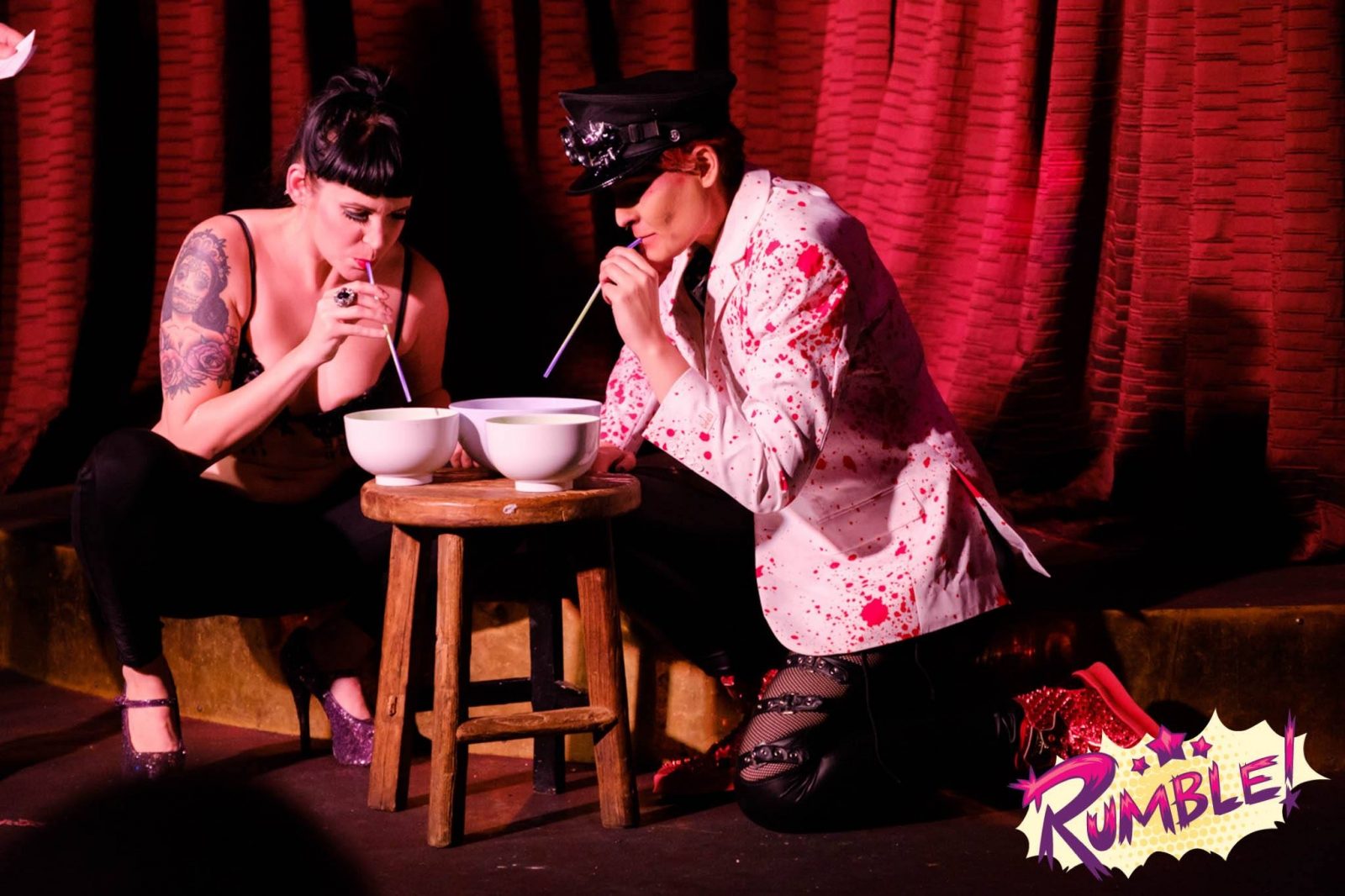 This one's gonna suck! You've seen the video: two contenders; two straws; one bowl of Malteasers. A recipe for disaster when tasked with only transferring them to a second bowl via mouth and straw. Dig deep ladies!
6. Wig Styling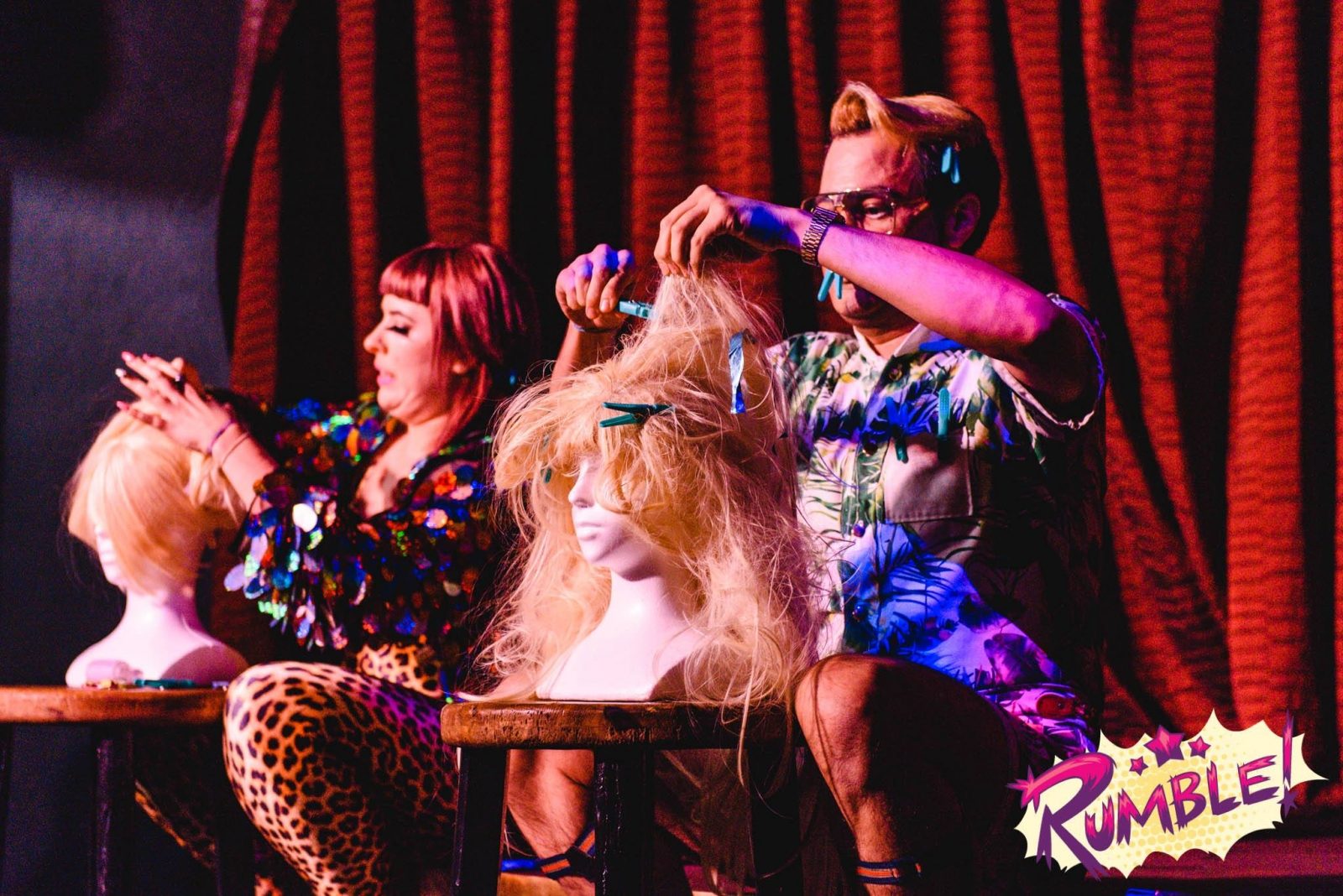 It's true what they say – the higher the hair, the closer to heaven! Nothing is off-limits for the Wig Styling round where it's always in vogue to go rogue – may the best man finish first!
7. Pedometer Party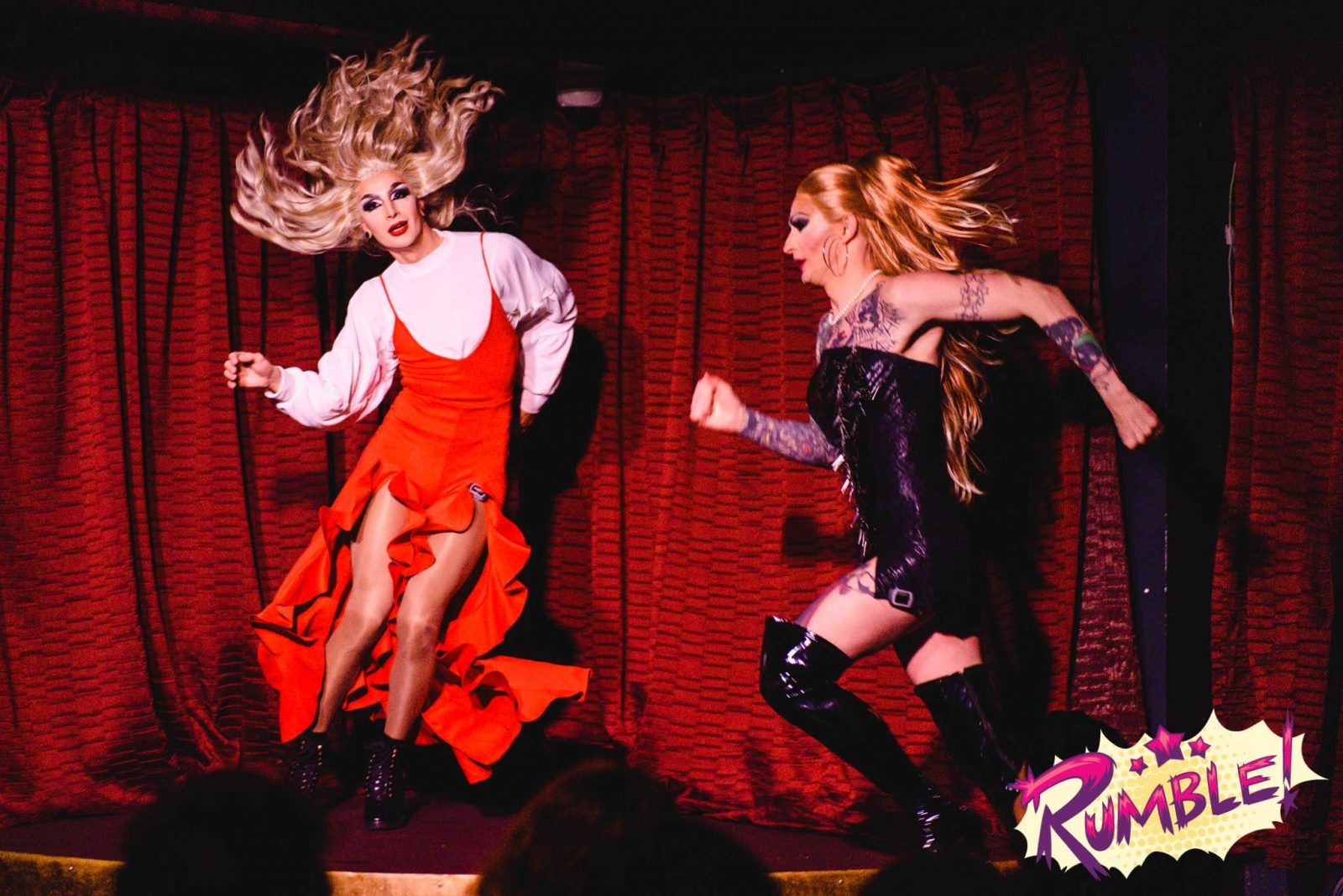 Get ready to sweat…Contenders have just 2 minutes to rack up as many 'steps' as possible with pedometers strapped to odd parts of their bodies. We want to see you work it!
8. Mystery LEGO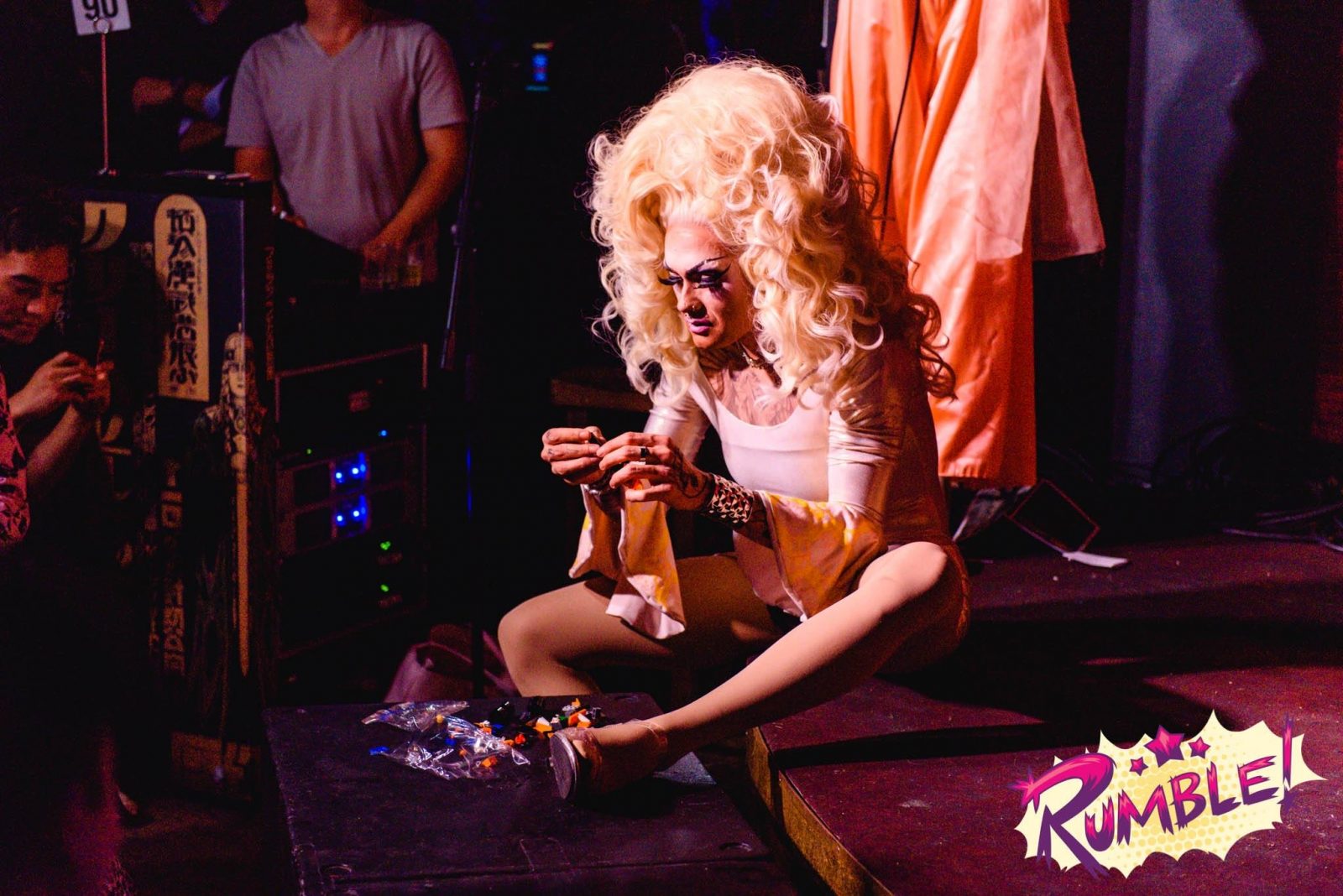 LEGO is easy enough with instructions, but much more exciting when you take those away. Let your imagination go wild in this very NSFW work of experimental art. This game is rated for users aged 15 and over.
9. Cup Stacking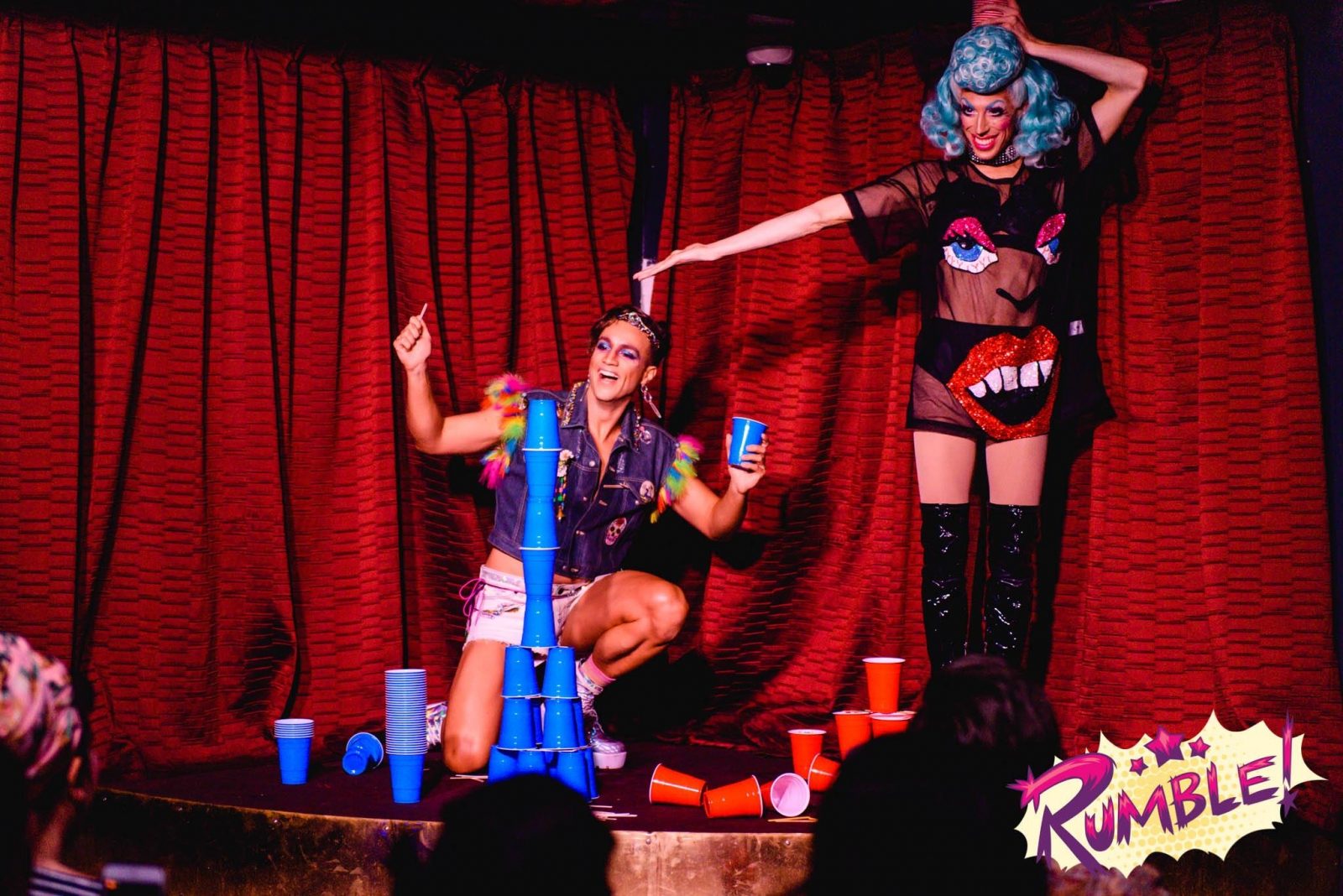 Pitch Perfect created music out of theirs, we just want you to stack our cups and not have them tumble at Rumble.  We love ourselves a physics-based challenge!
10. Crocodile Colouring-In Comp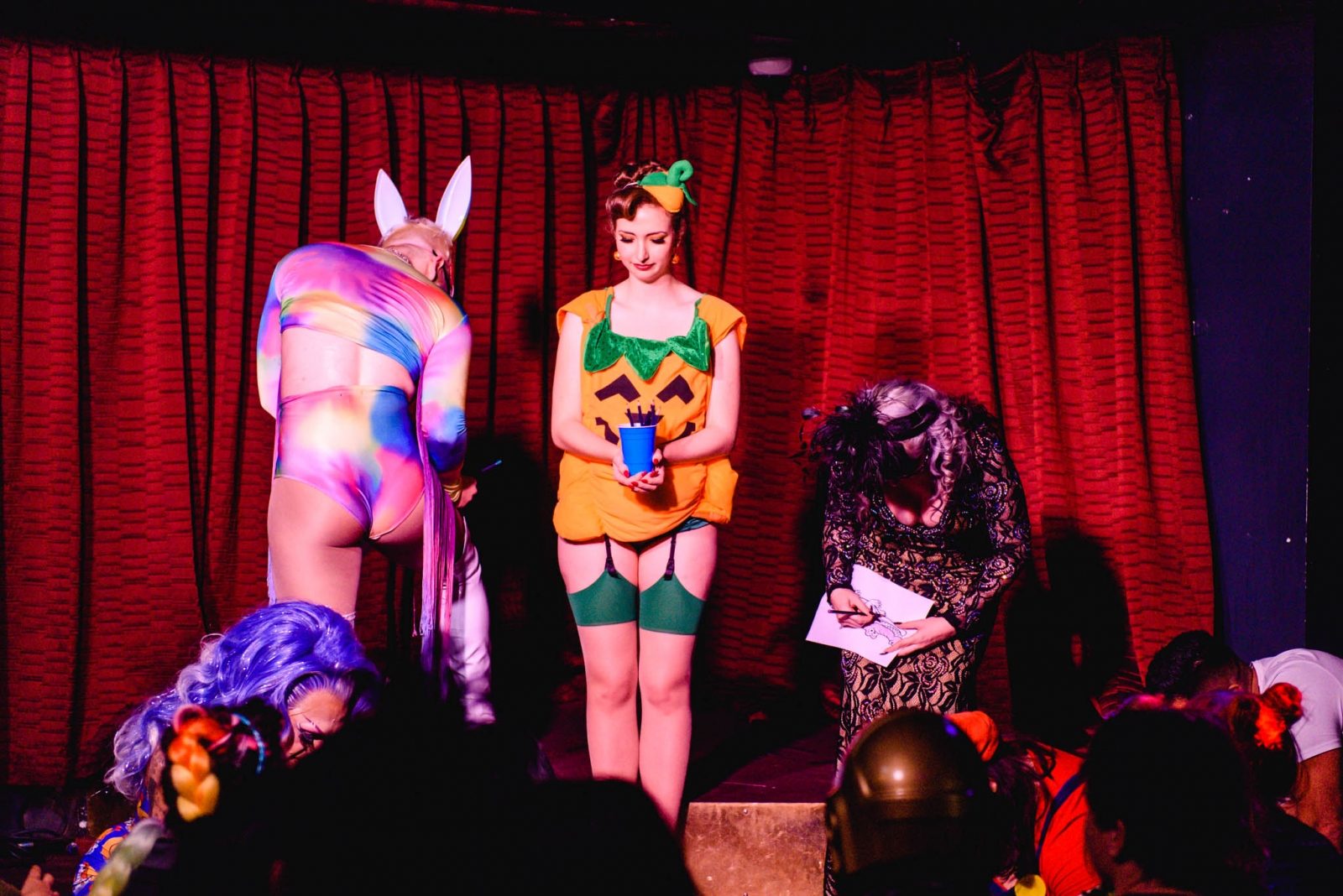 We're winding it back to old school with a techno-take on the traditional colouring-in contest. Contenders will have just two minutes to show off their 'inside-the-lines' prowess while wearing 3D glasses and using magical pencils…
Rumble! Rolls into Brisbane Powerhouse during Wonderland Festival 29 November – 2 December.
Cheering required, cheerleader outfits encouraged.