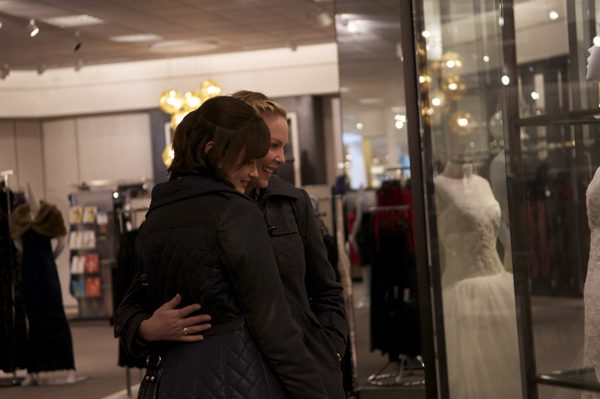 The lesbian film Jenny's Wedding tells PFLAG's story.
Jenny's Wedding is the first film we will see on the big screen that revolves around a lesbian wedding, so it's fitting that the filmmakers partnered with PFLAG Cleveland when promoting their Indiegogo campaign to fund the soundtrack. The film takes place in Cleveland and revolves around Jenny's relationship with her family as they come together, not only embracing Jenny, but also a new culture, LGBT culture.
PFLAG National is a support network for parents, families, friends and straight allies to help them navigate LGBT culture and to help them become a resource for the lesbian, gay, bisexual and transgender people in their lives.
We got to talk with the President of PFLAG Cleveland, Sharon Groh-Wargo, about her partnership with Jenny's Wedding and the impact that Jenny's Wedding will have on parents of LGBT people and the LGBT community.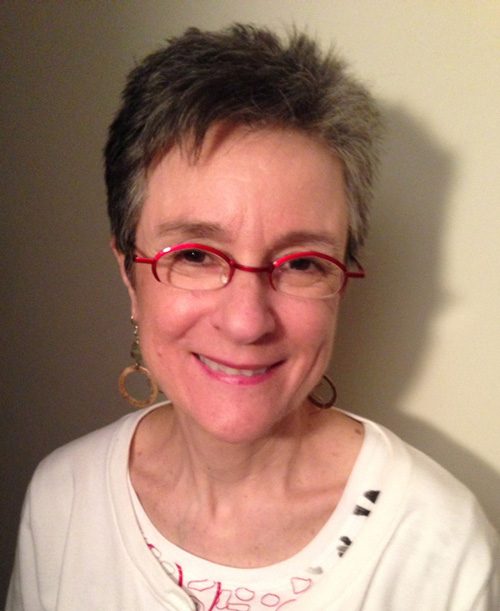 Sharon Groh-Wargo, President of PFLAG Cleveland
What impact do you think Jenny's Wedding will have on LGBT families and LGBT people getting married?
Jenny's Wedding will have a very positive impact on LGBT families and LGBT people getting married. Movies allow us to see our families and our stories reflected on the big screen, promoting acceptance and a sense of the normality of our lives.
How does the film's story resonate with you personally?
The film's story resonates with me very personally in two ways. Firstly, the story in Jenny's Wedding is really a PFLAG story. At our monthly support group meetings, we watch parents move from fear and worry, when they find out about their children [coming out], to not only tolerance but ultimately acceptance and celebration. Movies like Jenny's Wedding tell that PFLAG story.
Secondly, Jenny's Wedding reflects my own family's story. Our family is closer as a result of our daughter's coming out. The honesty that comes out requires carries over to other areas of communication and that process had enriched our family. Our daughter had a wonderful wedding with her partner five years ago and Jenny's Wedding reminds us of that celebration and the joy we felt that day. I believe same-sex weddings have even more significance than straight weddings because of the road the couple and their families must travel to get there. Hopefully, we wait for legal marriage to be available for all same-sex couples across the United States.
What was your reaction when you heard Jenny's Wedding was donating over $1,000 to PFLAG Cleveland? And how will that money be used?
The Advisory Board of PFLAG Cleveland was absolutely stunned and delighted when we found out that the donation from the Indiegogo campaign was going to be over $1000. Wow! The money will go toward building our PFLAG Cleveland scholarship fund for LGBT college students in Northeast Ohio. We plan to start awarding scholarships this year and are very grateful for the contribution from Jenny's Wedding.
What are you looking forward to most about seeing Jenny's Wedding when it's out in theatres?
We can't wait for the film to be released! I'm sure PFLAG  Cleveland will sponsor one of our social events around the film and see it as a group. It will be a great way to celebrate the emergence of LGBT families into the mainstream.