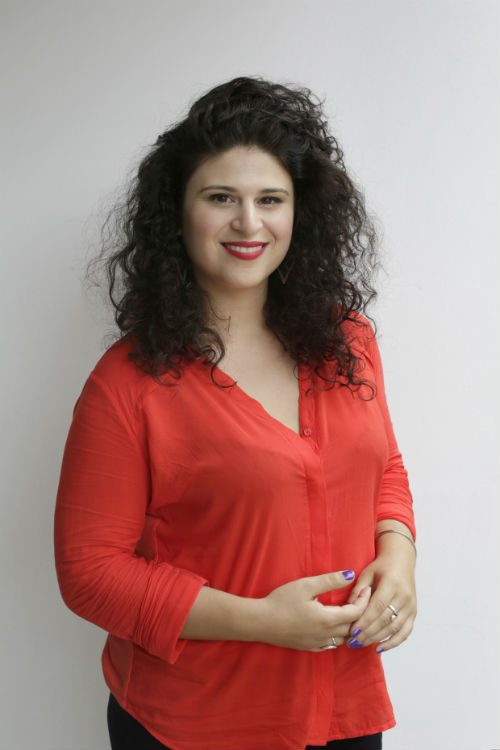 LOTL speaks to performer Olivia Rose about her upcoming role in the play about children within LGBTIQ families.
Darlinghurst Theatre Company has announced the exciting cast for the highly anticipated Sydney Premiere of Gaybies. This funny and moving piece of real-life theatre opens on 10 February at Eternity Playhouse and is presented as part of the 2015 Sydney Gay and Lesbian Mardi Gras.
Written and directed by Helpmann Award-winning director Dean Bryant, the ensemble cast is made up of Cooper George Amai, Sheridan Harbridge, Rhys Keir, Steve Le Marquand, Zindzi Okenyo, Georgia Scott and Olivia Rose.
Gaybies tells the story of children raised in rainbow families. This script is drawn straight from interviews with people aged four to forty who have grown up with same-sex parents, surrogate mums and donor dads. These are authentic accounts of family life told with humour, honesty and wisdom.
Following rave reviews when it was first staged as a moving reading at Melbourne's Midsumma Festival in 2013, Dean Bryant is excited to bring this deeply personal and highly topical play to Sydney.
"Gaybies is the perfect answer to anyone who has ever asked, 'But what about the children?' It's sincere, touching, hilarious and heartbreaking," he said. "It requires a highly talented bunch of actors to do these characters justice and I'm thrilled to have assembled a dream cast which, in a wonderful twist, includes one of the original interviewees."
LOTL spoke to Olivia Rose, one of the actresses in the production, about her previous roles and the upcoming role in Gaybies.
Olivia, who graduated from Theatre Nepean in 2004, has performed in a variety of roles, including the highly acclaimed Stop Kiss directed by Anthony Skuse at ATYP, The Ensemble Theatre's production of Frankenstein and Version 1.0's The Vehicle Failed to Stop. She has also starred on television, including programs such as Packed to the Rafters, Crime Investigations Australia and Ben Elton Live From Planet Earth.
Last year, you performed the role of Callie in 'Stop Kiss', a play that explores two women's desire for each other. Tell us a little bit about its story and issues.
'Stop Kiss' by Diana Son explores the burgeoning feelings between Callie and Sara, two seemingly straight women, dancing around their desire for one another, and their inability to make the first move. Once they finally surrender to their first kiss, which takes place in a park at night, a horrific violent attack leaves one of them fighting for their life.
Son's script is human, witty, sensual and shocking, forcing you to reflect on your own public displays of affection and the possible consequences. For Callie and Sara, a lesbian relationship meant to change; from the woman, they thought they were, and the woman the world will now perceive them as.
How did the audience respond to the play and your performance?
Many women stayed to talk to us afterwards and they said "Thank you for showing my life on stage." I was so stunned by how little we tell bisexual or lesbian stories in live theatre and how vital it is to include everybody in our storytelling. This is why I wanted to be a part of 'Gaybies' – to be part of an important Australian and universal story.
I felt like the lesbian and bisexual community doesn't get enough of a voice in the theatre, and even in society in general. The gay male character is 'fun and fabulous' and therefore very often portrayed and seen as 'safe', whereas the gay woman is not as 'glamorous' or 'humorous' so we rarely see them portrayed and therefore could be perceived as a 'threat'? I hope my observations are completely wrong because I don't want to live in a world where such subliminal messages are filtered through our society and culture.
Your next project is Gaybies, a story surrounding children who have grown up with gay parents. What is your role in this upcoming play?
Gaybies is a verbatim piece of theatre that tells the real-life stories of Australian people who grew up with Gay parents. The play presents the good, the bad and the ugly of life growing up in this unconventional setting, and ultimately how love is the most important ingredient in growing up regardless of sexual orientation. Dean Bryant, the director and writer of Gaybies interviewed over 40 men, women and children and collated their stories into an hour and a half show jam-packed with laughs, laments and lyrics. Gaybies is not a politically focused play, rather a beautiful unveiling of lives being lived around us, right here and now.
In Gaybies, whose stories do you tell?
I tell three people's stories – Kathy, a mum of two whose own mother left her as a child to explore her sexual freedom as a lesbian, Victoria, a drama student whose Dad came out as gay after 20 years of marriage to her mother and Lara, a 4-year-old girl living with mummy and her two daddies. Listening to all of the stories has been such an insightful experience for me, coming from a classically conventional family. That is my favourite part of being an actress, the exposure to various aspects of the human condition then having the opportunity to walk in their shoes for a few months. It is a privilege.
What has been the most confronting role you've been in and why? 
Every role has its challenges and I think you subconsciously find the next role that will provide you with a new hurdle to jump. However, playing Callie in 'Stop Kiss' was extremely life-changing. Not only because of the technical demands it placed on me as an actress with over 23 costume changes on stage, but it also required me to fully employ my empathic and emotional pallet in order to truthfully portray the vulnerability experienced when entering into your first same-sex experience coupled with tragic consequences.
Gaybies
Previews: 6-8 February
Season date and time: 10 February – 8 March; Tuesday – Saturday 8 pm, Sunday 5 pm
Location: Darlinghurst Theatre
Cost: Adult $45, Concession and Groups $38, Under 30 (Tuesday – Thursday) and Previews $30
A $2 booking fee applies per ticket for online and phone bookings
call (02) 8356 9987.