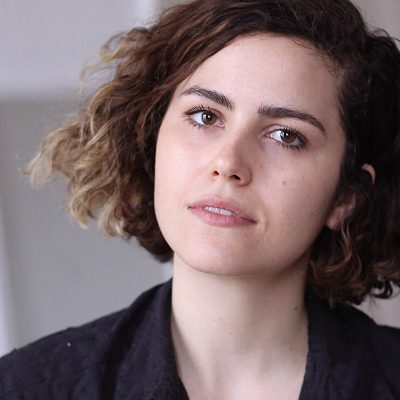 A new documentary Gayby Baby reveals the lives of same-sex parents and their families.
Filmmaker Charlotte Mars wants to showcase the lives of 'gaybe babies'…
No accidents here. Kids with same-sex parents are the result of long deliberation, careful planning, a bit of luck and lots of love. Their parents fought for the right to have them, and now those Gaybies are growing up… Fast.
I am a gayby – a person with gay parents –  and I want to tell the story of children growing up in families like mine. When I was a kid, I didn't know many other children with gay parents. I would have loved to have been able to watch a film-reviews and feel that my experiences were shared. So I've decided to make that film
Told from a child's eye view, this documentary feature GAYBY BABY will be a revealing, intimate and at times humorous portrait of a new generation of kids who are queer by nurture and by birthright.
In our country, conservatives and politicians keep telling us that our parents can't get married and that we need a mother and a father. But no one has ever asked us, the kids, what we think.
As children of same-sex couples, we spend so much of our time in defence mode, convincing the outside world that "We are normal like you!" But I think we don't need to prove we are the same anymore – we can celebrate and talk about what is different and why.
So what is it like to grow up culturally queer?
To start you off… Gaybies have butch dyke mums and camp feminine dads, they have to explain their family and conception every day to inquisitive strangers, they have donor fathers or surrogate mothers and possibly a few donor siblings that they may get to meet one day. When most kids are grappling with the idea of Man + Woman = Baby, Gaybies are fluent in the language of IVF, turkey basters and Mardi Gras.
When puberty hits, Gaybies are generally more open to their sexuality and their exposure to non-traditional gender roles can often result in an interesting worldview. Well versed in how to hide their families, kids with LGBTI families see a different side to sexual discrimination and it is vastly unrecognized that Gaybies have to 'come out of the closet for their families too.
GAYBY BABY takes us behind closed doors to observe the private lives as lived by three kids who are starting to realize the impact that their queer upbringing is going to have on who they are, and who they might become.
This documentary speaks to us as a nation of families and asks, what constitutes a family in the 21st century? Is it a man and a woman? Is it biology? Love? Parenting? I hope that in watching this film audiences will be inspired to interrogate "what is family" and how and by whom is it defined.
I have loved growing up with two mothers. In my opinion, children need love, security and support and it doesn't matter if that is given by one parent, two parents or more.