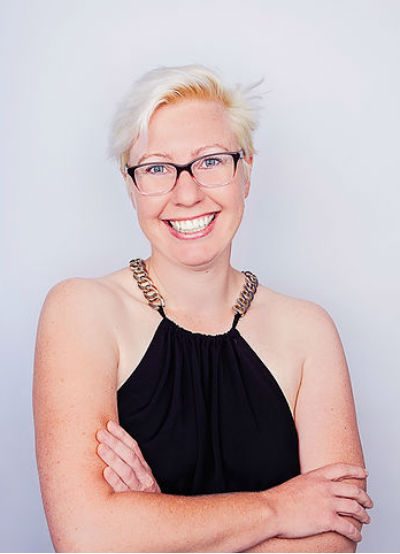 Catherine Golden is the embodiment of kindness.
She has a down-to-earth, vibrant personality and a natural talent to play any instrument she lays her hands on. She is a breath of fresh air during a challenging time for the arts community. Catherine collaborates with many musicians and is constantly on the move, performing in all corners of Sydney.
She is young at heart, adventurous and always open to new challenges.
I sat down with Catherine on a rainy Tuesday afternoon in Newtown, talking about music, collaboration, and where she is heading with her performance career.
She started learning her musical skills from a young age, and is mainly self-taught and cannot remember when she did not play music or learn a new instrument.
"I feel deeply embedded in the Sydney music scene through so many different channels, now through community music. I took up double bass when I was 26. The double bass took me in other directions (…), and there hasn't been a time that I haven't been in at least one band," she says.
Catherine is constantly on the go and clearly visible in the number of projects she is involved in. Her experience include working with the Dusty Ravens and their smooth and uncomplicated sound. She performs with the Party starters, Musica Antiqua Sydney, the Leichardt Wind Orchestra and Bonnie Kay & The Bonafides. She mostly plays the double bass, and on some occasions the electric bass. Catherine happily explored her other music endeavours and said,
"I play in a couple of community groups like the Sydney Homotones, which is good to do with the community (…). Another big thing that has been happening for five to six months is a strings group about collaborative composition (…). Strings are inspiring, and it's been great to network with other string musicians interested in improvisation and collaborative composition. They are called the North Sydney Strings, which Elsa Price started (…). It's also been quite interesting for me to be involved with just a fun semi-community group, a protest band – the Riff Raff Radical Marching Band and playing marching band drums with them."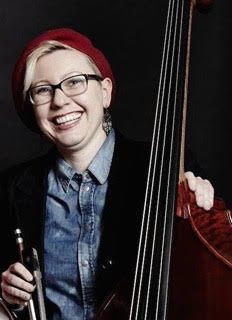 Catherine has played jazz guitar and jazz bass and identifies as a jazz musician. In the same breath, she prefers the double bass to the electric bass and explains that playing the double is like going home for her.
The various types of music she performs cut across genres, including jazz, blues, popular and rock music.
Catherine actively performs two to three times a week with other bands and has experience playing in musical theatre. Her music career also includes teaching at All Age Music School in Marrickville, where she passes her musical knowledge and skill to the younger generation.
We went on to chat about the LGBTQ community, and Catherine said, "I have participated (performed) in gay and lesbian events, (…) and see myself as someone who wants to create. I am always open to working within the LGBTQ and music community and the amateur musician's community. It is also important to keep that scene thriving, wherever you are."
Catherine is keen to travel around Australia and perform and infuse her music career with more experience and ongoing collaboration with other musicians. Catherine encourages a creative life and shares,
"Follow your passion (…), live and breathe it, and share it as well. Music is my entire life; I just can't get enough of playing with other people. The human connection is instantaneously creative".
If you are ever in Sydney, come along and enjoy the music, and if you want further guidance in your musical endeavours, contact Catherine.