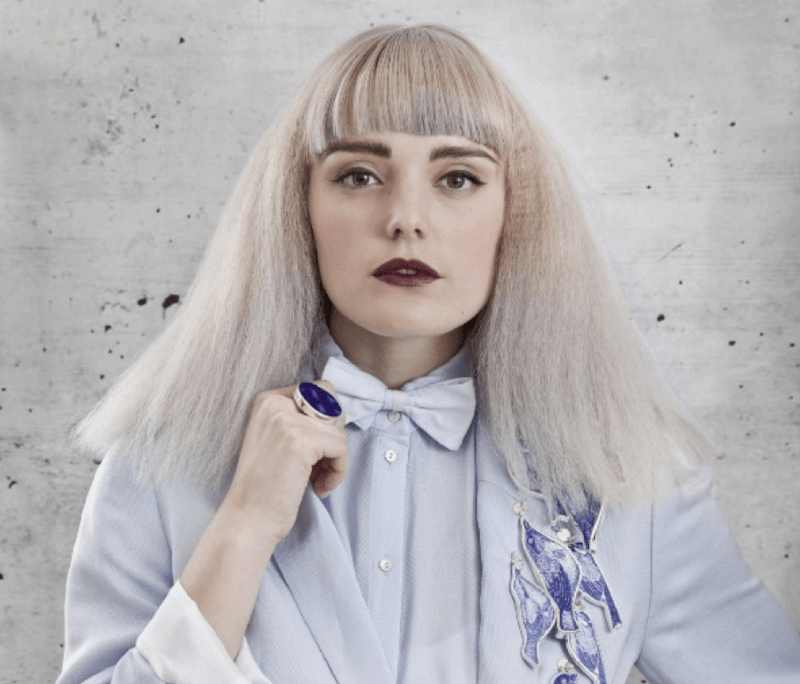 10 Swedish designers paving the way for gender and LGBT equality
Popstar and model turned silversmith and LGBT champion Efva Attling is the Queen of Swedish jewellery.
Having set out on her designer path in the mid-90s, Efva's shops can now be found across the globe and her timeless pieces capture the clean yet bold look that is synonymous with Swedish design.
From stunning wedding ring collection, Love Bead to her Rainbow Freedom charity collection and the recent homage piece to the queer Mother of Moomins, Tove Jansson, Efva hits the nail on the head when it comes to creating jewellery that goes beyond the norm.
What's more, Efva and her wife Eva are basically Sweden's ce-lesbian equivalent of Ellen and Portia. Efva's workshop remains on Södermalm in Stockholm. For more shopping in Stockholm, check out visitstockholm.com.
"There is no such thing as bad weather, only bad clothes" — many a Swedish child has grown up with this motto and it says a lot about the Swedish approach to outdoor clothing; it needs to be functional.
One brand that has taken that to the heart is Fjällräven (literally meaning arctic fox). Founded in 1960 in Örnsköldsvik, their weatherproof clothing and camping equipment is used worldwide, however, it may be their unisex Kånken rucksack that is best known.
Originally introduced in 1978 as a way of helping to straighten children's backs, the Kånken rucksack has survived the test of time and today you can hardly move through London or Berlin without seeing one of these iconic square rucksacks in a multitude of rainbow colours. What's more, it comes with a lightweight sitting pad, meaning that whether you're out foraging for chanterelles or just catching the bus to town, this piece of kit will keep you both trendy and dry.
To put it to the ultimate test, and experience the conditions that Fjällräven was built for, we recommend exploring the beautiful wilderness of Swedish Lapland. Why not try the Fjällräven Classic hike, for example. This year they've got a women's only group!
Fashion, music, illustrations, style, sisterhood. Let's face it, any brand going by that motto has our support. Founded in Gothenburg in 2006 Monki has shaped millennial style with their unapologetic, intersectional feminism permeating their playful designs.
From their unretouched, stunning, Good Vibes Only swimwear campaign to their brilliant ongoing Periods Are Cool project, Monki proves they have got women, and equality, at the heart of their design. An interesting side note is that Monki is owned by affordable fashion giant H&M, a company that takes gender equality very seriously and that featured lesbian kissing in a recent campaign.
Other H&M brands include & other stories, COS and Weekday (check out their gender neutralPride collection) and they all do their bit bringing feminism to the high street. The Monk flagship store in Gothenburg is a great place to get to know the brand in its natural surroundings. For more about Gothenburg, visit gothenburg.com
Founded in 1924 by Estrid Ericson, interior design emporium Svenskt Tenn is a Swedish design institution found in homes across the world and their furniture, combining fun design and stylish usability has influenced artists, designers and shoppers for decades. Their quintessential prints and creative interior pieces have become synonymous with Sweden thanks to Estrid and her chief designer Josef Frankl — whose visions were inspired both by foreign trips and Swedish nature.
The company, which has always been driven by women, has its flagship store on Strandvägen 5 in Stockholm.
Thanks to profound seasons and long winters, Swedes know the importance of a good coat. It needs to be sturdy and look good — because you'll be wearing it a lot. No wonder then, that Stutterheim has become so popular in recent years. Having collaborated with a range of big names, including Jay Z and Volvo, as well as lesbian rapper Silvana Imam on the rainbow-striped Vladimir jacket in 2014, the brand has not just won a lot of street cred but also gone down in queer fashion history.
Embrace Swedish melancholy and pay a visit to the store located on Åsögatan 136 in the trendy SoFo district of Stockholm. Whilst in the area, do pop into the shop of Caroline Hjerpe, the up and coming designer behind the hugely popular feminist Kimberly collection.
Having worked in fashion for many years, Maria Erixon was sick of the commercial cycle of buying clothes and throwing them away when she founded Nudie Jeans in Gothenburg in 2001. She wanted to change that — and the concept she came up with has gone on to travel the world. The idea behind Nudie's jeans is that you never wash them, or at least as rarely as possible and that you get them repaired in-store when needed. Once you are finished with a pair you hand them back and they use the material for more repairs. Made from 100% organic cotton sourced mainly from India, where Nudie pays workers a living wage as supposed to a minimum one, these jeans are changing attitudes, and lives.
Visit Nudie's flagship store in Gothenburg.
Sweden is well-known for its hand-blown glass and the Kingdom of Crystal, in Småland in southern Sweden, is the much-celebrated home to brands such as Kosta Boda and Orrefors. Slightly north of that, nestled in the forests of Östergotland in central Sweden, we find the small village of Reijmyre where Sweden's second oldest glass blowing workshop is still active. Founded in 1810, Reijmyre Glass was the first glass factory to employ female designers and, much thanks to the legacy of their mid 20th Century designer Monica Bratt, they've become known for their timeless but playful designs — including the exclusive collection made for the royal wedding of Princess Victoria in 2010. Check out Monica Bratt's signature design; the now iconic maroon red glass.
Sägen, meaning legend, is one of many Swedish design success stories. These handmade pieces of delicate jewellery by designer Elin Sigrén feature recycled porcelain and vintage details in fusion with contemporary Scandinavian design. Combining the past with the future, Elin brings old treasures to life as she is on a mission to show gratitude to the hard-working mothers who came before her. Having set out in 2007, Sägen's pieces range from earrings in classic rose gold and pale pink to bold and humorous "crazy cat lady" necklaces.
Sägen is sold around the world but their headquarters can be found in Malmö, Skåne. For more about Malmö, check out malmotown.com.
Based in the northernmost village of Karesuando in Sweden, jewellery designer Erica Huuva has, ever since setting out in 2001, wanted to create jewellery and art that reflects her Sámi background. "I try to combine Sami aesthetics, modern elegance and natural elements in my creative process," she says of the beautiful pieces that make up collections named after natural and cultural elements such as snow and reindeer marking rituals. Alongside the jewellery, Erica has always created a reflex with a difference which, loosely translated, has been named "if we are seen then we exist." The idea behind it is multifold. You have to be visible not to be hit by a car driving in the dark but you also have to be seen if you are part of a minority, or else your rights may be overlooked — which is why part of the proceeds from the project go to a project working for Sámi rights. In 2016 that project was Niejda, a group supporting and mentoring girls and women with Sámi background. You'll find Karesuando by flying to Kiruna in Swedish Lapland.
Whether you are looking for a coffee table book on sustainable food, self-watering plant pots, jewellery with feminist statements, an ice breaker board game or you're just after a bit of inspiration, you are sure to find a design with a twist as Designtorget (literally The Design Market) showcases the best of fresh, Swedish craft. Perfect for gifts, the products often do their bit to poke holes at gender and societal norms — and they are sure to not just offer a snapshot of Swedish life but add a sprinkle of fun to your everyday tasks.