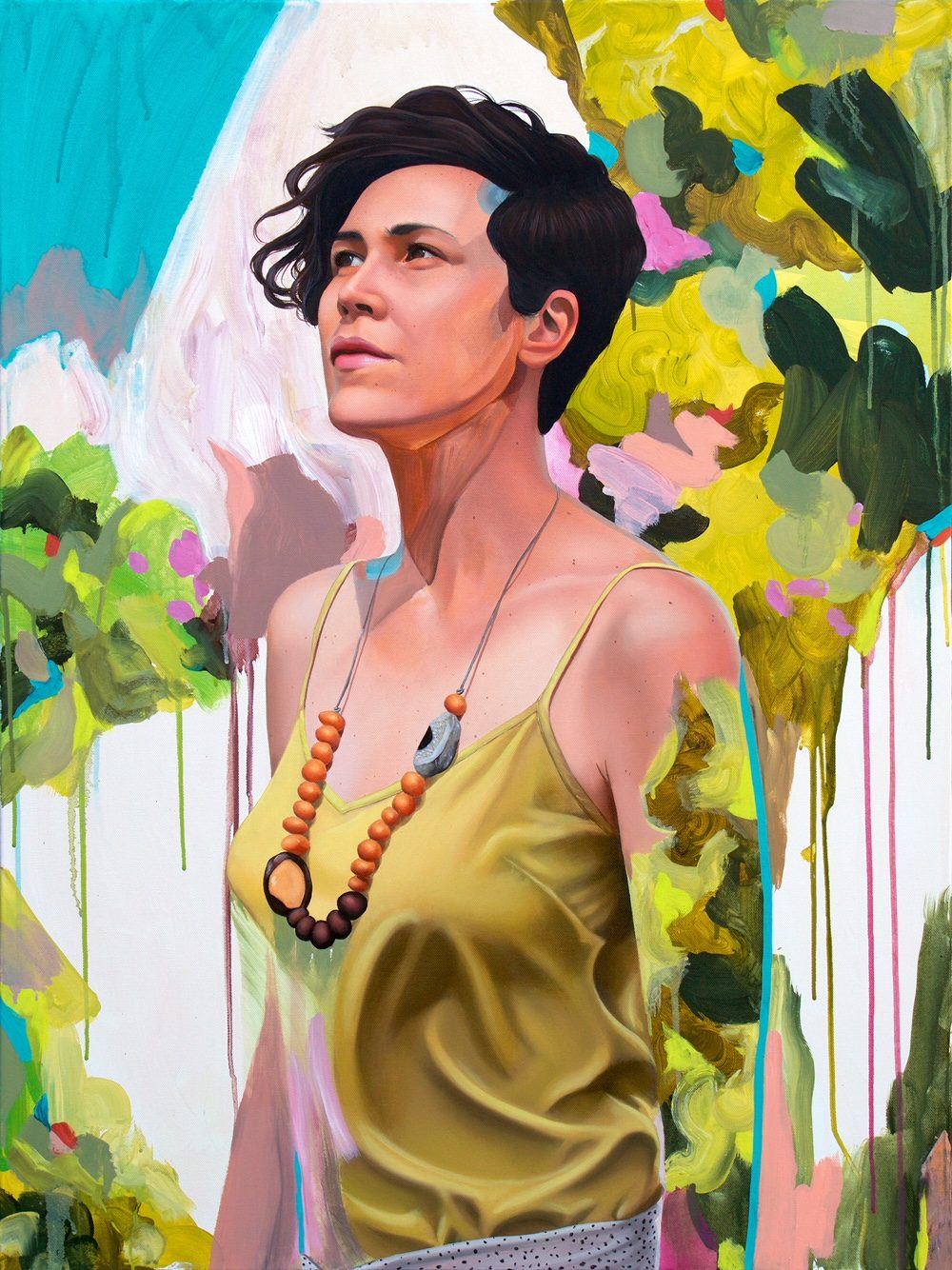 Kim Leutwyler from Redfern has been announced as one of the forty finalists in the prestigious Black Swan Prize for Portraiture, the third richest prize in Australia after the Archibald and the Doug Moran competitions.
Kim's work is entitled Tamara – a portrait of fellow artist Tamara Armstrong.
There is the $50,000 First Prize donated by The Lester Group, $10,000 Tony Fini Foundation Artist Prize, $7,500 People's Choice donated by the Baldock Family, plus $500 each for two 'highly commended' artists, supplied by Oxlades Art Supplies.
More than 500 emerging and professional artists entered the prize, with the forty finalists to be exhibited in partnership with the Art Gallery of Western Australia (AGWA) from 27 October – to 26 November 2018.  Winners are announced on 2 November 2018, with the People's Choice winner announced on 28 November 2018.
Now in its twelfth year, this event is WA's only portrait prize and is highly regarded by artists nationwide.  25% of finalists come from WA, 38% from VIC, 28% from NSW, with the remaining 9% from SA and TAS.
The Black Swan Prize for Portraiture is presented by the not-for-profit organization ARTrinsic Inc.
Kim said that 'Kim said that 'A portrait of my dear friend and fellow artist, Tamara Armstrong. I create paintings of LGBTQ+ identified and allied women, as well as gender nonconforming people. My work toys with the concepts of glorification, objectification and modification, touching on the mutability of identity, gender and beauty. Although I enjoy working in a variety of mediums, I have come to focus on painting because of its primarily masculine history in the western art canon. I first began sketching Tamara in a small forest in Centennial Park, Sydney. The portrait continued in my studio, taking 3 weeks to complete'.
Thirty finalists aged from 12 to 17 years from over 70 schools across Australia were also chosen for the 2018 Youth Black Swan Prize for Portraiture.
The youth finalists' works will be on public display from 29 October – to 23 November 2018 in Tower 1 Brookfield Place (125 St Georges Tce, Perth) Winners of the youth prizes will be announced on 7 November 2018.