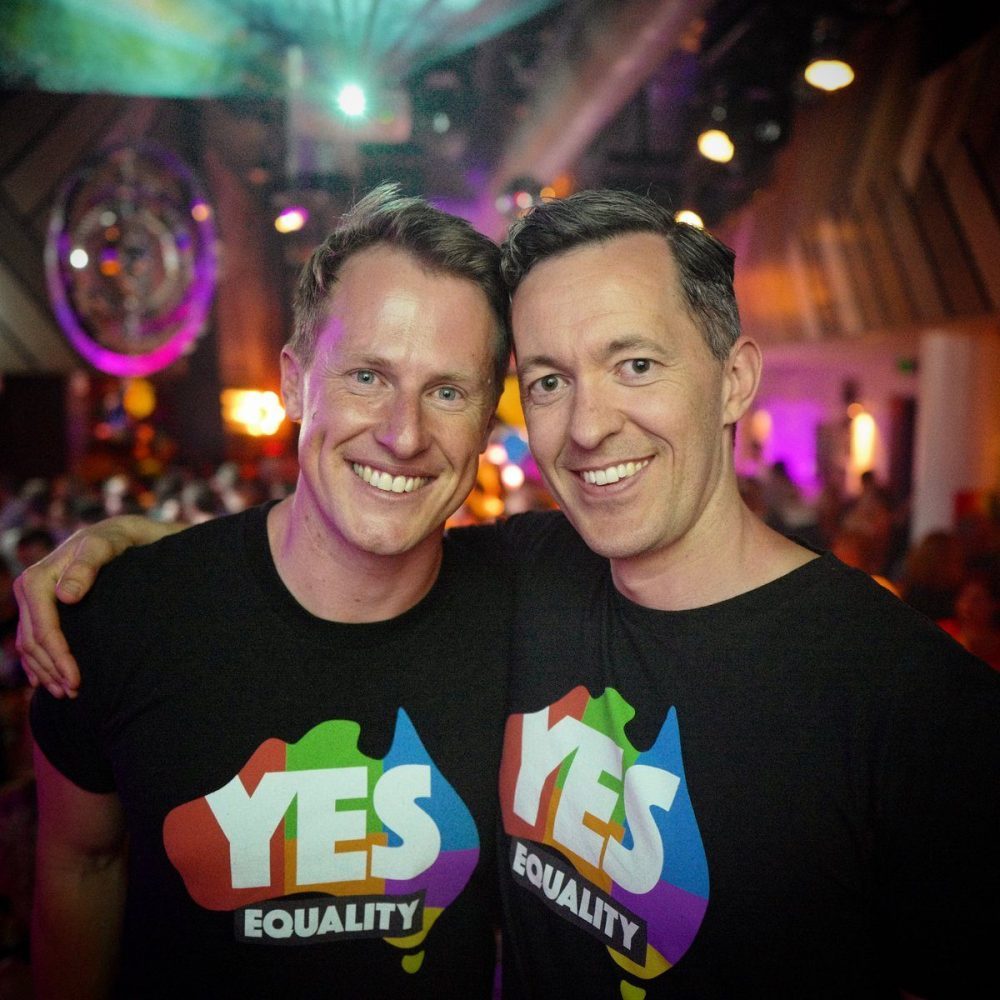 In late 2015, husbands Brooke Horne and Tom Snow met with Australian Marriage Equality to seed fund and co-design an organisation capable of leading the YES case in the proposed national plebiscite on marriage equality.
What resulted was the Equality Campaign, a partnership between philanthropy, community, business and NGOs that, in November 2017, saw 7,817,247 Australians vote YES in favour of marriage equality.
The creation of  the Equality Campaign as a fit for purpose campaign organisation was a bold step forward for philanthropy.
Through key strategic partnerships between a broad range of organisations, including Australian Marriage Equality, the Human Rights Law Centre, Get Up! and the Aids Council of New South Wales, the Equality Campaign was able to build a broad coalition of supporters that included over 2,000 companies, unions and grassroots community organisations from across Australia.
In collaboration with some of Australia's leading philanthropists and foundations, Brooke and Tom leveraged their own investment to raise nearly $20,000,000 in cash and in-kind donations, resourcing the Equality Campaign to employ over 80 full-time staff and manage 15,000 volunteers just 18 months after its incorporation.
The success of the Equality Campaign has set a new precedent for the potential of collaboration and a co-designed vision for success between philanthropy, business, civil society and the broader community. Had the success of the postal survey result been replicated in a Federal Election, it would have been the highest electoral vote in history.
The Best Large Grant Award recognizes significant achievements for grants over $50,000 that demonstrate thoughtful design, strategy and delivery of philanthropy, as well as significant impact and positive change.
In particular, it acknowledges the importance of co-designing the vision of change by both the funder and the for-purpose organisation.
The selection plan reviewed nominees for:
The co-designed vision of change focused on community impact
Partnerships and multi-stakeholder collaboration
Evidence of significant outcomes and impact
Shared learned experiences
Demonstrated innovation and risk, breakthrough thinking and future focus