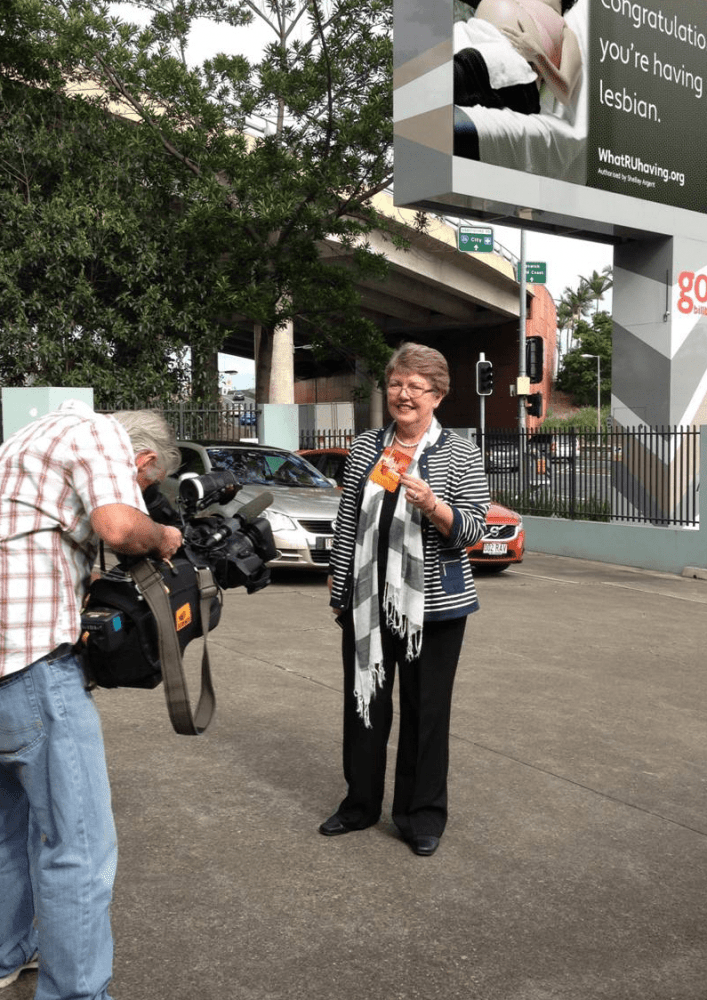 A long-time campaigner for marriage equality, Brisbane mother, Shelley Argent of the group Parents and Friends of Lesbians and Gays commissioned the 'What RU Having' Campaign and launched it with the support of Christine Forster, marriage equality supporter, Sydney City Councillor and sister of the Federal Opposition Leader.
A provocative new campaign has been launched by supporters of marriage equality asks Australians to consider the issue in light of the fact that any family can have a child who is lesbian or gay.
"Every parent starts preparing their world so that their baby will grow up to enjoy all of the opportunities that they themselves have had," Mrs Argent said.

"For many years now I have been asking the Federal Government to recognize that my gay son should have the same right as any other of my children to be married.

"What if your child was born gay or lesbian, wouldn't you want the same thing?

"The campaign, at What RU Having' features a pregnant couple being told they are having a little lesbian and rejoicing is designed to remind us all that any child can be born gay, and that's why marriage equality is every family's issue," she said.
Christine Forster has today endorsed the new video and poster campaign and said she believes politicians from all sides support marriage equality, reflecting the view of many Australians who want to see this important reform, for the benefit of everyone in our society.
 "This campaign is another reminder that lesbians and gays come from all walks of life and from every part of Australia, and should have the same rights as our straight brothers and sisters," Ms Forster said.

"It's well known that my brother Tony and I have a respectful difference of opinion on marriage equality, but I am encouraged that he has said the issue would be a matter for the new federal Liberal parliamentary party room, after the coming election. I hope that leads to a reopening of the debate on this important social reform, which I believe is a matter for a conscience vote, and which I know is a vital issue to many families around Australia."