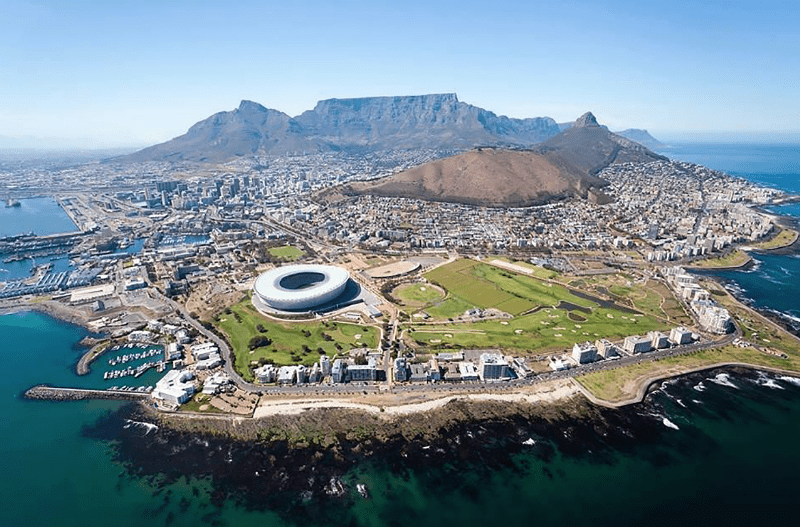 What started as a fun night out in Sydney in support of a great cause ended in South Africa with a lot of ticks marked off the bucket list for me and my partner Virginia Edwards.
Foolishly, and for no particular reason, I had never had any burning desire to visit South Africa. That changed at the 2013 ACON LGBTI Community Honour Awards when on a spin past the silent auction table I found myself mesmerised by a video of people diving with Great White sharks off the Western Cape.
Several champagnes and some spirited bidding later, Virginia and I were the winners of the trip of a lifetime. The prize was donated by South African Tourism, and our generous hosts wasted no time in asking whether we wanted to take advantage of South Africa's same-sex marriage law and throw a wedding onto the itinerary.
With regret we declined, having vowed when we became engaged that we would wait until we can marry in our own country. Sadly, that's still on our bucket list.
First stop Cape Town and its beautiful natural skyline provided by Table Mountain, on the weekend the Wallabies played the Springboks at Newlands Stadium. Our good-natured repartee with the home crowd was going pretty well until the last 10 minutes when the Boks ran in three tries. Virginia would rather watch paint dry than rugby, but even with the loss, it was a big tick for me.
On our trip the next day across Cape Bay to historic Robben Island, where the great Nelson Mandela was imprisoned and the spirit of the rainbow nation was born, a large group of South Africans spontaneously broke into song and danced around us.
Welcome to Africa!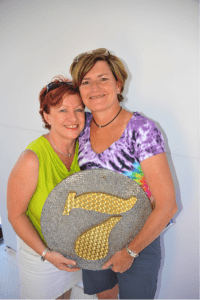 That afternoon we took a Harley Davidson to ride around the Cape to watch the sunset over Camps Bay. Our bikers got us up to 120 km/hour –not something we've managed pottering around Sydney on our Vespas…tick!
The road trip from Cape Town via the wine country to Hermanus must rank among the best in the world for scenery, tracking from soaring mountains and escarpments through rolling farmlands and finally to the coast, where we checked out the quirky African penguins in their colony at Betty's Bay…tick!
The next day found us squeezing into some mercifully thick wetsuits for a dip in the Atlantic. Dangling six cold tourists off the side of the boat proved to be effective burley and we were soon in the company of a lot of big sharks, so close you could touch them as they crashed into the cage, baring rows of teeth. What an adrenaline rush…tick!
Animals stayed on the agenda as we airlifted up to the Kruger National Park for our stay at Lion Sands. You haven't really lived until you've had a massage under African skies on the porch of your luxury lodge, then swum in your infinity plunge pool drinking French champagne while elephants graze a few feet away…tick!
Our morning and evening safaris took us to within feet of wild white rhino, water buffalo, lions, hippopotamus, giraffe and crocodiles, all nonchalantly going about their business while their onlookers were fed and watered to a five-star standard…tick!
The wildlife and food safari were hard to top, but at Virginia's insistence, we took a diversion to Victoria Falls on the Zimbabwe-Zambia border.
My adventurous partner was adamant that I experience white water (or in my case white knuckle) rafting down the Zambezi River. The beauty of the steep basalt river gorge is breathtaking but didn't quite compensate for the four hours of terror I endured cascading through 30 or so grade five rapids, sometimes in the raft, sometimes not, when we shared the water with "vegetarian" crocodiles.
I regained the power of speech in time to be whisked, acrophobia and all, into a micro-light for a quick buzz over the top of Victoria Falls. And if floating around in a plastic chair suspended from a hang glider with a lawnmower engine attached wasn't enough to reduce me to a state of catatonic panic, there was always the Devil's Pool, where you swim in a raging current within centimetres of the falls themselves…tick, tick, tick, phew!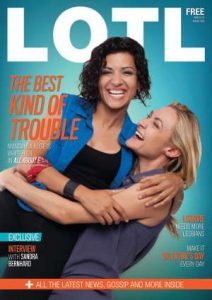 Our last stop was Johannesburg, where Virginia lived from 1984 to 1994. In her day, we could never have done what we were able to do in 2014: jump on a bicycle and take a casual tour around Soweto and Hector Pieterson Square, the site of the 1976 uprising. You couldn't walk the city without fear of harm, dine in the street late into the evening, and enjoy nightclubs where everyone was welcome.
The changes for her were drastic and wonderful.
The South Africa I saw was a place of striking beauty, diversity, cultural vibrancy and apparent harmony. We've ticked it off the list, but only just scratched the surface.
*This article originally appeared in the February 2015 issue of LOTL.