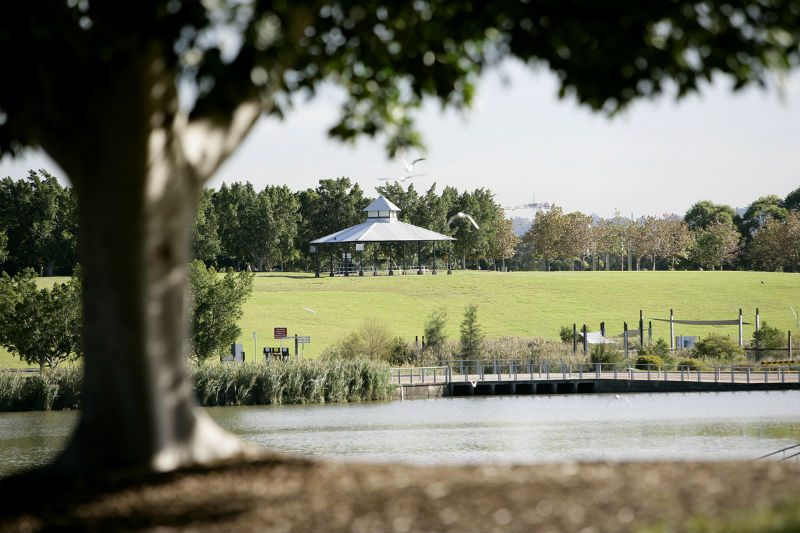 Centrally located in Sydney's geographic heart, WatervieW in Bicentennial Park gives couples the opportunity to create a truly unique wedding day that reflects their personalities and style.
Surrounded by parklands
One of the charms of WatervieW in Bicentennial Park is its parkland location. Many couples use the lush, tree-lined landscape to hold a garden wedding ceremony. Others simply choose to use the lake, parklands and waterways as a magnificent backdrop for their wedding day photos.
Before the reception begins, guests will enjoy views over Bicentennial Park while sipping pre-dinner drinks on the venue spacious, open terraces. Once inside, you and your guests can continue to appreciate the scenery through the large, garden windows.
Realise your wedding day vision
Most couples say, "We want our wedding to be different". So that's where WatervieW's experienced wedding team begin.
They listen to your ideas and work with you until they have fulfilled your vision of your perfect wedding day.
"Everyone wants a beautiful, memorable wedding. It should be a day filled with amazing memories as you declare your love for each other. Every member of the WatervieW team understands how special your wedding day is and works hard to make every moment wonderful."
"When you add the spectacular location, you have a wedding day you will always remember and will delight your guests."– Gemma, July 2015
Unlimited potential to make your wedding day unique
WatervieW in Bicentennial Park is a purpose-built venue providing couples with the flexibility to create their dream wedding. Its pillar-less construction means there are no barriers to the décor and decorations couples can request.
Spectacular floral arrangements, living walls, lighting displays and wandering photographers are just some of the amazing themes happy couples have arranged for their wedding day.
WatervieW also has the versatility to accommodate intimate weddings for 60 people up to large receptions for 650 people. Plus there is ample parking for all of your guests.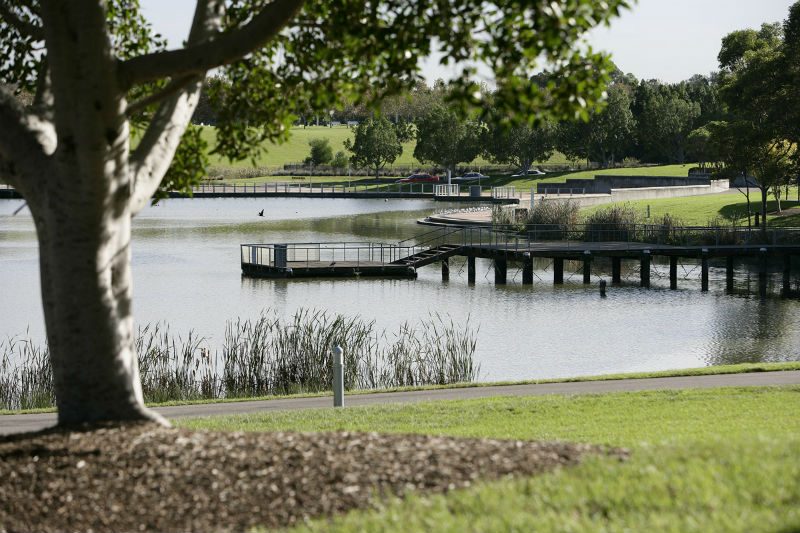 Delighting your guests is easy
More than ever, the food needs to impress. While the presentation is important, the taste needs to match the visual impact. WatervieW's talented and innovative culinary team creates wonderful food that reflects the diverse cultural backgrounds of couples, their friends and their families.
Comprehensive wedding packages are available
While many couples like to customise the décor of their reception, others enjoy taking advantage of the inclusive wedding packages available at WatervieW in Bicentennial Park.
Choose a 5-hour dinner reception or a 3½ hour lunch reception with a choice of a plated or buffet-style 4-course meal.
WatervieW's wedding packages include elegant white chair covers with coloured sashes. For couples looking for something different, Tiffany chairs in a range of colours are also available. In addition, you will have a dedicated bridal area, a dance floor and abundant, professional wait staff.
Discover more
Visit waterviewvenue.com.au and click on the YouTube or Instagram icons to see some of the weddings held at WatervieW in Bicentennial Park. You'll also find information on the comprehensive WatervieW wedding packages. You can enquire online or speak to one of their experienced wedding event managers.
Events. Business. Pleasure. Let it start for you at WatervieW.