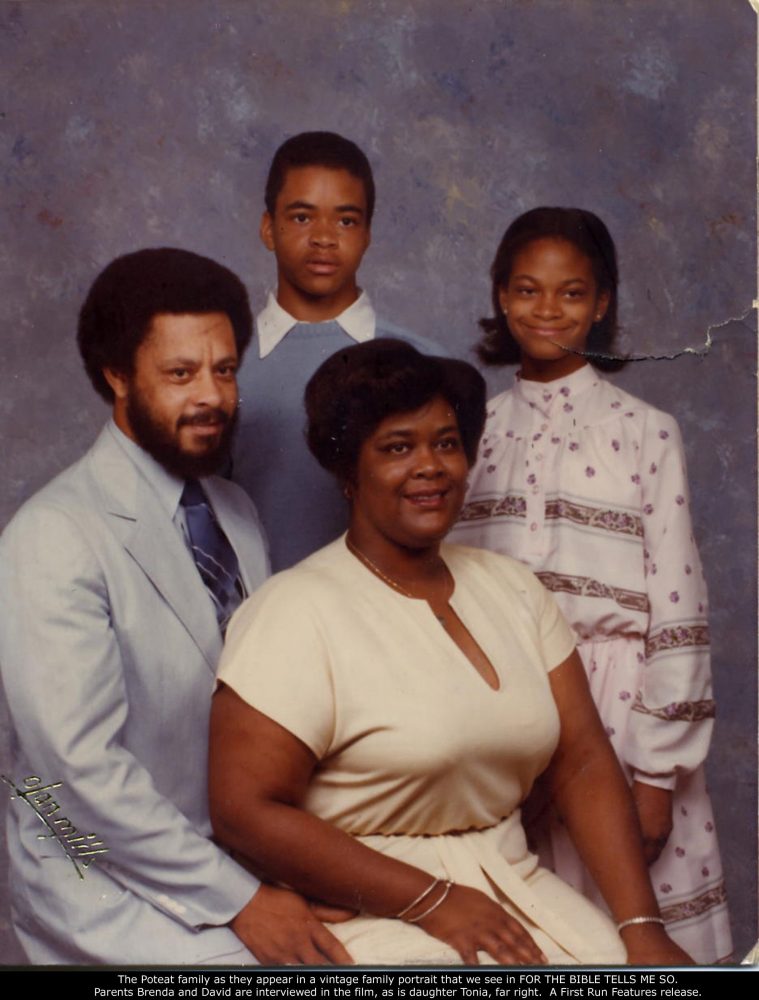 ZAMI NOBLA & Out On Film Team For First-Ever Women Sweet On Women Virtual Mini-Film Festival Feb. 18 – 21
Four-day event highlights Audre Lorde, Chamique Holdsclaw, Angela Bowen and more
(Atlanta, GA) (Feb. 4, 2021) ZAMI NOBLA, the National Organization of Black Lesbians on Aging, headquartered in Atlanta, is teaming with Out On Film, Atlanta's Oscar® qualifying LGBTQ film festival, for the inaugural Women Sweet on Women film festival during Black History month. The virtual event will take place Feb. 18 – 21 on the Eventive streaming platform.  Festival passes, day passes and individual tickets are available at https://zaminobla.eventive.org/welcome as well as Out On Film's website – www.outonfilm.org. The screenings are available nationwide.
Mary Anne Adams, executive director of ZAMI Nobla, feels this is perfect timing for this kind of event. "ZAMI NOBLA is thrilled to work with Out on Film and Sisters in Cinema in partnership with Third World Newsreel, Beyond Bold and Brave, and Black Lesbians United to host our very first virtual mini film festival, commemorating the life and legacy of warrior poet Audre Lorde and centering the work of Black lesbian filmmakers. Women Sweet on Women is an artistic program founded by ZAMI NOBLA as a liberatory tool to amplify the creative expression of Black lesbians and empower and affirm women who are marginalized, rendered invisible, and excluded from traditional art spaces."
Jim Farmer, festival director of Out On Film, relished the opportunity to work with ZAMI NOBLA and highlight films for an underrepresented audience.
"We are ecstatic to be able to collaborate with ZAMI NOBLA for the first time on this festival and showcase some exceptional films and directors. With so many of us inside and unable to get out and interact, people are starving for this kind of entertainment."
Highlights of the festival include screenings of two Audre Lorde documentaries, including the opening night film – 1995's A Litany for Survival: The Life and Work of Audre Lorde followed by a talk back with directors Michelle Parkerson and Ada Gay Griffin (Feb. 18 at 7 p.m.)  and 2003's The Edge of Each Other's Battles: The Vision of Audre Lorde, featuring a talk back with director Dr. Jennifer Abod.
Other titles include 2007's award-winning For the Bible Tells Us So, Daniel Karslake's exploration of the intersection between religion and homosexuality, featuring a talkback with subjects Dr. Tonia Poteat & Brenda Poteat; Rick Goldsmith's 2015 documentary Mind/Game: The Unquiet Journey of Chamique Holdsclaw, dealing with the former Atlanta basketball superstar and Olympian, featuring a talkback with Holdsclaw; 2016's timely Unapologetic, in which Black millennial organizers challenge a Chicago administration complicit in state violence against its Black residents; featuring a live talkback with director Ashley O'Shay; and 2016's The Passionate Pursuits of Angela Bowen, directed by Dr. Jennifer Abod and focusing on the titular classical dancer and teacher, black lesbian feminist activist, and professor who influenced and inspired untold numbers speaking out as strongly for the arts, Black and women's rights as she did for lesbian and gay rights.
A Litany for Survival: The Life and Work of Audre Lorde will be available for 24 hours beginning at 7 pm on Thursday, Feb. 18 and the other films will be available through the weekend.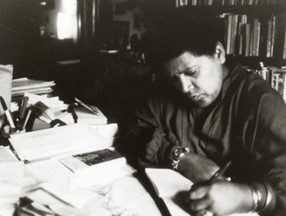 Sponsors for the event include Warner Media and AARP.