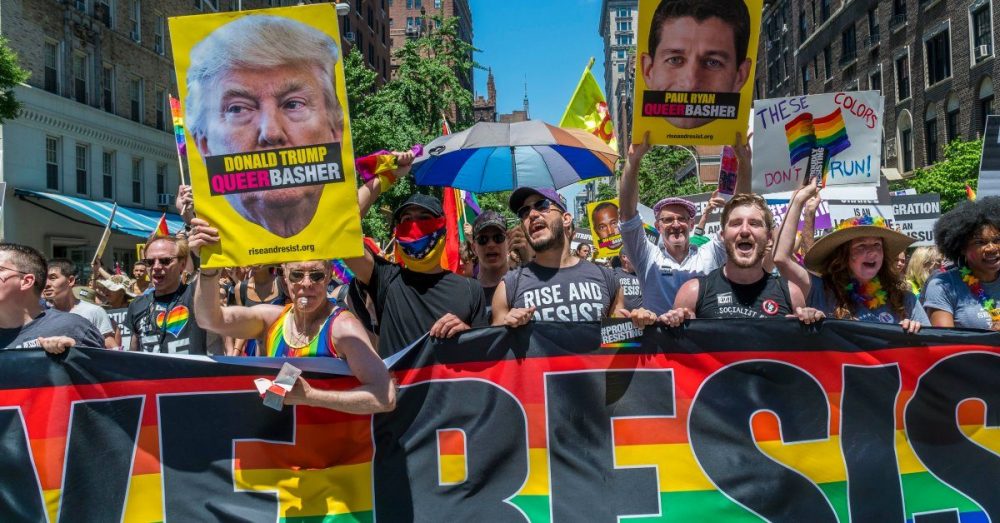 Ahead of Wednesday's Vice Presidential Debate, LGBTQ Americans face continued threats to their civil rights as Justices Thomas and Alito renew their war on marriage equality, and as confirmation hearings near for another far right social conservative, Amy Coney Barrett.
With so much on the line for LGBTQ+ community and the 57 million Equality Voters who prioritize LGBTQ issues at the ballot box, Susan Page must ask the following questions to highlight the sharp contrast between Vice President Mike Pence's lifetime of attacks and Kamala's lengthy record expanding and protecting the rights of 11 million LGBTQ Americans.
1. Transgender Rights:


So far this year, 30 transgender and gender non-conforming people have been killed, the vast majority of those being Black and Latinx transgender women. What is your plan to protect the transgender community, specifically Black and brown trans women, from historically high levels of violence? What plans do you have to economically empower the community to ensure many aren't forced to enter the underground economy to feed themselves and their families?
2. Marriage Equality:
Justices Thomas and Alito just urged the other justices to revisit the decision made in Obergefell v. Hodges. Do you believe that marriage equality is absolute and should not be watered down or operate differently for straight or LGBTQ couples?
3. HIV Treatment Under ACA:
An estimated 65 percent of LGBTQ adults have pre-existing conditions, and for some that includes HIV. Vice-President Pence, given your track-record with HIV, your handling of the COVID-19 pandemic, and your push to eliminate LGBTQ non-discrimination protections from the Affordable Care Act, why should the LGBTQ community — and LGBTQ communities of color in particular — trust your leadership on health care?
4. President Trump Isn't an Ally:
President Trump has called himself the "most pro-gay president in history." Do you consider yourself an ally? Given the administration's track record of attacking the hard fought rights of the community, how can you make that case?
5. Congressional Record on LGBTQ:
The Equality Act is federal legislation that would finally guarantee protections for LGBTQ people under our nation's existing civil rights laws. Sen. Harris, you have championed this bill, while Vice-President Pence, you have opposed it. Why do you think the other vice presidential candidate has it wrong?