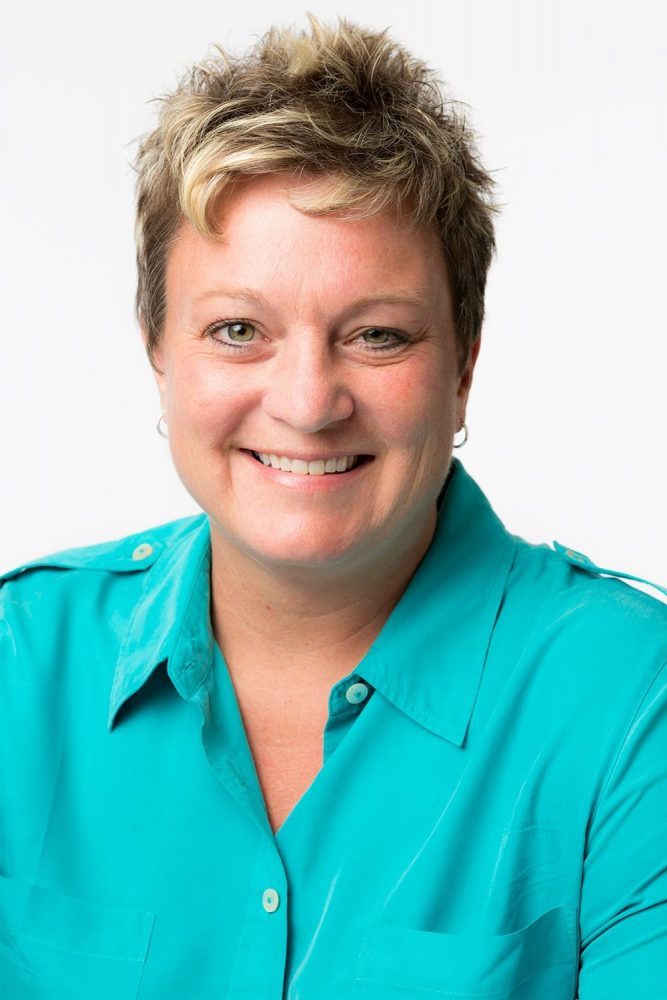 American Consortium for Equity in Education Salutes the Connections Academy Director of Schools and Former School Leader
February 2, 2021 (Columbia, MD) — Melissa Brown, Lead Director of Schools for Pearson's Connections Academy K-12 online school program, has won a "Champion of Equity" Award from the American Consortium for Equity in Education (ACE-ed.org). ACE-ed.org is honoring Brown for serving as an 'out' and proud educator role model, but also for her development of inclusivity and equity best practices for LGBTQ youth now implemented across all Connections Academy schools nationwide.
ACE-ed.org is an organization of education media professionals who are passionate about creating equitable access for more than 50 million school-aged children, as well as 20 million college and university students in the United States. Brown is profiled in the January-February 2021 issue of the ACE-ed.org Journal, Equity & Access PK.  She will also author a bylined feature in the journal's May issue.
"Melissa Brown truly is a 'champion of equity','' noted Maia Appleby, ACE-ed.org Executive Director and Equity & Access PK Associate Publisher. "Too often, LGBTQ youth suffer from lack of safety – including verbal and physical assaults – in school. The trauma makes it harder to learn and leads to elevated suicide levels. We salute Melissa for serving as a role model for her students, and for creating and implementing equity and inclusivity practices that serve the needs of the LGBTQ student community."
A 30-year education veteran, and former principal of the Indiana Connections Academy, Brown is finally comfortable being an "out" educator. But she knows it's a different, and often tragic, situation for LGBTQ youth. While teachers are huge role models for all their students, for LGBTQ students, it can be a matter of life and death.  Melissa's story appeared in PBS Newshour's June 2020 Educator Voice feature.
"I'm so grateful for the American Consortium for Equity in Education," Brown commented, "for elevating the stories and work of educators like me who are driven by the belief that every one of us is a better human being when we are living authentically and allowed to be who we are. If I can just impact one person's thinking about embracing that idea, I will have done my job."
Brown has also seen firsthand how Connections Academy schools are almost "accidental" safe spaces for LGBTQ youth.  Her experience supporting these students led to her creating practices and policies for all Connections Academy schools that go beyond meeting the legal imperative to safeguard LGBTQ student rights to fostering a truly equitable school environment.  Highlights of Brown's inclusivity practices include:  building processes that allow the schools to honor name/gender change requests for students within the learning management platform; providing staff professional development on supporting LGBTQ+ students; implementing the use of supportive language and appropriate pronouns; offering Pride "snack and chat" (across multiple Connections Academy schools) and school-specific virtual Gay Straight Alliance clubs. The schools also embrace an ethos which encourages, embraces and values authenticity, and provides a safe space for LGBTQ adults, which ultimately helps their LGBTQ youth feel safe, too.
"Melissa is such a fantastic role model for students and her colleagues," observed Tom ap Simon, Managing Director for Pearson's Online & Blended Learning division which delivers the Connections Academy school program. "But her contribution to Connections Academy schools extends far beyond the personal example she sets. Melissa played a critical role in developing best practices for all Connections Academy schools to create LGBTQ-sensitive policies and procedures across the breadth of our educational program. And she is a national leader in the K-12 online learning field in demanding all schools not just prioritize safeguarding LGBTQ students' rights, but foster a safe, welcoming, and inclusive school community for all students."