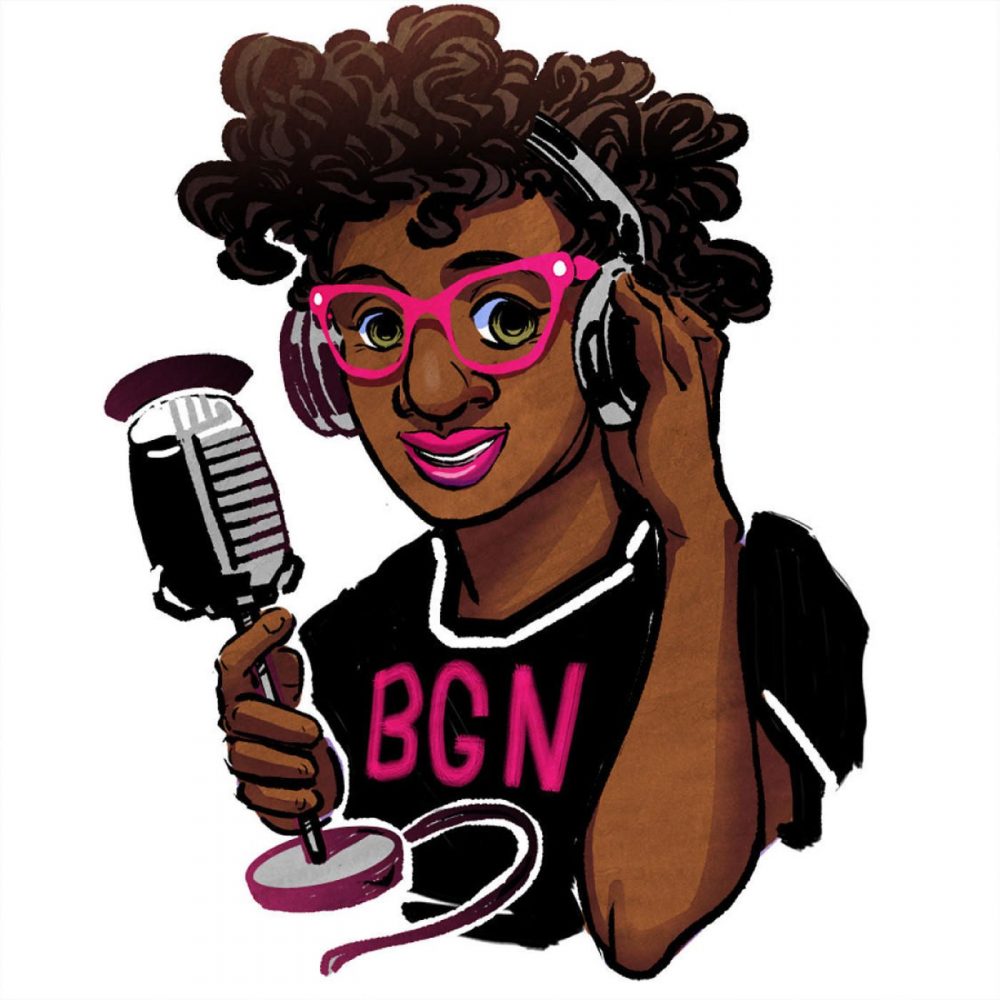 Sit back and relax with these feminist podcasts
I love the holidays. Eating a lot of food, getting some time off work, watching a lot of cheesy TV; it's basically heaven. There is one thing that makes me uneasy though; spending lots of time with conservative family members -an aunt once told me over a family lunch that she thought equal marriage was "silly", (Andrea, if you're reading: F*ck you).
But do you know what helps get me through the tough times? Kickass women hosting intelligent discussions on the issues that matter to me so here's a list of the best feminist podcast to help you survive the holidays.
Twice a week Bossed Up founder Emilie Aries and digital activist Bridget Todd bring you a research-led podcast into the issues facing the world- be that social, political, or business- through an intersectional feminist lens.
Sometimes it's a leap back in time to the start of women's lib, or a discussion about the latest hot-button issue that's blowing up your feed, or a detailed look into your favorite feminist or problematic fave. It's always entertaining and informative.
Recommended Episode: Lisa Simpson: Springfield's Favorite Feminist- Y'all know I love Lisa and high-key identify with her so how could I choose anything else?
This live comedy show is hosted by Jessica Williams, of The Daily Show fame, and Phoebe Robinson, author of You Can't Touch My Hair. The pair finds the laughter in everything from race to sex to politics and you won't be able to keep a straight face.
They also invite their favorite people from the world of entertainment (Hassan Minaj, Queen Latifah, Tegan and Sara) and activism (Pussy Riot) to be interviewed on the show.
Recommended Episode: Never Ghost Abbi Jacobson- This contains the single best story that I've ever heard about bad airport behaviour and brought back memories of my last time I flew through London Heathrow.
It's no secret that women (and other marginalized groups, like POC) have been systematically erased from our history lessons, so let's delve into some Herstory this holiday season.
This podcast, hosted by Beckett Graham and Susan Vollenweider, provides well-researched, complex topics in a casual (and humorous, when the story permits) way. It celebrates the lives of women who changed the world and were sidelined by the history books.
Recommended Episode:  Last Four Wives of Henry VIII – I'm a complete Tudor nerd and so, of course, I head straight for this. Normally, when I listen to podcasts about the Tudors, I either know the talking points already or I'm correcting the hosts (in my head). With this episode, I learnt more about Jane, Anne, Catherine and Catherine (or Died, Divorced, Beheaded, Survived as you may know them better) without any corrections.
Calling all nerds: This is your intersectional podcast for all things geeky.
 If you love superheroes, cosplay (YES!), and gaming, but recognize that there are some inherent problematic things involved in those things, then you need to listen to this show from Jamie Broadnax.
Women are often shut out of nerd spheres- accused of being fake geek girls- or harassed by the men there (GamerGate/ that Google tech bro),  so this celebrates nerdy women and their passions through an intersection lens.
Recommended Episode:  Geek Misogyny, No Totally, and Con Coverage- This podcast covers the sexism that is so intrinsic in geek culture and racial bias in media with interviews with activist Shaun Lau and Comic-Con attendees.
This Bitch Media podcast, hosted by Sarah Mirk, is all about grassroots activism, political issues that affect you, and everyday discrimination experience by you and others.
If you want to from #slacktivist to activist, this podcast will help get you there; from an episode reframing the debate on sex work to a guide to resisting the Donald Trump administration to a show about raising feminist kids.
Fair warning, this podcast is on hiatus until 2018 but there are literally dozens in their back catalogue to work your way through.
Recommended Episode:  Growing Up Immigrant- Immigration is a hot-button issue right now in most countries and too often the rhetoric is Us versus Them, so this podcast features the experiences of first-generation immigrants in the US and Canada. It helps to balance the stuff you'll hear on mainstream news.
So this podcast hasn't officially launched yet but I just know that it will be everything my lil feminist heart needs right now.
Caroline and Cristen are former Stuff Mom Never Told You hosts who left How Stuff Works shortly after Trump was elected in order to resist more strongly. Their slogan: Stay Curious. Build Empathy. Raise Hell.
If you want to get a feel for Unladylike before the January launch, browse their blog or take a listen to their Election Hangover podcast that I cried to.