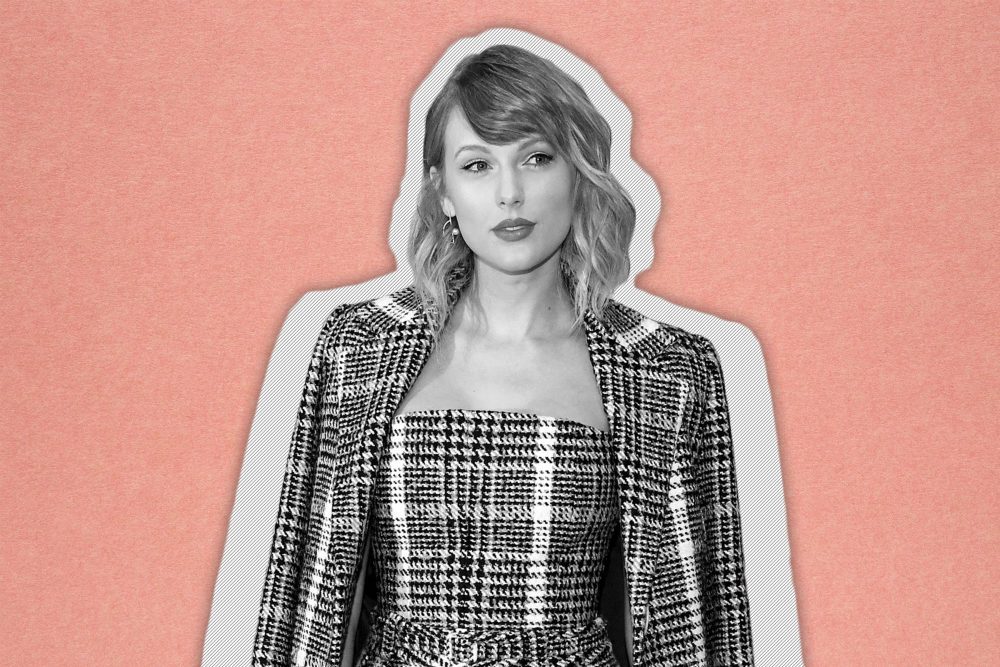 Taylor Swift's eighth studio album, folklore, is exactly this. It's close up magic at its finest.
The mistress of misdirection is at it again.
Are you familiar with sleight of hand? A magician instructs you to watch him. Study his every move very closely. He waves something sparkly right under your nose and you can't look away. All the while, the real trick is happening off to the side.
Don't be distracted by "betty," that's exactly what she wants. Sure, on its face, "betty" appears to be a brilliant and plucky tune about a girl on girl teenage love affair. But in the twisted bridge, Taylor chooses to name her narrator, James.
If you're anything like me, you manically turned to the internet to see what her most voracious fans and critics had dug up. Yeah, yeah, yeah Blake Lively's kids. Mhmmmmmmm, James Taylor. Okayyyyyy Karlie Elizabeth (betty) Kloss.
Convincing. Fun to muse about. But it's broad strokes. It's so obviously gay that it's almost straight, like Abba.
"betty" is a big beautiful diversion on the rainbow road to gay town. Don't be fooled. Take the road less travelled. Actually, listen to the rest of the album. She isn't even asking you to read between the lines. She is turning the magic trick around and showing you exactly how she saws the lady into two lesbian halves.
For your consideration:
seven
"I think you should come live with me
During the very first play of this dreamy waltz, my fiancée Kristen and I sat in gay silence and stared at each other. For us, this song irrefutably evokes that feeling of being on vacation with your family and you meet a girl on the beach and becoming the fastest friends the world has ever seen. Then the next thing you know, your parents are wondering how TF their vacation became held captive by these two little girls who are always hugging for some inexplicable reason and crying when it's time to go back to their respective hotel rooms. You give her your aol email address (LiLindig0gurl10@aol.com) and she promises to write, and maybe she does once or twice, but it falls by the wayside after that. Nevertheless, one of those girls still thinks about that minute-long friendship well into adulthood and holds it in way too high regard, and wonders if the other girl still thinks about it too even though she definitely doesn't.™ Maddie Nehlen
hoax
"Don't want no other shade of blue but you"
Remember that little nothing lesbian arthouse film "Blue is the Warmest Color?" Yeah, me either.
The image of Adèle's unrelenting open mouth chewing definitely isn't t.A.T.u-ed on the inside of my eyeballs.
Don't think for one second that this is a coincidence. There are INFINITE colours in the universe to name drop. There is only one that is GAY AS HELL.
the 1
"Rosé flowing with your chosen family
And it would've been sweet
If it could've been me"
Please direct your attention to the following definition of the chosen family:
"Chosen families are nonbiological kinship bonds, whether legally recognized or not, deliberately chosen for the purpose of mutual support and love." The term originated within the LGBTQ community and was used to describe early queer gatherings like the Harlem Drag Balls of the late nineteenth century." (SAGE Encyclopedia as cited in Psychology Today)
invisible string
"Teal was the color of your shirt
When you were sixteen at the yogurt shop
You used to work at to make a little money"
Kristen made the very key point that in 2006, yogurt shop employee was a ~girl job. Boys worked at Dunkin' Donuts. I don't make the rules, I just repeat them.
"Cold was the steel of my axe to grind
For the boys who broke my heart
Now I send their babies presents"
Do you know what helps you get over your ex-boyfriends real quick? Realizing you're a lesbian.
This tune hints *ahem* screams about a relationship she struck up in Atlanta around 2014
* You'll kindly disregard that there is also a Centennial Park in Los Angeles.
Tragically there's no evidence to be found – but here are some ships I think would float:
Taylor + Kalani Brown, WNBA player for the Atlanta Dream. If we've learned anything from #kaylor it's that our girl prefers a tall lady, and Kalani is a cool 6'7'.
Taylor + Kim Zolciak, former Real Housewives of Atlanta "star" and wig enthusiast. Kim has been known to "dip in the lady pond" once or twice – Andy Cohen's disgusting words, not mine.
Taylor + Janelle Monáe, practically a beard.
I'll also allow myself to make the mental leap that the "invisible string" is a metaphor for the very real issue of femme lesbian visibility (or lack thereof) in the world at large. A harsh reality that a certain blonde woman with an affinity for red lipstick and a-line skirts might be intimately familiar with.
illicit affairs
"Insert entire song"
The defence rests.
Don't be ashamed if you got so blinded by "betty" that you missed the real trickery. Taylor is a master illusionist.