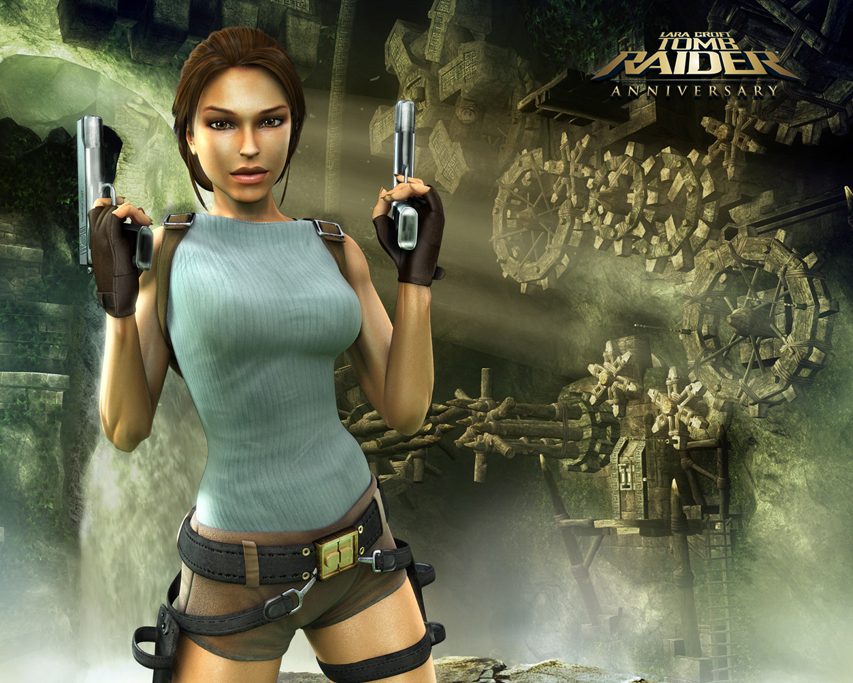 It's our video game blowout and we put party-style and single-player games to the test.
Scores of lesbians have been gamer girls for years and even more women and girls are joining in on the new revolution every day, especially with the introduction of game consoles like the Nintendo Wii, rental programs (like Gamefly) that make getting a game as easy as renting a DVD, and smart programming where women aren't just victims. —Teresa Coates, Katie Peoples, Colleen M. Lee, Diane Anderson-Minshall
Lara Croft Is Back
Tomb Raider Anniversary: The brilliant and beautiful (not to mention acrobatic) explorer is back in Tomb Raider Anniversary. Lara looks more realistic than she ever has in her 10-year existence and she has her own voice and a new set of gadgets and abilities. Travel with Lara as she is hired by a syndicate to find a mythical object called a Scion. (Rated T, $30, tombraider.com)
My Kind of Date Night
If your image of gamers is geeky teens, well then, get ready to rethink gaming consoles. It's true what they say. You cannot explain Nintendo Wii—you have to experience it. While the Wii offers the traditional Nintendo franchises, like Mario and Zelda, lesbians of all stripes will love Wii Sports, a series of five different games that each replicate a real-life sport. Instead of pushing buttons and maneuvering joysticks, you use the Wii remote like a tennis racquet, a baseball, a bowling ball or, most fun of all, boxing gloves. (Rated E, prices vary, nintendo.com)
The Quiz Game Battle
Ready to duke it out? Two hot games will help you put your trivial pursuits to the test.
Scene It?: Board games, move over and prepare to collect dust on the shelves. Do film know-it-alls get their chance to show off with Scene It? This movie trivia Xbox DVD game, which up to four players (or teams) can play, is so addictive, fun and engaging that playing one game is not enough. Players answer questions from 21 puzzle types—from identifying scenes and audio clips to finishing famous movie lines. There is an endless supply of questions and for the biggest bonus, the winner gets to walk the red carpet, while the losers hold the door. (Rated E, $60, xbox.com)
Buzz!: Get your next party started right with this fun and easy trivia game. Up to eight people can buzz in to answer general knowledge Hollywood questions. You can customize your player (we especially like the hot vampire and the whimsical mime) and each round of the game. Rollover rounds let your points roll over to the next player if you get an answer wrong and the animated host, Buzz, will keep you on your toes with sarcastic remarks when you do badly and kudos when you excel. (Rated E, $40, buzz-games.com)
Kids on the PC (also available for Xbox 360)
Viva Piñata: Kids and stoned college students will love Viva Piñata, in large part because much of the game focuses on getting piñatas in your hard-worked garden through a mix of attraction and procreation. Encourage the gender-neutral animals in their love affairs and you, too, can become a master romancer. Have fun gathering all the fudgehogs, moozipans and flutterscotches you can, but watch out for the sour piñatas and weeds. The only bummer is that the game requires oodles (10GB) of memory. (Rated E, $30, vivapinata.com