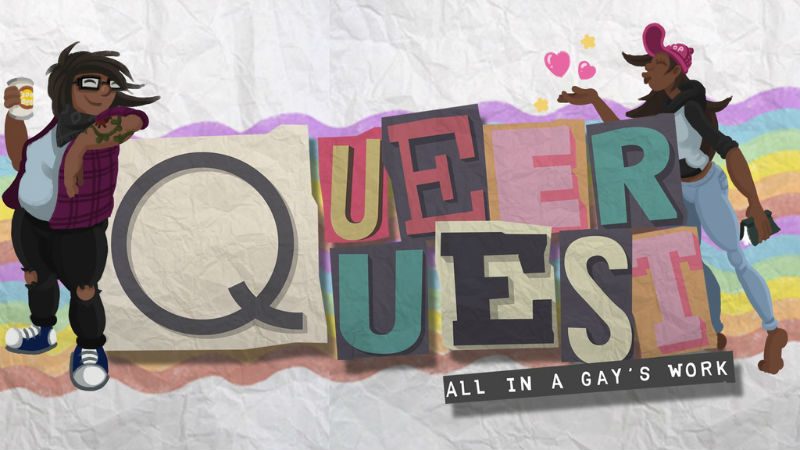 The creators have kicked off a kick-starter campaign to fund the game!
A lesbian themed point and click (point and clit) adventure game is in the works! Queer Quest, created by Mo Cohen, is inspired by classic gems like Monkey Island, Kings Quest, and Leisure Suit Larry.
The game is set in a queer community in the Pacific Northwest and players play as Lupe, a long haired butch with a heart of gold. She lives with her gorgeous girlfriend, Alexis, until one day when Alexis gets kidnapped!
Now you must help Lupe by deciphering clues, talking to lovable weirdos, and navigating self care.
Queer Quest is a story driven puzzle game that explores the oddballs that shape a community. There's a wide range of characters, most based on real people in a real community.
Mo was inspired to create Queer Quest after witnessing a physical assault on a queer couple at a protest in Portland, Oregon a few years ago. Queer Quest is about how community responds to tragedy.
However, the Queer Quest team is working on a shoestring budget. Mo has set up a Kickstarter page to help pay the team a fair wage including art and animation, music anf sound and equipment.
If the Kickstarter is successful, the Queer Quest team plans to launch the game within the next three years.