So something good is always just around the corner.
I think we can all agree that 2017 had its fair share of bad news for LGBTIQ+ people around the globe but there were some major wins for our community, from increased representation in media to more public coming outs to more hard-fought victories for queer rights.
With that in mind, I wanted to create a list of things that LGBTIQ+ people could look forward to in 2018, so that even when something crappy happens (like your favourite TV show killing off a beloved gay lady character) we know that there is something good around the corner.
1. The Real Story Of The Stonewall Riots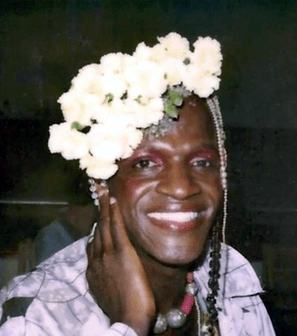 When Stonewall the movie was released, it disappointed a lot of people by cis-washing and white-washing the iconic riots; most notably leaving out the contributions of Marsha P Johnson and Sylvia Rivera. Luckily, Happy Birthday, Marsha! is here to right those wrongs and put her back where these ladies back where they belong!
2. Black Lesbian Superhero TV Show
Far too many superhero films focus on straight, white protagonists, so it's a breath of fresh air to see a black lesbian superhero (Black Lightning) get a show on the CW. Even better, she's getting a love interest.
3. The First Openly Gay Lead Character Of US Network Television
It's hard to believe that it took until 2018, but we will finally have a network TV show about an openly gay character. CBS's Instinct will star Alan Cumming as Dylan Reinhart, an ex-CIA spy and current professor who is recruited by the NYPD to track down a serial killer.
4. More LGBTIQ+ People Running For Office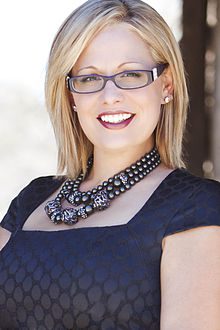 In 2017, we saw record elections of LGBTIQ+ people, including Danica Roem (US) who beat an incumbent transphobe and Justine Greening and Alan Duncan (UK) who were put into the Cabinet by the Prime Minister.
In 2018, we are likely to see even more members of the queer community running for public office, including Kyrsten Sinema, the first openly bisexual member of the US House of Representatives. Sinema is already a Senator for Arizona, but in the US midterms, she will go up against racist former sheriff Joe Arpaio, a man who needed a Presidential Pardon from Donald Trump after disobeying court orders to stop raiding largely Latino neighbourhoods for undocumented immigrants.
While not all queer folks think the same politically and you shouldn't vote for someone just because they're gay, I think we can all agree that diversity in political office is a major concern. If you have a national or local election in your area, look up the candidates and see what their views are on LGBTIQ+ issues. Vote in the right people and the battles are easier to fight.
5. Teen Movie  Exploring Gender Fluidity And Pansexuality
Based on the David Levithan book of the same name, Every Day is the story of A, a bodiless spirit who wakes up in a different body every morning and use the pronoun "they". At the start of the movie, A falls in love with Rhiannon and finds a way back to her every day. This movie touches on issues of gender fluidity and pansexuality in an accessible way.
6. Gay Dumbledore
One of the biggest criticism of JK Rowling's posthumous outing of Headmaster Dumbledore was that his sexuality was never depicted in the films or books (even during flashbacks to his youth). Jude Law stars in the latest Fantastic Beasts movie as a young Dumbledore with his love interest Gellert Grindelwald.
7. The L Word Is Coming Back
Last year, it was announced that The L Word was coming back and we can't wait. Time to see what Jenny, Bette, Tina, Alice, Shane, and Kit have been getting up to in the past nine years.
8.Increased Recognition Of LGBTIQ+ Characters/Stories In Films
I don't have to tell you that there were some great films about queer people released in 2017 but what you might not know is that some of them are up for Best Picture at the Oscars (Call Me By Your Name and Wonder Woman) and a BAFTA (Call Me By Your Name and God's Own Country). When movies centred around queer characters are recognized and praised, studios are more likely to fund films about them in the future.
9. Life May Improve For LGBTIQ+ people In India
Back in 2013, India criminalized sexual relations between adults of the same sex on the basis of a colonial-era law but lawyer Anand Grover has petitioned the court seeking a review of the ban on the basis that LGBTIQ+ people were living in constant fear. Not only that, India's openly gay prince will open a centre on palace grounds to help LGBTIQ+ people feel safe and accepted.
Fingers crossed for India's queer community.
10. Trans-Centric Novel "Little Fish"
In April, Casey Plett will release her debut novel about a trans woman from Canada who comes across evidence that her devout Mennonite grandfather may have been trans too. With central themes of identity, religion, and discrimination, this book will leave you thinking long after you've finished reading it.
11. Musical Movie About Homeless LGBTIQ+ Youth
Saturday Church has been described as "La La Land meets Moonlight" for its touching queer storylines and its kickass musical numbers. Ulysses, a teenager struggling with gender identity, is thrown out of home and finds refuge with the homeless queer population of New York. Given that 40% of homeless youth are LGBTIQ+, this story couldn't be any more relevant.
12. Same-Sex Marriage In Australia
By the time you're reading this, the first same-sex marriages will have already taken place (a belated congrats to those couples) but there are many queer couples who are set to tie the knot this year; perhaps even you or someone you know.
Also, with ten countries (including Finland, Bermuda, and Malta) making marriage equality the law of the land in 2017, who knows which country will be next?
13. Black-ish Spin-off Features Bi Female Lead
Grown-ish, a spin-off of the popular Black-ish, is to feature a bisexual female lead, called Nomi. Over the course of the series, she will explore her queer identity and have relationships with girls.
14. Upcoming Season Of American Horror Story
Yes, the Cult favourite (see what I did there?) created by Ryan Murphy and starring Sarah Paulson will be back in 2018. Fingers crossed that Paulson will once again be in a same-sex relationship- although perhaps a more functional one this time.
15. Two Movies Highlighting The Dangers Of 'Conversion Therapy'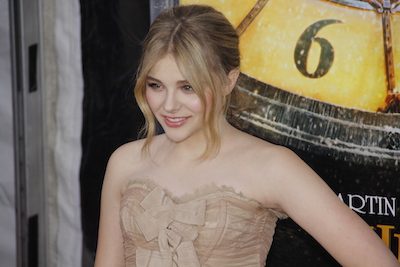 In 2018, there should be no doubt that 'conversion therapy' is homophobia/transphobia dressed up as mental health care, inherently traumatizing to those who undergo it, and should be illegal. Unfortunately, it is still at least partially legal in too many countries.
The Miseducation of Cameron Post (starring Chloë Grace Moretz) follows a teenager from Montana who is sent to a Pray the Gay Away Camp by her conservative aunt, while Boy Erased (starring Lucas Hedges) focuses on the son of a Baptist pastor who is outed to his parents and pressured into attending a gay conversion therapy program.
16. New Drama About Ball Culture With Large Trans Cast
In 2018, Ryan Murphy will also debut Pose, a hot new drama about Ball Culture in 1980s New York, which has the largest cast of transgender actors as series regulars in a scripted series ever. This is a fabulous change of pace from having trans people played by cis actors, as is the case in shows like Transparent. The trans actors include MJ Rodriguez, Indya Moore, Dominique Jackson, Hailie Sahar, and Angelica Ross.
17. New Lesbian Horror Film
As we all know, I love horror films. This is especially true when these horror films feature queer characters, so I'm beyond excited for this collaboration from Dee Rees, the writer and director of Mudbound and Jason Blum, the producer of Get Out.
It will centre on the domestic lives of black lesbians in rural America and I am 100% here for it.
Now I'm interested to hear what you're looking forward to in 2018; let me know in the comments below.