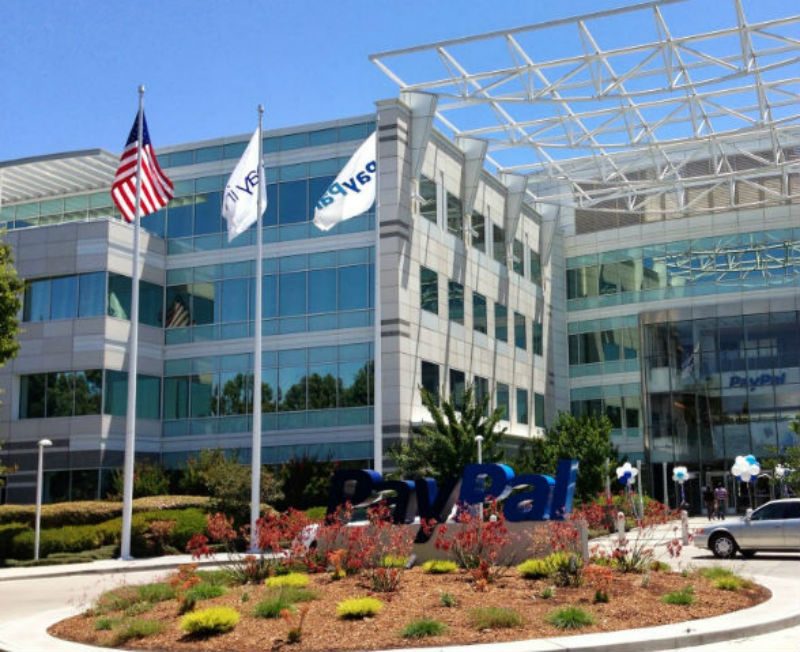 PayPal has cancelled plans for a new operation centre in North Carolina that would have employed over 400 people, citing the state's recent legislation that has been criticised for discriminating against the LGBT community.
The decision will cost the state an estimated 400 jobs and $20.4 million.
The company had announced plans to open a new global operations centre in Charlotte, North Carolina, just two weeks ago.
Company president and CEO, Dan Schulman, said in a statement on Tuesday, "In the short time since [the announcement], legislation has been abruptly enacted by the State of North Carolina that invalidates protections of the rights of lesbian, gay, bisexual, and transgender citizens and denies these members of our community equal rights under the law."
"The new law perpetuates discrimination and it violates the values and principles that are at the core of PayPal's mission and culture," he continued. "As a result, PayPal will not move forward with our planned expansion into Charlotte."
The expansion was set to bring nearly $20.4 million into Charlotte and the surrounding area.
Backlash has been mounting against the state since the passing of House Bill 2 (HB2) last month which repealed all local LGBT anti-discrimination laws. The law, also known as "the Charlotte bathroom bill," forces transgender people in schools and government buildings to use the bathrooms assigned to the gender on their birth certificates, not the gender with which they identify.
Paypal's announcement follows Lionsgate's decision to pull production from Charlotte. The film company was originally set to film the pilot for Hulu show, Crushed, in North Carolina but withdrew a day after HB2 was signed.
Last week, more than 90 business leaders signed an open letter to Governor McCrory urging him to repeal the legislation which had been hastily signed into law during a one-day special session. The letter drew the support of Google, Facebook, Twitter, Microsoft and Airbnb.
"Discrimination is wrong, and we believe it has no place in North Carolina or anywhere in our country," the letter reads.
"This is not a direction in which states move when they are seeking to provide successful, thriving hubs for business and economic development."
Gov. McCrory had previously stated that HB2 would not impact on recruiting jobs into the state. He now faces a difficult re-election campaign as he had made job growth and economic growth some of his key election promises.
However, in a press conference on Tuesday, Gov. McCrory seemed undaunted by PayPal's decision and stood by HB2 saying it was a matter of 'protecting privacy.'
"For those who disagree with that basic norm, they have that decision to make," he said. "I anticipate that PayPal will still provide their services and accept our consumer money in the state of North Carolina."
While PayPal is seeking an alternative location for their operations centre, they will continue to support North Carolina's LGBT community.
"We remain committed to working with the LGBT community in North Carolina to overturn this discriminatory legislation, alongside all those who are committed to equality," said Schulman.