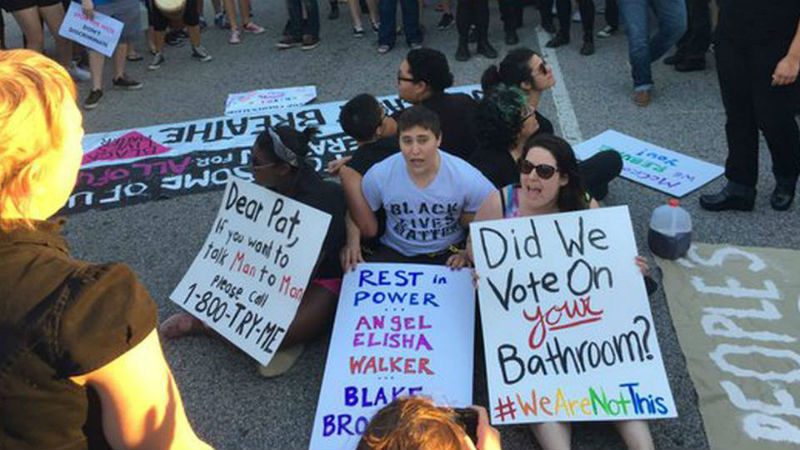 The controversial law has sparked outrage across America.
On Monday, Democratic North Carolina State Representative Darren Jackson filed House Bill 946, a bill that would repeal the discriminatory HB2 that passed last month.
HB2 bans transgender individuals from using public restrooms and changing rooms that fit their gender identity and bans cities from creating local ordinances to protect the LGBT community.
Since passing HB2, North Carolina has experienced a national backlash from celebrities, corporations, and advocacy groups. Earlier this month, the UK felt it necessary to update travel warnings to include states that have passed similar laws to HB2.
About HB2, Jackson said, "We must act immediately to repeal this harmful legislation right now, before the pushback nationally does real and long-term harm to our state."
The bill was co-authored by Reps. Graig Meye, Susi Hamilton, and Grier Martin. Martin stated that, "House Bill 2 goes against everything I know about my fellow North Carolinians."
Last week, President Barack Obama said the law "should be overturned" and that it was "wrong." The day before the bill was filed, a petition gained over 150,000 signatures demanding North Carolina repeal the anti-LGBT bill.
While Governor Pat McCrory signed an executive order earlier this month to "protect privacy and equality," a spokesman for the governor defended the decision to sign HB2 into law. In a statement, the spokesman said, "The governor respectfully disagrees with the political left's national agenda to mandate changes to basic, common-sense restroom norms."