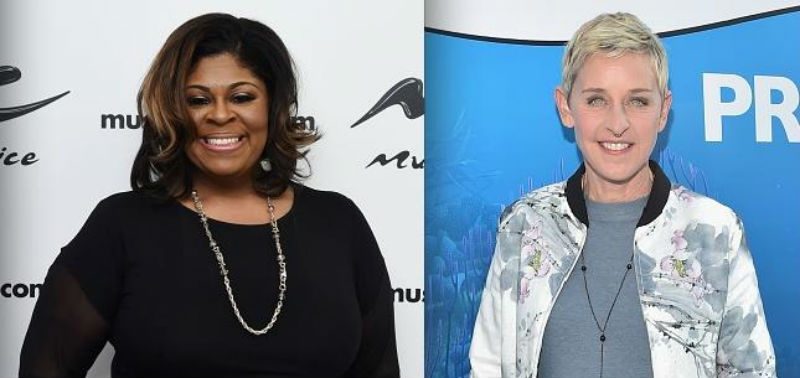 Ellen DeGeneres posted a message on Twitter several days after the gospel singer refused to apologise for the sermon in which she reportedly referred to gays and lesbians as perverted.
Last week, Burrell – who features on Pharrell's song 'I See a Victory' – claimed that homosexuality is an "evil spirit" and is a "perverted act".
She claimed: "Anybody in this room who is filled with the homosexual spirit, pray God to free you. You're playing with it in 2017, you'll die from it.
"That perverted, homosexual spirit is a spirit of delusion and confusion. If you, as a man, will open your mouth and take a man's penis in your face, you are perverted.
"If you are a woman and you shake your breasts in another woman's face, you are perverted."
DeGeneres had been asked by fans to cancel Burrell's planned appearance and an online petition was launched.
Williams and Burrell had been due to sing their track from the soundtrack of the film Hidden Figures on the chat show on Thursday.
Pharrell also responded to the backlash Burrell has since received to say he condemns hate speech of "any kind".
Burrell took to Facebook Live to defend herself Saturday and said that while she offered "no excuses or apologies," she did not intend to target anyone individually, also taking issue with the posted excerpt of her sermon.