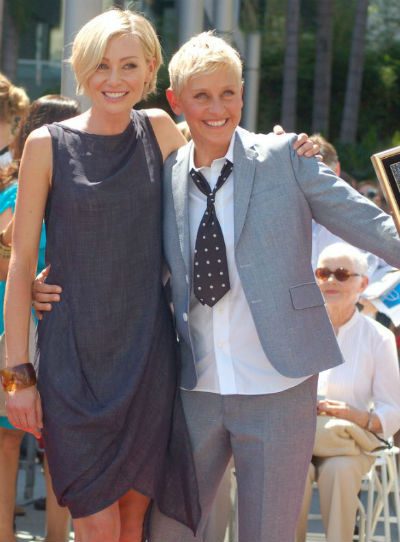 Rumours are flying around that the pair might be headed here, if only for the holidays.
Earlier this week, rumours began swirling that Ellen DeGeneres and Portia de Rossi might be relocating to Australia.
The pair is reportedly relocating over the Christmas holiday, with NW Magazine claiming the couple are looking for properties on the Mornington Peninsula of Victoria.
According to NW, the couple will be spending at least two weeks in Australia looking at properties.
Ellen has spoken about how she fell in love with Australia during a 2013 visit, saying once "I'm moving here, it's so beautiful."
A friend of the couple told NW that "Ellen gets two weeks off from her show over the holidays and they're planning to spend the break in Australia. They'll be looking at properties too; as they both really want to buy a place there…Ellen knows how much Portia misses Australia."