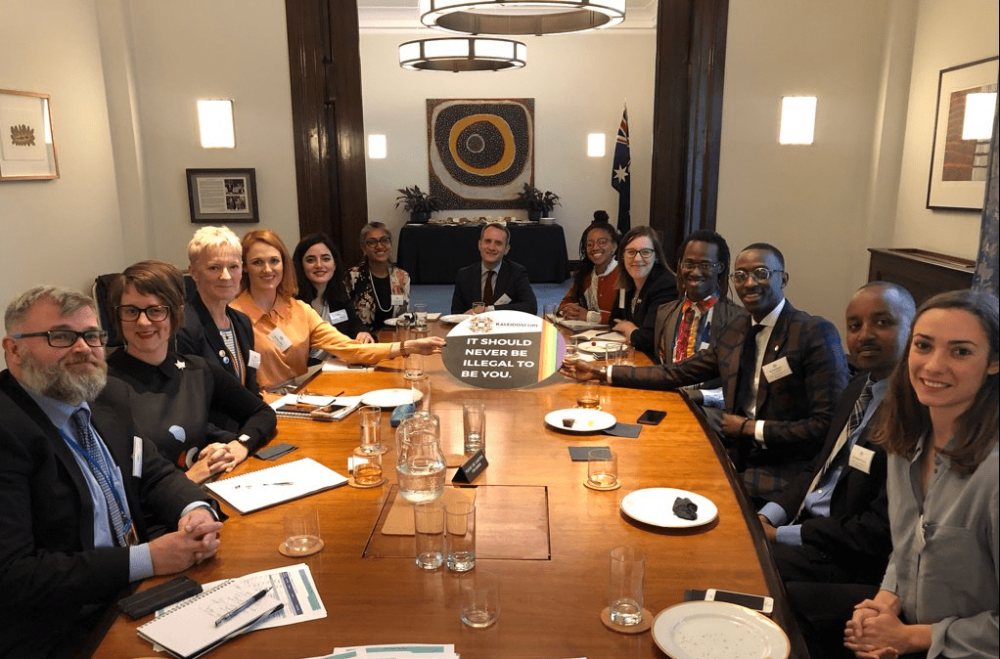 Homosexuality is still illegal in almost 80% of Commonwealth states compared with only 25% of countries outside of the Commonwealth.
Activists from across the Commonwealth of Nations, including Australia's Kaleidoscope Human Rights Foundation, today published a groundbreaking report entitled "Speaking Out", which reveals that the Commonwealth is letting down hundreds of thousands of its citizens whose lives are blighted by homophobia.
Produced by the Kaleidoscope Trust in the UK, the report reveals that 41 out of 53 Commonwealth nations criminalise homosexuality.
At almost 80% of the total, that compares very unfavourably with non-Commonwealth nations where only 25% do the same.
This report has been produced in collaboration with the biggest ever coalition of lesbian, gay, bisexual, transgender and intersex (LGBTI) organisations from across the Commonwealth and includes poignant and sometimes horrifying personal testimonies from LGBTI people living in many of the countries.
The report can be downloaded at:

www.kaleidoscopetrust.com/speaking-out