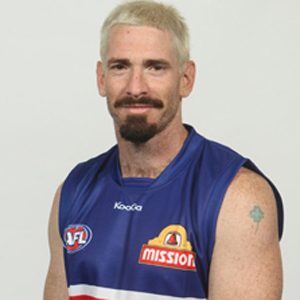 Jason Akermanis' recent contentious column warning gay footy players to keep their sexuality under wraps was a timely reminder of the health issues at stake.
His opinion piece appeared in The Herald Sun the same day that VicHealth released an Australian-first report into the experiences of GLBT people in sports.
The Come out to Play report, conducted by Victoria University and La Trobe University, surveyed  293 gay, lesbian and bisexual people and 14 transgender Australians about their experiences with homophobia in individual and team sports. It is well worth reading and available here. 
Victims of Homophobia
Almost half (47%) of those surveyed had been victims of homophobia in a sporting environment, most of whom said they were affected by that abuse. One in four men and one in 10 women said there were sports they wanted to play, but did not, because they feared bullying and discrimination.  Traditional men's sports, like Australian Rules football, soccer and rugby topped that list. Worryingly, one-third (37%) of gay men said they felt unsafe at their sporting club.
The majority of those in queer sporting clubs reported their clubs had policies to promote the safety and inclusion of GLBT people, but this was the case for just 12 per cent of participants from mainstream clubs.
We need to develop greater awareness of the need for inclusion and support for the GLBT community.
Everyone has the right to enjoy the health and social benefits of sport without fear of persecution for their sexuality. We know from experience that attitudes don't change overnight, but we can at least make a concerted effort to tackle homophobia in sports, starting with the clubs showing leadership on this issue.
There is also a need for more research about just how widespread the problem is, in particular how homophobia in sports affects young GLBT people, given the added mental health risks they face.
This report has only scratched the surface and we hope it inspires further investigation so that we can boot homophobia out of sports once and for all.
Contributed by Todd Harper, Chief Executive Officer, VicHealth (Victorian Health Promotion Foundation)