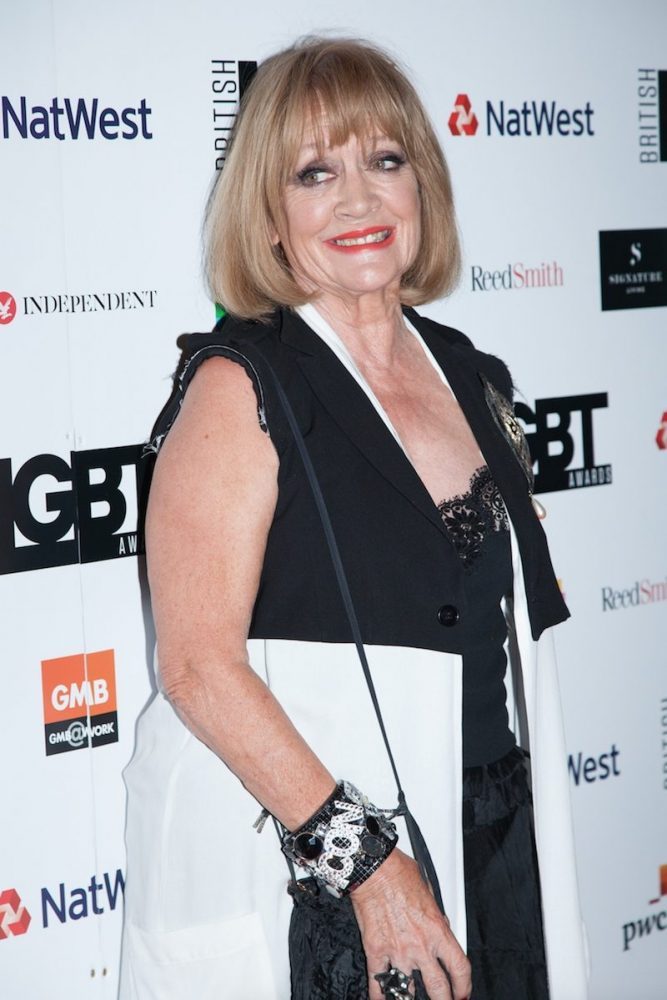 The 81-year-old actress on why she stayed in the closet for so long.
Amanda Barrie kept quiet about her sexuality throughout her time on Coronation Street because she would have been sacked had she come out, she says.
Speaking at the British LGBT Awards last week, the 81-year-old actress, who played Alma Baldwin for 20 years, said that while friends knew she was bisexual, she lived in constant fear, and was "absolutely terrified" of anyone she worked with finding out.
"I went to the south of France in the early 60s where people were openly out, and it gave me such a shock," she told us. "It couldn't believe how different it was to the UK.
Here, you had to be very careful. Particularly the boys. You used to go into cellars on the King's Road. What do you find down there? Gay men, actors and rats.
"It was really awful. And the fear people went through – I included. Absolute terror. The horror of being found out. And it stayed with me throughout Coronation Street, until I left, because I would have got the sack."
She added: "It was the attitudes of some people in it. They wouldn't have worked with you if they knew."
Barrie, who spoke publicly about her sexuality for the first time in her autobiography It's Not A Rehearsal, also told about being chased by the press and shipping her character Alma and Emily Bishop.
"I used to have jokes in the old days," she laughed. "I'd go up to Emily in the Rovers Return and say, 'Is it gay night?'
There were running gags about us getting together!"