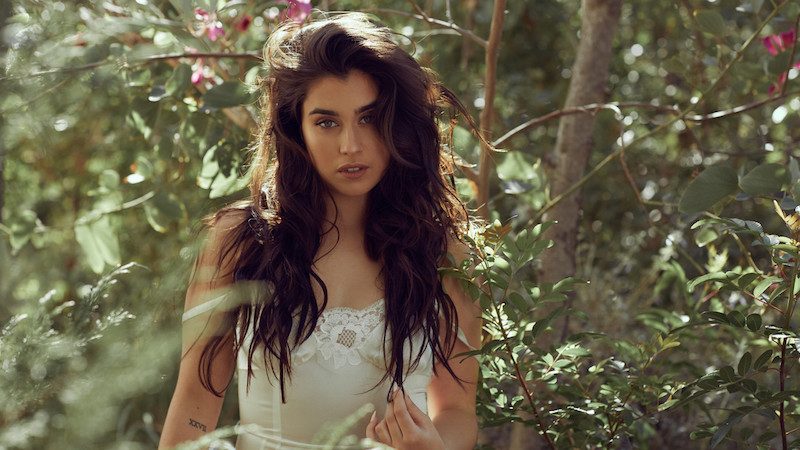 Lauren Jauregui Opens up about going solo and shares a stunning new photoshoot
In a brand new interview with Playboy, pop superstar and number 1 on your celebrity crush list, Lauren Jauregui speaks about growing up in one of the world's biggest bands, her need for self-expression and the importance of being woke.
The singer, who joined Fifth Harmony when she was just 16, reveals:
"We tried our best to be ourselves, [but] we were also adolescents, so you have to think about who you were at that age and being thrown in front of cameras. When you're really disconnected from who you are and you're ashamed of it, you can write and tell a story, but you can never really tell your story."
Since 5H announced their indefinite hiatus, I've been on tenterhooks, eagerly awaiting Lauren's solo output. Here's what she's willing to give away so far.
"Right now, I'm just exploring myself and creatively getting in touch with myself. To be real, I don't want to give myself boundaries. It's definitely different from my work with Fifth Harmony. It's me."
Lauren pulls off the impressive feat of making her Playboy piece political, stressing how vital it is for people to be aware of what's going on right now and what they can do to change it.
"It's so crazy how little people know about what they can do, about their rights, what they're putting into their bodies and everything that's going on globally. I believe that art is the core of what starts revolutions."
Lauren Kickass Jauregui is exactly the kind of switched on, the beautifully brave artist this messed up world needs right now. I, for one, can't wait to hear her revolutionary new solo material.