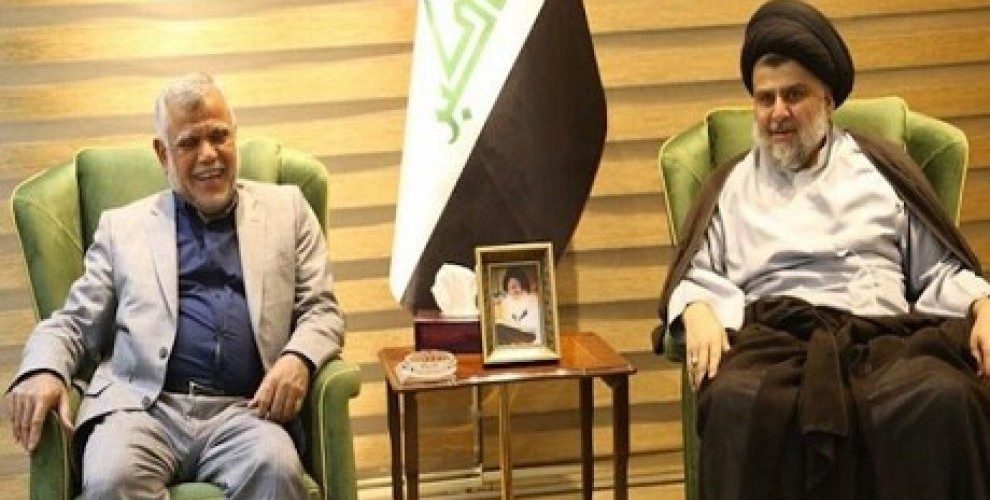 Iran International TV has reported that Mugtada al-Sadr and Hadi al-Amari condemned the raising of the LGBTQ+ flag by the EU Delegation to Iraq, calling the LGBTQ+ community "psychotic patients".
Both Sadr and Amari are the leaders of Iraq's two largest political parties, and also called on Iraqi embassies and consulates in Britain, Canada and Europe to raise Islamic flags in response to the LGBTQ+ flag being raised in Baghdad.
The rainbow flag was raised as part of the International Day Against Homophobia and immediately resulted in a homophobic backlash in Iraq.
Muqtada al-Sadr has previously blamed Covid-19 on same-sex marriage and further claimed that the LGBTQ+ community "are mentally sick."
Hadi al-Amiri, head of the Fatah Alliance, called for the expulsion of European ambassadors who took part in the flag-raising, claiming that "What the European Union mission and British and Canadian embassies did in Baghdad with the gay flag is an outrageous and improper act that violates the customs, traditions and ethics of Iraqi society,".
In Iraq, LGBTQ+ persons are subject to widespread discrimination, and openly gay men are not permitted to serve in the military.
LGBT persons do not have any legal protections against discrimination and are frequently victims of vigilante justice and honour killings.
Senior Editor of Iran International, Fariba Sahraei said: "What we have witnessed with Muqtada al-Sadr and Hadi al-Amiri's comments is the explicit promotion of homophobia and intolerance in Iraq, where the LGBTQ+ community is already repressed."
She added: "Similarly in Iran, the LGBTQ+ community can be killed simply for being who they are, and on the International Day Against Homophobia, this is deeply troubling."