Sydney Siege could have, should have, would have been prevented.
Today I witnessed the emotions of a grieving city. Let me tell you now, it was harder than I anticipated…
There I was to pay my respects, and show my condolences for the innocent lives that were lost in the early hours of Tuesday morning (16/12/14). As I stood there, reading the many letters of love, peace and compassion amongst the sea of flowers and candles – tears began to trickle down my cheeks.
The atmosphere was melancholy. So many people in such a confined space, mourning the loss of two people who were unkown to most of them. Tori Johnson and Katrina Dawson who passed in a tragic setting, was getting to the strongest of characters.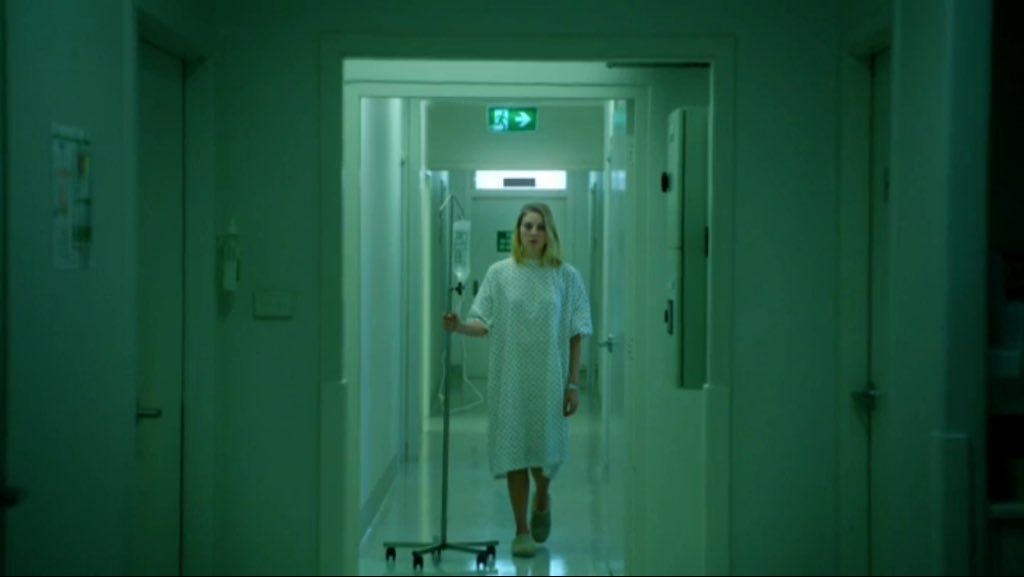 Flowers for Tori and Katrina
I laid two roses, one to represent each innocent life lost. Along with this was a small poem that read:
"Two beautiful lives were lost
Here in December
Tori and Katrina
You will forever be remembered
May your souls rest in peace
But your spirits shine on
Our hearts are with your family and friends
You will not be forgotten, even though you are gone."
~ Emma Cornish
But why did this happen? Was it because of an act of terror? – "Sydney Siege" – "Death Cult" – "Terror Attack" – All these titles thrown around but this was really the final straw of what this man was all about. It's unfortunate that the media and the politics involved jump on the headlines that will instil fear into a nation. This gives the people in power more power. If the government wants more power to impose restrictions playing on the countries fear of a terrorist attack – then they have certainly achieved this.
What really needs to be looked into is how the Justice System is failing us as a Nation.
The gunman, Haron Monis, had an extensive and violent criminal history – and was walking the streets of the Sydney CBD with a shotgun.
Let's think about that right there for a moment. This Iranian man, who was granted political asylum in Australia in 2001, was out on bail when he committed his final and fatal offence beginning Monday (15/12/14).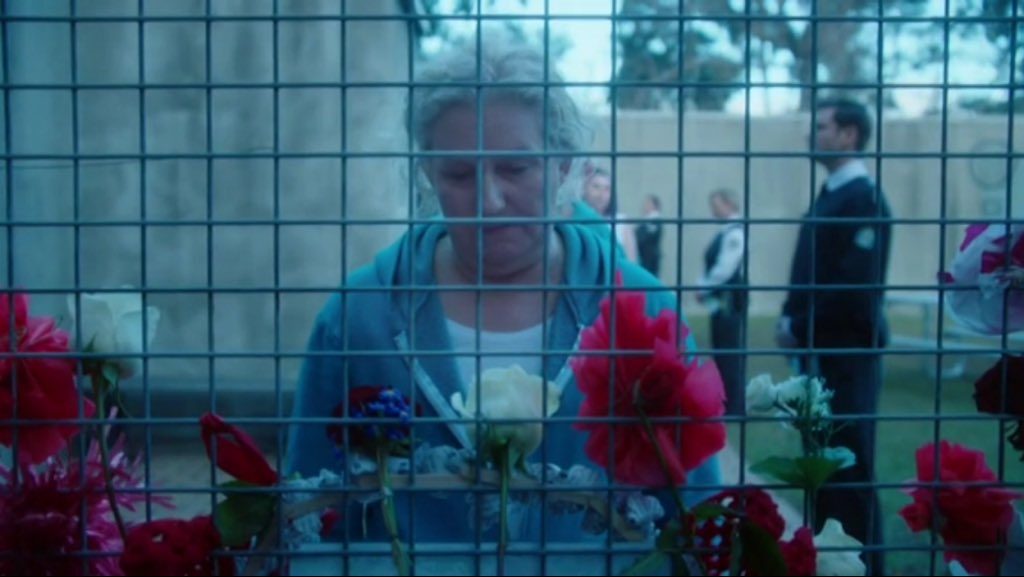 Flowers of condolence outside Martin Place Lindt Cafe
Tony Abbott was quoted: "…The perpetrator was well known to the State and Commonwealth authorities. He had a long history of violent crime, infatuation with extremism and mental instability…"
Here's a brief look at who our Justice System let walk free around Sydney:
* Monis had been previously charged for sending vile and deplorable letters to the families of deceased Australian soldiers.
Monis received a slap on the wrist AKA community service and a good behaviour bond.
* He was charged just last year for being an accessory before and after the fact in relation to the brutal murder of his ex-wife. She was stabbed repeatedly and then set alight in the stairwell of her home.
Monis was released on bail.
* He was facing upwards of 40 sexual assault charges which he was most recently charged with on October 10th just short of two months before the Sydney Siege occurred. – This included 22 counts of aggravated sexual assault, 14 counts of aggravated indecent assault, one count of aggravated act of indecency, one count of sexual assault and two counts of assault with acts of indecency.
For this he was released on bail again, with the provision to appear in Penrith Local Court (12/12/14) just five days before the events that changed the lives of the innocent people inside the Lindt Cafe on that Monday morning. However this never happened as it was vacated to February 27th 2015.
At the end of the day, if this man was a priority, he would have been locked up a long time ago. He would not have been out on bail. He would not have been walking the streets of Sydney with a shotgun. And the saddest part of all is that Tori Johnson and Katrina Dawson would still be with their loved ones today.
The Justice System has been failing us for a long time. Dangerous people are walking our streets everyday on bail and they are reoffending. Our police have done an outstanding job here. They do cop a lot of slack for their job, however truth be told they put this man multiple times before the courts and every time he was at the end of the day set free.
Monis would never have been released on bail if domestic violence and violence against women was taken more seriously in Australia. After his long rap sheet Monis finally made world news for his final "Terrorist" attack on Sydney. The fact that Australia is the reason this psychopath was even able to do this is simply abhorrent. I am ashamed by how avoidable this scenario really was…
Something I am impressed with is our spirit as a nation, as one. I have seen people from all over come together throughout this tough time. Many people taking to social media with hashtags such as #prayforsydney and #illridewithyou. Showing support to the Muslim community as we know this was an act of one man, not a whole religion.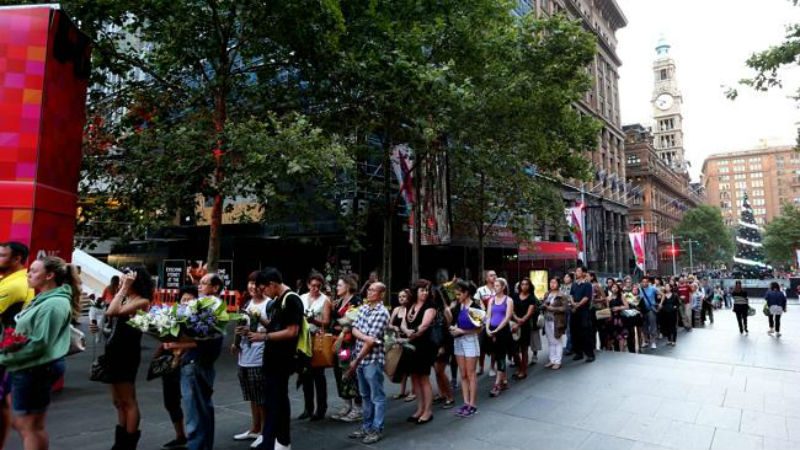 People uniting as they line up in Martin Place to lay flowers for Tori and Katrina
To the family and friends of Tori Johnson and Katrina Dawson, my thoughts are with you all. It is heartbreaking news to have received at anytime, but especially the week before Christmas. May their souls rest in peace, and their spirits shine forever. They will be missed but not forgotten.