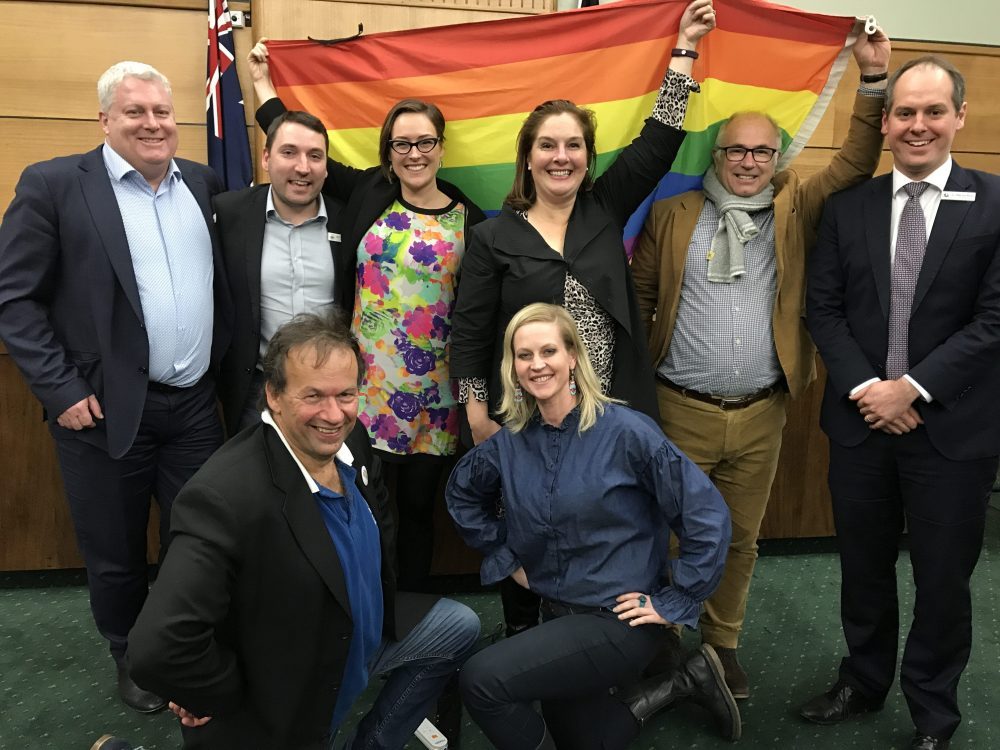 St Kilda Town Hall is set to quite literally sparkle to signal the council's support for marriage equality.
Under a motion adopted unanimously at last night's Council meeting, the Town Hall will be regularly lit up in rainbow colours and might even paint four pedestrian crossings in the Fitzroy Street area in rainbow colours.
The Council have said that rainbow colours or banners will appear on their website and they will send letters urging immediate action to make marriage equality a reality to state and federal MPs.
"All our residents are entitled to have their rights respected and should be treated equally before the law. All love is equal," said Deputy Mayor Katherine Copsey, who put forward the motion.
"In view of… hateful comments being given a platform by the postal survey, it's never been more important for Council to stand up in support of our large LGBTIQ community. I believe that love will win. Until then, we will continue to shine a light on the prejudice and injustice surrounding what must be a basic human right."
"We believe marriage equality is about fairness, not political correctness," Mayor Bernadene Voss said. "By supporting the basic human right for every member of our community to have the choice to marry the person they love, we are being true to our City's history as an inclusive and welcoming place for all."
Port Phillip Council's longstanding support for equality and inclusion includes supporting the Pride March since its inception 22 years ago and contributing $13 million to Australia's first Pride Centre to be located on Fitzroy Street, St Kilda. "We are proud this is the home of pride. There is no place in Port Phillip for prejudice or polarisation," Cr Voss said.