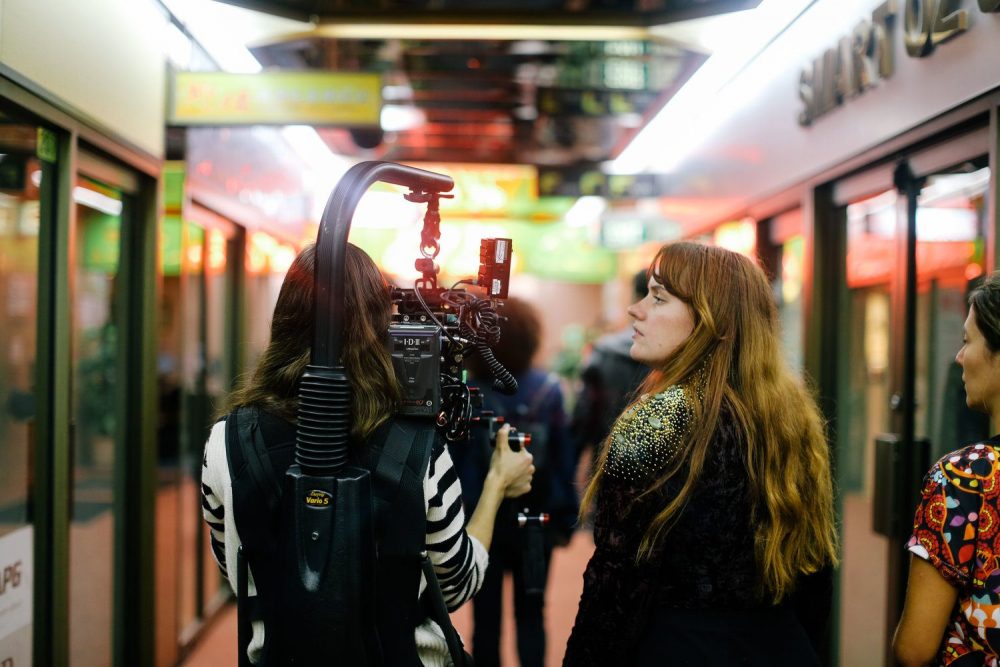 Laura Nagy won the Best Director Award at Melbourne Queer Film Festival for her short film Hook Up, which includes a $2,500 prize thanks to Film Victoria.
"This is such an honour." said director Laura Nagy, "I feel very grateful to the Melbourne Queer Film Festival and Film Victoria for supporting and championing queer filmmakers, especially in such uncertain and worrisome times for our industry."
The festival gave its Australian Short Film Awards out online via social media after being forced to cancel most of its screenings due to the coronavirus outbreak.
"Beautifully directed and superbly acted, Hook Up is an excellent study in sexual awakening, the nuance of friendship and toxic masculinity" read the jury statement. The jury members were Councillor Rohan Leppert (City of Melbourne), Kate Fitzpatrick (Programmer at MIFF), and Scott Dare (ME).
Hook Up premiered on Opening Night of the festival on 12 March and was due to play again as part of the Australian Shorts Competition & Awards on 22 March before the decision to suspend the festival was made last Sunday 15 March.
"We are so proud of what Laura has achieved with Hook Up, handling complex themes and storylines with sensitivity and finesse. A big thank you to Film Vic and MQFF for forging ahead with the awards remotely, and supporting Australian short-filmmakers during this unprecedented time" says Sarah Christie who produced the film alongside Maren Smith.
Starring Jillian Nguyen as Lucy (Hungry Ghosts) and Kirsty Marillier as Alice (Harry Potter and the Cursed Child), two teenage girls that go on a double date with two older guys they met online, played by Joshua McElroy (The Frayed) and Travis Jeffery (Danger Close).
"In the wake of #metoo, I wanted to bring a queer perspective into the conversation," says Laura Nagy "I was particularly interested in exploring how technology can impact young people exploring their sexuality. How do you keep safe when phones can be weaponised?"
Hook Up was made with the assistance of the Melbourne Queer Film Festival after winning the festival's inaugural Pitch, Pleez! competition last year, supported by Matthew Lee and Film Victoria.
Laura Nagy's previous work includes Bodies, which premiered at the Vancouver International Film Festival; We Will a viral short film in support of marriage equality; and is currently developing Masc, a web series exploring masculinity from the perspective of female and non-binary filmmakers, supported by Screen Australia.