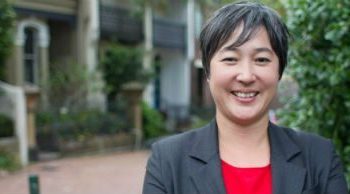 Well, somewhat. On abortion rights, that is.
A motion by Greens Member for Newtown, Jenny Leong, supporting a woman's right to choose safe and legal abortions, has passed unanimously through the NSW Lower House.
The motion read:
That this House supports the right for women to make the choice that is right for them, which includes respecting the right to access safe, legal abortion.
This is a huge step towards abortion being decriminalised in the state.
"This is a massive boost to the End 12 Campaign," said Jenny Leong. "It's important that a woman's right to safe and legal abortion is protected."
The current Minister for Women personally supports the right to choose an abortion, and with the backing of this unanimous vote, we should be seeing some change in legislation in the not too distant future.