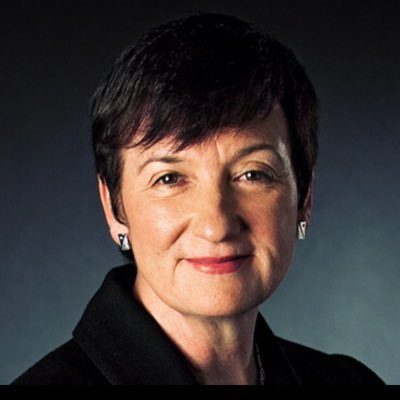 The Australian LGBTI Awards "Inspirational Role Model" nominee has been announced as a co-patron of ACON's national program.
Chief Executive of the Business Council of Australia, Jennifer Westacott, has been announced as a co-patron of ACON's national not-for-profit program for LGBTI workplace inclusion, Pride in Diversity.
Ms Westacott will share the position with founding patron and former High Court Justice, the Hon Michael Kirby AC CMG.
Ms Westacott was recognised for her work as a long-time advocate for greater social and economic inclusion throughout her over 20 years of leadership in critical positions within New South Wales and Victorian governments.
Her involvement in government has seen Ms Westacott appointed as a Director of Housing and the Secretary of Education in Victoria, and most recently a Director-General of the New South Wales Department of Infrastructure, Planning and Natural Resources.
From 2005 to 2011 Ms Westacott was a senior partner at KPMG, heading up the firm's Sustainability, Climate Change and Water practice and its NSW State Government practice. During her time at KPMG, Jennifer advised some of Australia's major corporations on climate change and sustainability matters and provided advice to governments around Australia on major reform priorities.
Mr Kirby said Ms Westacott brings a wealth of experience in leadership, diversity, and advocacy in the corporate sector. Her appointment as co-patron of Pride in Diversity will strengthen the program's ongoing efforts to advance LGBTI inclusion.
"This is a time of uncertainty amongst many LGBTIQ Australians, as their claim to equal civil rights is being debated and questioned by some fellow citizens," Mr Kirby said. "At such a time it is vital to remind ourselves of the outstanding leaders and supporters we have amongst LGBTIQ Australians and their allies – and in Australia's major business, governmental and educational corporations gathered in Pride in Diversity.
"It is a special privilege, at such a time, for me to welcome Jennifer Westacott to be co-patron. Gay people and their allies are everywhere. As a top Australian business and community leader, Jennifer Westacott symbolises confidence and faith in the future, based on equality and diversity."
ACON President Dr Justin Koonin warmly welcomed Ms Westacott's appointment, noting the considerable experience Ms Westacott brings with her to the position.
"Her appointment will go a great way in providing additional understanding and expertise to Pride In Diversity, complementing the current strong leadership team and staff," Dr Koonin said. "The knowledge and networks our patrons provide will support new strategic initiatives and strengthen the program's connections within the corporate sector. As ACON's suite of Pride Inclusion Programs continues to grow, I am tremendously excited that ACON will benefit from the added capabilities Ms Westacott will bring."
Speaking about the responsibility of corporate Australia to promote diversity and inclusion, Ms Westacott said: "Businesses want diverse workplaces where employees feel included and supported – it isn't only a moral imperative, it's also just good business. I'm proud to be a patron of the Pride in Diversity program, helping businesses, as well as employees, create more diverse and productive workplaces.
"Many of Australia's biggest companies are leading on this, but Pride in Diversity challenges them to keep improving, expanding and sharing the strategies that we know are working. I'm looking forward to working as a patron to see this program rolled out in workplaces across the nation."
Pride in Diversity is the national not-for-profit employer support program for LGBTI workplace inclusion specialising in workplace diversity, HR and organisational change. Pride in Diversity publishes the Australian Workplace Equality Index (AWEI), the country's national benchmarking instrument for LGBTI workplace inclusion from which Top Employers for LGBTI people is determined.
ACON's other Pride Inclusion Programs, including Pride In Sport and Pride In Health + Wellbeing offer a range of services to assist and support employers, sporting organisations and health service providers with all aspects of LGBTI inclusion.