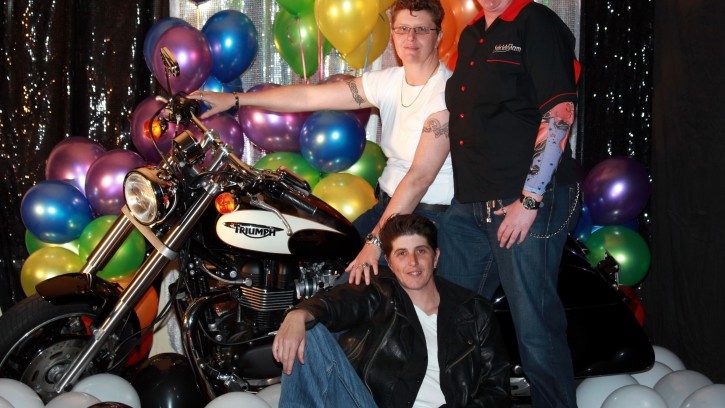 Dykes on Bikes, Sydney held their AGM on Saturday 21st September.
Unlike the Federal Election (or New Mardi Gras) there were no contested positions and the new committee members were all confirmed into their roles without any fuss.
The new Committee consists of President – Nic Fletcher, Vice President – Karin Wilkinson, Secretary – Donna Bell, Treasurer – Gail Willcocks, Media – Lyn Doherty, Merchandise – Nomes Holmes, Membership– Ma'ayan Amiezer and our Ride Leaders – Jenny Gunther, Karen Cooper, Liesa Huggins, Megan Caple.
Nic Fletcher has been Vice President for the past 3 years so this is a logical progression for the club.  All the members would like to thank the outgoing committee for their hard work over the past year but specifically mention Annette (Neddy) Mesure and Cheryl (Webby) Webster, our outgoing President and Treasurer, for their dedication and commitment over the past 3 years in those roles.  The new committee realises they have some very big shoes to fill.
Our charities for the year were voted on and we will again be supporting the Gay & Lesbian Counselling Service and Camp Goodtime for children with HIV.  Just prior to the AGM we had our thanksgiving ride where we handed over cheques for $2,000 to both GLCS and Camp Goodtime.
The member also voted on a proposal to investigate the idea of a motorcycling scholarship to assist young women interested in getting the Motorcycle licence.  This idea is being researched and will be voted on by the members at the next general meeting.