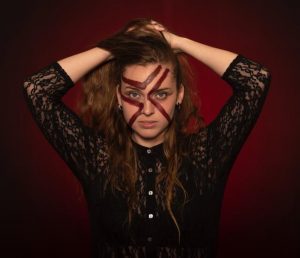 16 Seconds marks the highly anticipated Debut Release for Tullara in 2020 – a profound, pop-inspired message to those tiny moments between big moves; the space between stepping off the diving board and touching the water, unsure whether to hold onto your heart or to trust in letting it go.
Confusion and regret colour our days, and finding clarity can seem as far distant as a lifetime… or maybe just 16 Seconds away.
Heartbreak doesn't usually sound so catchy! Tullara is no stranger to the singing of grief, hope, and love, but with her latest single comes a level of vulnerability that will resonate with everyone who has ever made that leap of faith into another person's life.
It's a yearning that has fuelled music since the beginning of song but rarely has it sounded so clear and urgent.
Tullara has been storming across the Australian music scene ever since her Debut EP release 'Better Hold ON' in 2016. Born and raised on a parrot farm in Ramornie, northern NSW (true story), Folk/Roots rocker Tullara went on to win 'Best EP' at the 2017 Australian Roots Music Awards and independently achieved an incredible 1,000,000 streams on Spotify in 2018 alone. Tullara has since played jaw-dropping 310 shows across 2018/19 at some of the biggest festivals in Australia and abroad.