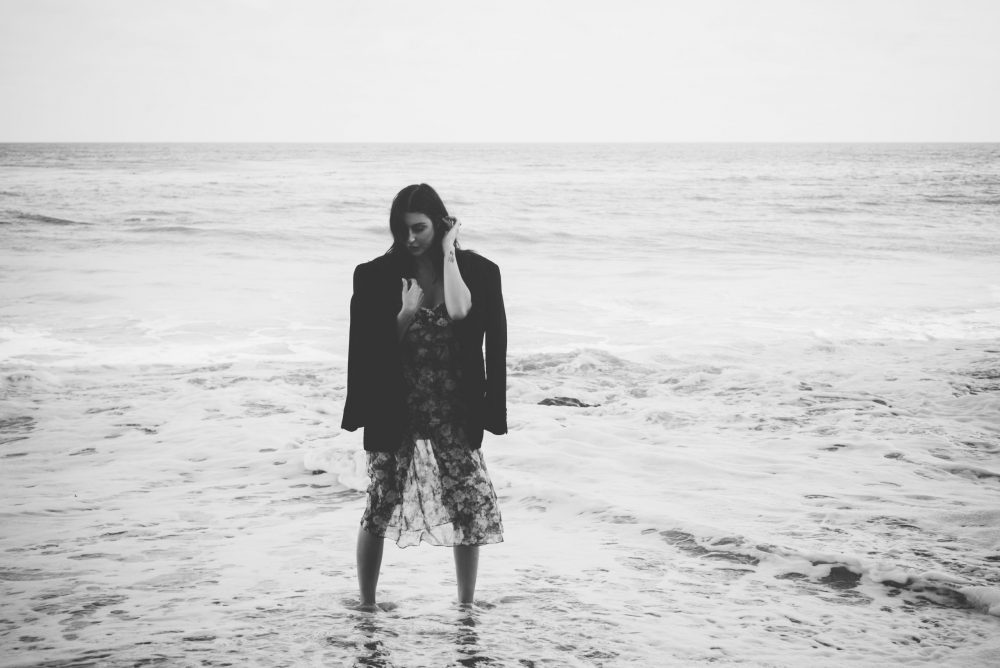 Being a survivor is not about defining trauma but finding the strength to rise above it.
Jessica Vaughn, professionally known as LACES and owner of Head Bitch Music, learned this the hard way during her journey to healing after sexual assault.
Propelled into the spotlight at a young age, Jessica was signed to Geffen under the moniker Charlotte Sometimes before facing what's been called "the holy trinity of horror stories of women in music:" being overmedicated by her team, sexually assaulted, and dumped by her label. Uncovering that strength, she's since reinvented herself as an artist and a powerhouse in the industry.
In the wake of her revelations, the Los Angeles-based artist penned a song meant to uplift anyone struggling to mend, regardless of their experiences. "'they say' is a song about the process of living through trauma in a country that often asks you to smile through it and forget it," she said of the tender piano ballad.
It is a cry against the status quo and a roadmap to recovery. 
Systems throughout society create obstacles for survivors, making justice challenging and closure nearly impossible, but Vaughn and company endeavour to empower the perceived powerlessly.
The #MeToo movement has bolstered cultural change. Still, a survivor's experience cannot be reduced to a hashtag. "they say" references outdated adages and intrusive microaggressions that haunt most survivors, especially women and female-presenting folks—then it pushes through to self-actualization.
"Being a survivor isn't a choice," said Vaughn, "it's the next step after you've been painted a victim. Trauma changes you, but together we won't let it break us." 
The new track's lyrics resonated in personal ways for three of Vaughn's friends and collaborators, all-powerful in their own right, and each contributed vocals to "they say."
After LACES, we hear the fiercely feminist pansexual and polyamorous performer, FLAVIA, then prolific songwriter BELLSAINT, whose poignant work has moved audiences of Riverdale, The Vampire Diaries and Shameless, to name a few. Finally, the unshakable soprano during the last refrain is delivered by Amanda Brown, whose extraordinary talents have been recognized by The Killers, Adele, and Alicia Keys, among others. 
Community is the unspoken key to "they say," which proves the old saying correct: there is absolute power in numbers. When all four voices join in the outro, the whole world sings along, allowing survivors everywhere to feel seen no matter where they are in their journeys. 
"they say" was released on October 9th, 2020, via Head Bitch Music and Vydia. Vaughn, who led the pack by telling her own story, is asking other females in the music industry to now share the stage.
In the coming weeks, we'll see the release of Vaughn's next video project: 'womxn sound off.
Music executives and artists will come together to answer the question, "What is it like to be a woman in music?"