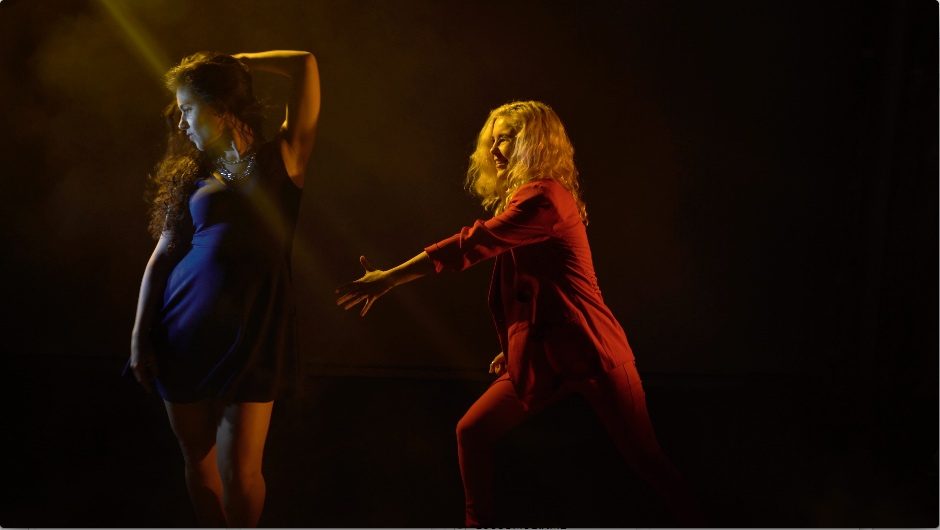 Demi Lovato has released a new video, showing a fun, flirty, and yes, sexy, queer romance, conceived and executed by LGBTQ women.
Right in time for Valentine's Day, it's great to see something for queer ladies during a time of year that's often oversaturated with heteronormative conceptions of love.
Set to Sexy Dirty Love by queer-icon-in-the-making Demi Lovato, this video is a disco-influenced visual feast that captures the nervous excitement and sexual tension of two queer women falling for each other, all shown through electric, sensual choreography. The dancers are both amazing – you may recognize one as Emma Maddock, who stars in the LGBTQ web series "LA Web Series" Amanda Carmassi, the choreographer and another dancer, had a role on the LGBTQ web series "Closet Space".
"Rarer than lesbian representation in mainstream music is two women doing couples' choreography together in a way that isn't exploitative, objectifying or made for the male gaze. So with our Sexy Dirty Love video, we decided we were going to make it for the female gayz."
There's also a tutorial video challenging lesbian and queer folk to learn the dance, post it, tag nevernotchillinproductions, then challenge someone else to do the same!