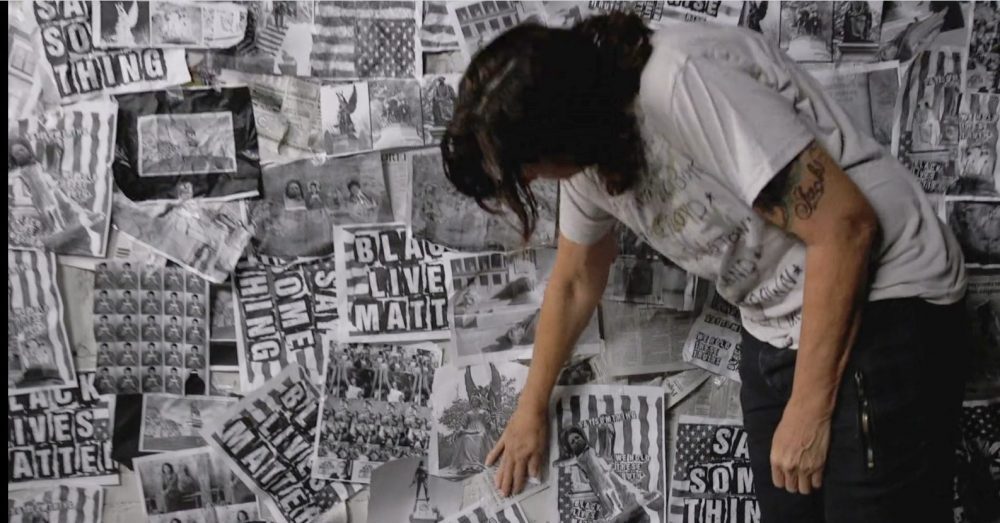 Amy and Emily Saliers as Indigo Girls were "standing in solidarity" with Project Say Something (PSS) out of Florence, Alabama, near Muscle Shoals who are working on projects to dismantle racism and appeared briefly at an event.
One of their recent projects aimed to take a Confederate monument. "Tear It Down" was picked up by Rolling Stone Country's best new music and Amy just finished the video which uses footage shot during PSS's different actions in Florence, AL.
Amy's statement about "Tear It Down"
The new single, "Tear It Down" from Amy Ray and her band is out on November 1, 2020. Inspired by Nina Simone and Billie Holiday, as well as the activism of Project Say Something and Black Lives Matter, Amy Ray Band takes a deep dive into the new musical territory to portray a relentless battle to evolve and become truly Anti-Racist.
"Tear It Down" hopes to encapsulate the struggle and evolution of a die-hard white Southerner coming to terms with miseducation about her homeland; the iconography of "The Old Confederacy" that she unwittingly embraced; and the dire need to dismantle the historical symbols, songs, and myths that perpetuate and nurture racism.
"Tear it Down" was recorded remotely by her stalwart band of 8 years now, with special guests, Eric Eagle on drums and Julie Wolf on piano. Brian Speiser ( the song, and Bobby Tis (Tedeschi-Trucks Band) brought the mix together.