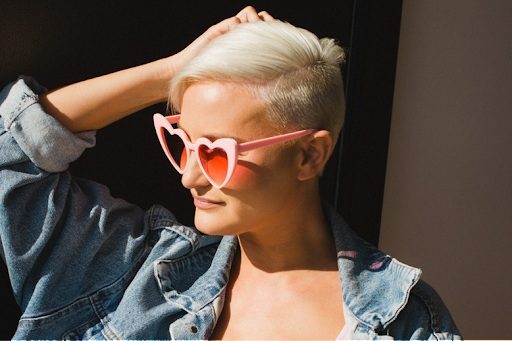 Melbourne DJ and electronic-pop songstress NUSSY dishes up a blissful blast of Electro-Pop 'Down To Earth'
NUSSY started DJing when she was about 16 but stepped away from it to concentrate on her vocals + band work. When she got back into it, NUSSY began to think that she would love to be able to play her tracks. "So I started getting more into writing house + dance music which is why I wanted to work with Jack [HAXX]. We worked on a few tracks, but 'Down To Earth' came naturally. This was the second track I worked on with Jack. It was just before COVID hit, so I hibernated once we finished recording it. I have always had a soft spot for this track + am so proud of what we put together – I felt like it just had to be shared with the world." 
NUSSY has been commanding attention one electrifying live show at a time. As well as a wealth of hometown shows, she is no stranger to the international scene, having previously performed at Music Matters Singapore, Canadian Music Week and Live At Heart Sweden.
The synth-pop track, bright and buoyant, bubbles along over Nussy's intoxicating and textured vocals whilst channelling the energy of some of Europe's finest house DJs. The perfectly balanced production makes the song warm, hooky and memorable. 
"I wanted it to feel ethereal and almost a bit spacey [I love space!] When I started writing lyrics to the track, it felt so natural to write about connection. I feel like as a creative, we often get viewed like we have our head in the clouds but I liked the idea that even though you might be creative in your experiences, you still have this innate feeling of wanting to be connected to something or someone that makes you feel grounded." says NUSSY


NUSSY has also been commissioned to DJ for Melbourne Music Week and Melbourne Spring Fashion Week.
Single Art by: Dean Dragonetti
NUSSY TOUR DATES
10 December – The Nightcat, Melbourne, with Royal Drue tickets
"After a few years off, I'm really looking forward to getting back out to play some live shows. Just before COVID hit, I had the opportunity to play the track live at a couple of shows, including my showcases at Live At Heart [Sweden] + it always got such a great response." NUSSY 
'Down To Earth' marks