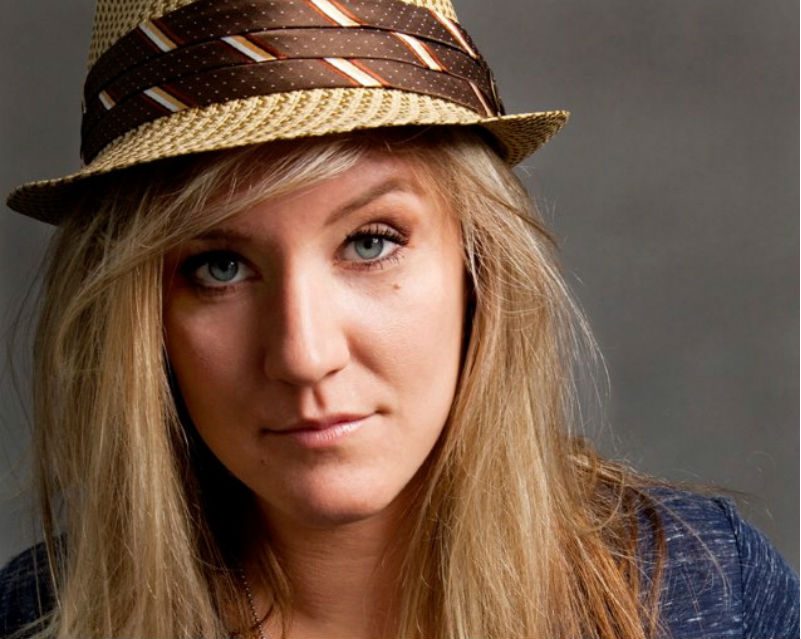 This protest song was inspired by Donald Trump's campaign strategy.
California based songstress Sami Grisafe released her new single 'All-Un-American' today. The anthemic track is in the vein of classic protest songs and was written as a direct answer to Donald Trump's 'Make America Great' slogan as well as other increasingly worrying headline news events happening in the USA, including the tragic shooting at the Pulse nightclub in Orlando.
Speaking about the inspiration behind the song, Sami highlights the Pulse tragedy along with the shootings of Alton Sterling, Philander Castile and the police officers in Dallas, saying, "I feel that what we need most in America is unity. And, to me, Trump represents division, not unity."
She also notes that she wrote the song to beg the question about "who we want to be as Americans."
Sami describes herself as "a flag-waving, sport-loving, American woman who tears up when I hear the National Anthem. I also happen to be a lesbian who fell in love with sports that are traditionally played by men. I am not the traditional version of an All-American girl, but I am an All-American girl, nonetheless."
During her time playing sports, Sami was the first female in California to play quarterback in a varsity, Division I football game and later played as the quarterback for the Chicago Force Football Team and Team USA. She won the World MVP award at the World Championship in 2013. Sami is one of the first and only female athletes to compete at the Division I level and to be inducted into a high school hall of fame for American football.
Sami combined the lessons she learned through football and music with 'All-Un-American.' She says, "Football taught me the only way to overcome an obstacle is to work hard and work together. Music taught me to listen. America taught me we are all created equal. These lessons are the reason I must do my best to make sure Donald Trump and the rhetoric he spews is shut down."
As a proud member of the LGBTQ community, Sami continues to support numerous LGBTQ organizations through her performances. She is currently in pre-production for her next full-length album expected to be released in early 2017.
'All-Un-American' is now available on iTunes, Amazon, Google Play, and streaming sites.