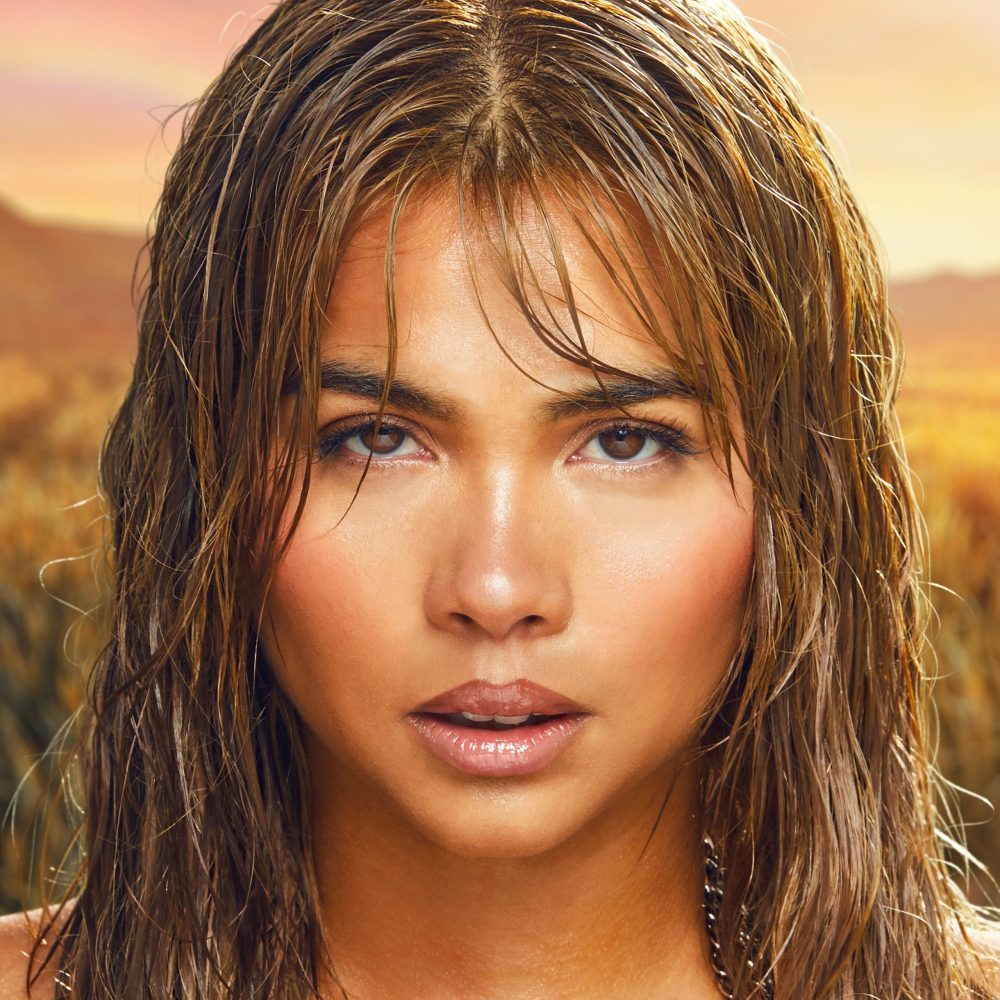 Groundbreaking Pop Star dreams up a romantic queer parody of America's favourite dating show in the self-directed music video. 
Trailblazing pop star Hayley Kiyoko has released her bass-boosted new single "For The Girls" off her highly anticipated sophomore album, Panorama, out July 29 via Atlantic Records. Produced by German (Justin Bieber, Katy Perry) and co-written by Kiyoko, Marc Lomax (Justin Bieber, Ava Max), and Michelle Buzz (Kylie Minogue, Bebe Rexha), "For The Girls" is available now at all DSPs and streaming services – listen HERE and pre-order Panorama HERE. Complete with chaotic reality melodrama, a cameo from Hayley's dad, and a surprise appearance from a past reality show contestant, the new single's self-directed music video sees Kiyoko starring in a romantic queer parody of America's favourite dating show.
"I love being a woman, and women have always been a massive influence on my life," says Hayley. "'For The Girls' is an anthem celebrating that love, highlighting our strength, beauty, and vulnerability. The music video reflects that celebration with a sense of humour and an expansive take on whose romantic story gets told. It was so much fun to direct, especially since it's a nod to one of my favourite reality shows of all time. I wanted the music video to represent all of us searching for love while not taking ourselves too seriously. Being surrounded by queer people of many different gender identities and making art that feels relevant to us was the greatest gift. It was a reminder of how resilient this community is and how strong and confident we feel being our authentic selves together. No matter how you identify or who you love, I hope this summer bop makes you feel sexy and empowered."
"For The Girls" joins Kiyoko's most recent releases, the catchy, effervescent "Found My Friends" and romantic, hopeful "Chance" all set to be featured on Panorama. Following her 2018 landmark debut album EXPECTATIONS, Hayley created Panorama with frequent collaborators Pat Morrissey and Kill Dave, in addition to the new kindred creative spirit and executive producer Danja (Justin Timberlake, Britney Spears).
Kiyoko has become one of the most celebrated pop artists since releasing EXPECTATIONS, which — according to Rolling Stone, placed her "at the forefront of an unapologetically queer pop movement." In #20GAYTEEN, the multihyphenate performer was nominated for two VMAs and won "Push Artist Of The Year." Since her 2015 debut, Hayley has amassed nearly 1B global streams and over 2.2M YouTube subscribers, accrued over 817M lifetime YouTube views, and sold out numerous venues across the US and abroad. Lauded as one of "The 21st Century's Most Influential Women Musicians" by NPR, Hayley inspires her community through nuanced storytelling and lyricism, encouraging hope as her resounding message.
Last year, Hayley launched her first-ever gender-inclusive fragrance, Hue, available to order at huebyhayley.com. An audacious scent designed to express liberation, freedom, and self-empowerment, Hue is a 2022 finalist for the Fragrance Foundation's "Universal Prestige Award" and has received coverage from Vogue, Allure, NYLON, Glamour, Cosmopolitan, and more.