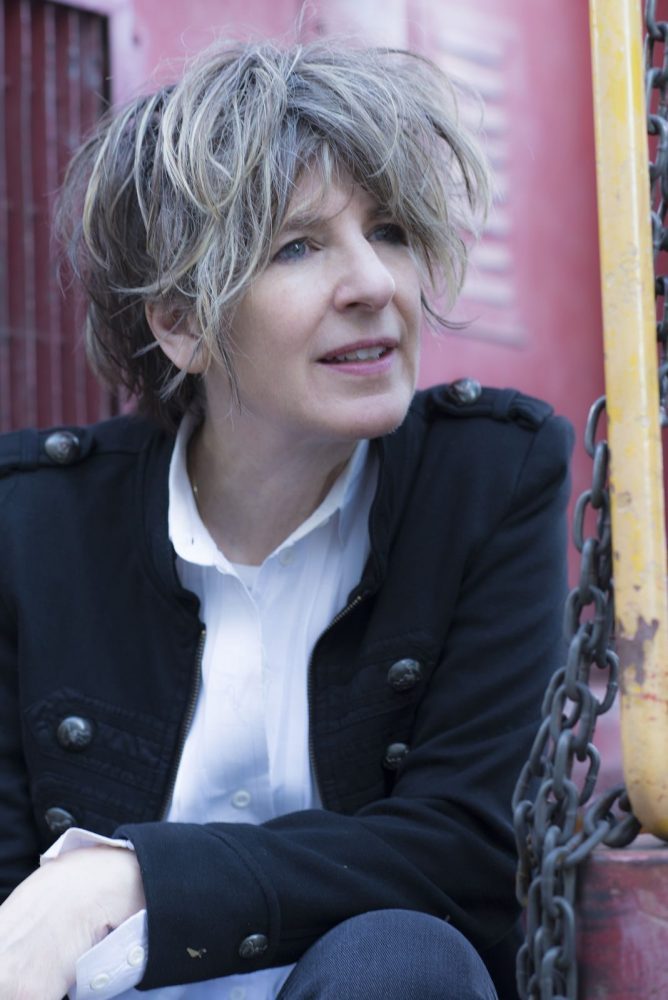 SONiA disappear fear celebrates Patti Smith
SONiA disappear fear, her sister and disappear fear co-founder Cindy Rutstein, and Tony Correlli recently got together (after being confirmed Covid negative) at Baltimore's Deep End Studio for a birthday tribute to Patti Smith (*12/30/46).
Both sisters have been admirers of the punk poet's work ever since SONiA brought home Patti's debut album Horses.
SONiA went on to start her own career in music by forming progressive punk trio exhibit A, a band that morphed into the more folk-pop leaning disappear fear, and continues today as SONiA disappear fear.
Says SONiA, "I was in high school when I first became aware of Patti Smith, and she was a great solo beacon of light to me, though I did not understand the harshness of her colours and her tattered American flag. I think I understand her better now.
My boyfriend at the time took me to her concert when I was around 17 years old. It was at the gym at Johns Hopkins University in Baltimore. It was so loud, and I had never seen anything like it. I loved it – not so much the sound, but that it encouraged me to find out who I was/am.
Her voice was so raw and real and she dressed so free. I think that is what I gravitated to the most: Her sense of independence, her sense of freedom from being boxed into a marginalized dot to a full-on dancing poet living loud and under the lights even when and though she travelled very dark lonely wet streets. And that is how Patti is – she moves mountains that allow us to ski downhill flawlessly when we never even knew we could.
I totally wanted her sexuality to be gay, though I think she's gender-neutral actually. She seems very androgynous.
When she took herself out of the music scene, I was a little lost and a little disappointed that she didn't live and die by the billboard bible, but truly the lesson she was teaching was living your life is the most important thing, and I respect her even more for that.
Through time Patti got super famous and I was so glad that she was admired by so many people. Her songs are as vital today as they were 40 years ago. I believe that makes her a classic writer – that her work can and does stand tall through the test of time.
I had the opportunity to see her in concert again in 2018, in Cologne, Germany, right outside the cathedral, during a break in my tour. She was full-on! The roof would have blown off, but it was an outdoor concert… so she could only shoot off fireworks of energy, and that she did. Joan Baez joined her on stage and even she was pumped up.
Patti is a true performer, a massive author and artist transforming the mundane into sparks of possibilities and hope. She is mysterious, she is contagious, she is frightening and she is so wise. Her honesty has shocked the world. I love her – she lives the walk I dance on."