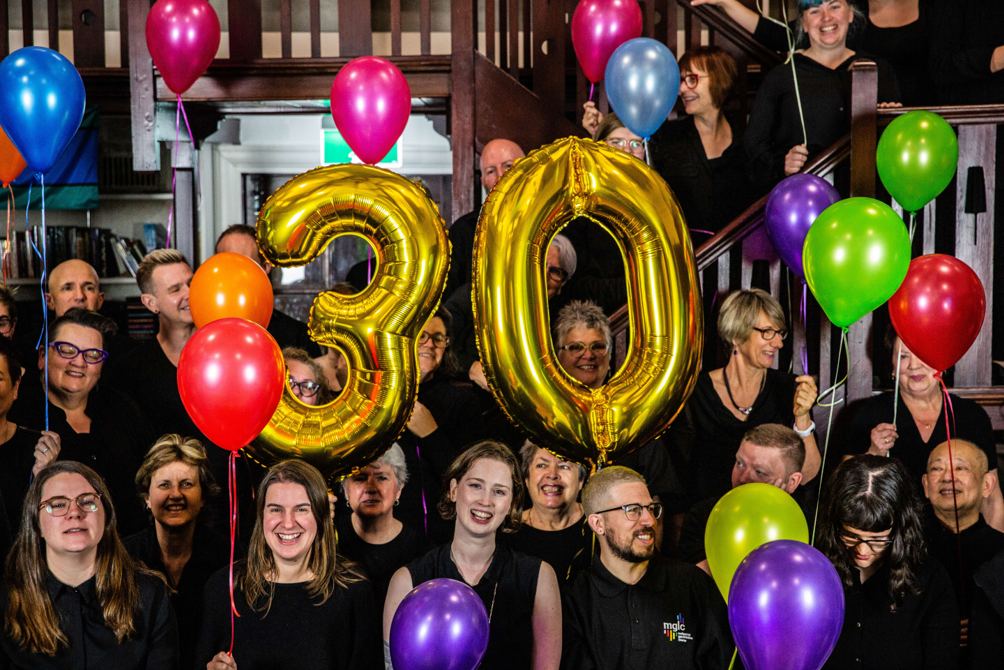 A free community concert to launch Melbourne Gay & Lesbian Chorus' 30th-anniversary celebrations.
In 2020, Australia's longest-running LGBTQIA+ choir will be turning 30. As a show of gratitude for the community's support over three decades of protest, creativity and friendship, Melbourne Gay & Lesbian Chorus is hosting a free, family-friendly concert at Abbotsford Convent as part of the MIDSUMMA Festival. The concert will launch a year-long celebration that will connect the Chorus with audiences across Victoria.
"Part of our mission statement is to serve the community, so we want to open our doors to as many people as possible," says MGLC President Rob Grimmer.
"The Convent concert is the first of many free events we'll be performing at in 2020," notes Grimmer, also remarking on the significance of the Chorus' planned performances in regional areas.
"It's so important to us that we reach out to the LGBTIQ+ community right across Victoria."
This will be the first time MGLC has performed at the picturesque Abbotsford Convent – historic Rosina Auditorium, which once rang to the sound of hymns, will be filled with the big-hearted, high-energy sounds the Chorus is famous for, as they perform a winning parade of pop-rock hits.
Formed in 1990, as a response to the AIDS crisis, with only a handful of brave and determined singers, MGLC has long provided a voice of hope in the struggle for equality. Thirty years later, the Chorus is influential as a progressive and inclusive organisation embedded in Melbourne's musical arts culture. Today, the Chorus is proud to boast an 80-chorister-strong main chorus and a thriving youth chorus, shOUT; the first of its kind in the Southern Hemisphere, who will also be performing at the Convent concert this February.
"This is quite a milestone for the Melbourne rainbow community," says Musical Di-rector, Drew Downing.

"Through the heavy times and the mass celebrations, MGLC has played a huge role in representing queer and mainstream arts. The year ahead is a special time to celebrate our members and our incredible supporters."
Abbotsford Convent Rosina Auditorium
Saturday the 1st of February, 2020
3:00pm