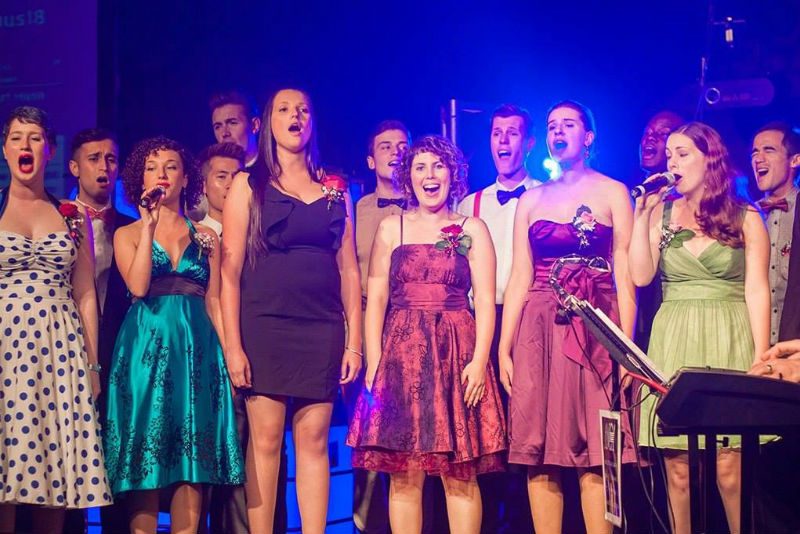 A fundraiser for LGBTI individuals to continue making music.
The Melbourne Gay & Lesbian Chorus (MGLC), and the Melbourne Gay & Lesbian Youth Chorus (MGLYC) are fundraising in a night of hilarity and horror in the form of Halloween Trivia Night on Friday 31 October at 7pm at Richmond Town Hall.
This Halloween is guaranteed to be an absolute scream with 7 rounds of quizzical trivia, games to amuse all and a raffle and silent auction with prizes such as unique artworks, singing lessons by choir founder Lawrence McGuire, and even a chance to have the Chorus perform at an event of your choice!
The night is sure to be a spooky affair, hosted by MGLC's very own Count Dracula, Ty Frost, who is sure to set the tone for a wonderful evening that promises to be filled with laughs, screams and maybe a few drag queens. Musical Director Kathleen McGuire says "The Chorus hopes that attendees can dress up in their most thrilling, haunting, terrifying outfits and be in the running for the 'Best Dressed' or 'Sexiest Scare', or simply dress neat casual… they still might win a prize of two."
President Simon Fieldhouse hopes that "the Chorus can raise funds for new musical equipment such as microphones and sheet music, whilst supporting our upcoming 25th anniversary concert in 2015." He went on to say "we want to continue supporting our community activities and outreach for the next year. We, as a community organization, rely on the support of the public to continue creating inspiring music and supporting members of the LGBTIQ community through song."
Supporters are encouraged to bring friends, wallets, generosity and brains… The zombies will need to be fed something.
Event Details:
MGLC Halloween Trivia Night
Location: Richmond Town Hall
333 Bridge Road, Richmond VIC 3121
Date: Friday, 31st October 2014
Time: Doors open at 7pm; trivia begins at 7:30pm
Tickets in advance: $15 for adults, $10 for concessions
Book tickets at www.mglc.org.au.
For more information, email info@mglc.org.au or visit https://www.facebook.com/MGLYC.