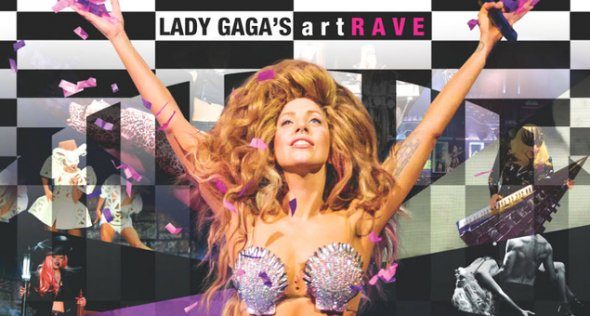 Lady Gaga – one of the top global touring acts of our time having sold nearly four million concert tickets on her previous tours – is selling out dates all over North America and Europe – making Lady Gaga's artRAVE, The ARTPOP Ball one of the biggest tours this year.
Tickets Go On Sale Starting Feb. 25 in Support of No. 1 Bestselling Album ARTPOP
Australian fans will have their chance to join the party when ARTPOP Ball visits the continent with concerts just confirmed on August 20th in Perth, August 23rd in Melbourne, August 26th in Brisbane and August 30th in Sydney.
Following the announcement of her extensive European tour, the first set of concerts went on sale and within 60 minutes all five UK concerts in Birmingham, Glasgow, Manchester and two London dates were sold out. This was immediately followed by the announcement of two sold-out Paris dates and sold-out events in Milan and Stockholm.
"The ticket sales for Lady Gaga's artRAVE, The ARTPOP Ball in North America, the United Kingdom and Europe are fantastic. It is going to be a great tour on all levels," said Arthur Fogel, President – of Global Touring and Chairman – of Global Music.
Lady Gaga's artRAVE: THE ARTPOP BALL tour is supporting the multi-platinum-selling artist's new album ARTPOP which debuted at No.1 on the Billboard 200. The European leg of the tour includes 23 dates across Europe and follows a multi-month North American tour that kicks off with seven sold-out shows at the Roseland Ballroom in New York City – the most by any artist ever. These historic shows will be the last at Roseland prior to the demolition of the legendary concert hall.
Tickets for artRave: Littlemonsters.com members will have access to all shows starting Friday, February 21 at midday through to Sunday, February 23 at midday. There will be a ticket limit of four (4) per member and subject to availability while quantities last.
Pre-sale for American Express Cardmembers starts midday Friday, February 21 until midday Sunday, February 23.