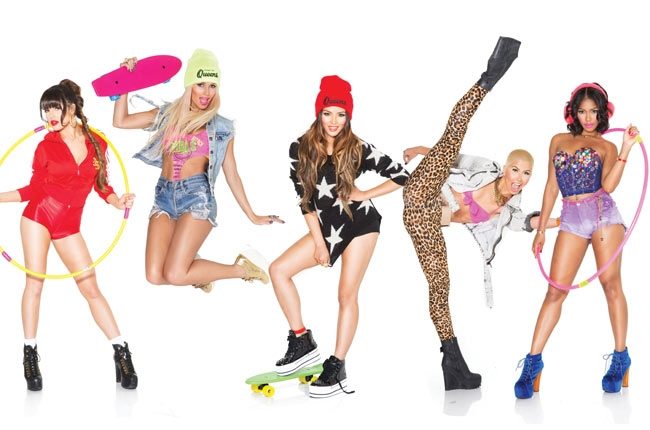 American pop sensation G.R.L. has been announced as the headline act for an inaugural music event and fundraiser, It Gets Better Live
The brainchild of It Gets Better Australia, the local affiliate of a global movement supporting the young Diverse Sexuality and Gender (DSG) community, the concert will also feature the who's who of the Australian music, comedy and theatre industry.
Event Details
3rd of May, 2015 at ARQ (Darlinghurst)
In addition to GRL, local acts will include Matthew Garwood (The Voice AU), Paulini, Trevor Ashley, Jal Joshua (The X Factor AU), Angel Tairua (Australia's Got Talent), Anja Nissen (The Voice AU) and many more!
All ticket sales go toward It Gets Better Australia's local initiatives, including the development of an app to help at-risk youth quickly and easily find local mental health services and support services – due for launch later this year.
Tickets can be purchased now from the It Gets Better website, starting at $50 + booking fee, VIP tickets are also available.
About It Gets Better
As part of a global movement supported by high profile figures including Barack Obama and Ellen DeGeneres, It Gets Better turns the spotlight on rising depression and suicide rates among young DSG people.
In Australia, statistics surrounding suicide and the DSG community continue to worsen: 42% cent of those aged between 16-27 reporting having contemplated suicide (2012-2013).
For headline act G.R.L. the tragedy of youth suicide is particularly pertinent, following the loss of fellow band-member Simone Battle, who took her own life in September 2014. The group will perform their 2015 single Lighthouse, written in Battle's honour, live at the event.
Former Australian Idol favourite Paulini Curuenavuli: "I'm so thrilled to be involved in such a wonderful youth initiative. Like so many young people I was bullied as a teenager and understand the importance of accepting differences and supporting young people – no matter what their background or sexuality. I can honestly say that it really does get better! I'm looking forward to hitting the stage and supporting such a positive campaign – it's going to be a wonderful show."